This week is bursting with puppies: Today and tomorrow, the Westminster Kennel Club holds its 137th Annual All-Breed Dog Show, which was cleverly parodied in the movie Best in Show. And Thursday is Valentine's Day, when pet owners are expected to spend upward of $815 million on their non-human family members.
Meanwhile, in the real-dog world, photographer Martin Usborne portrays a more quotidian facet of the world of canines with his series, "The Silence of Dogs in Cars." And while dog photos are familiar, Usborne—who has a book published by Kehrer, to be released this week in the United States, and an upcoming show at The Little Black Gallery in London—has successfully breached the genre of cute-dog photos.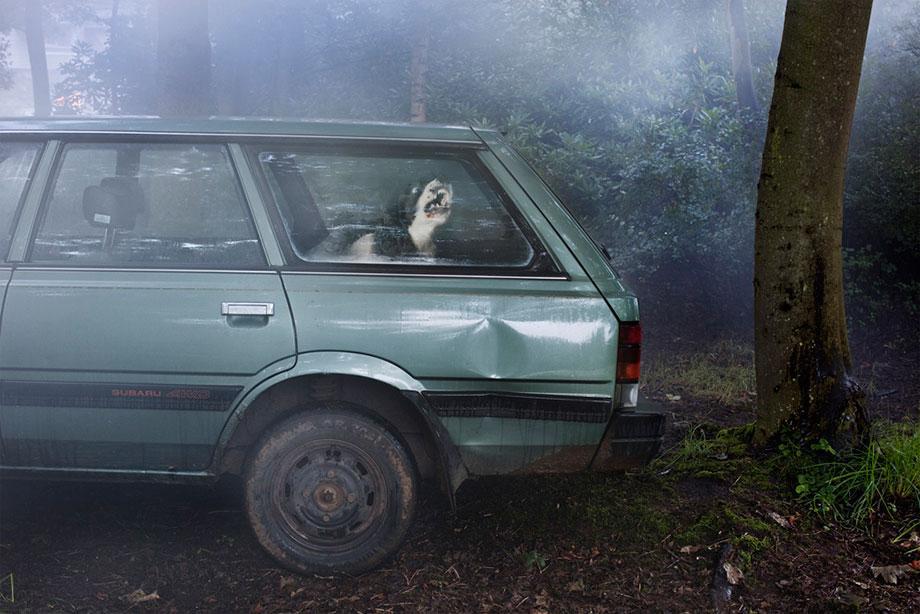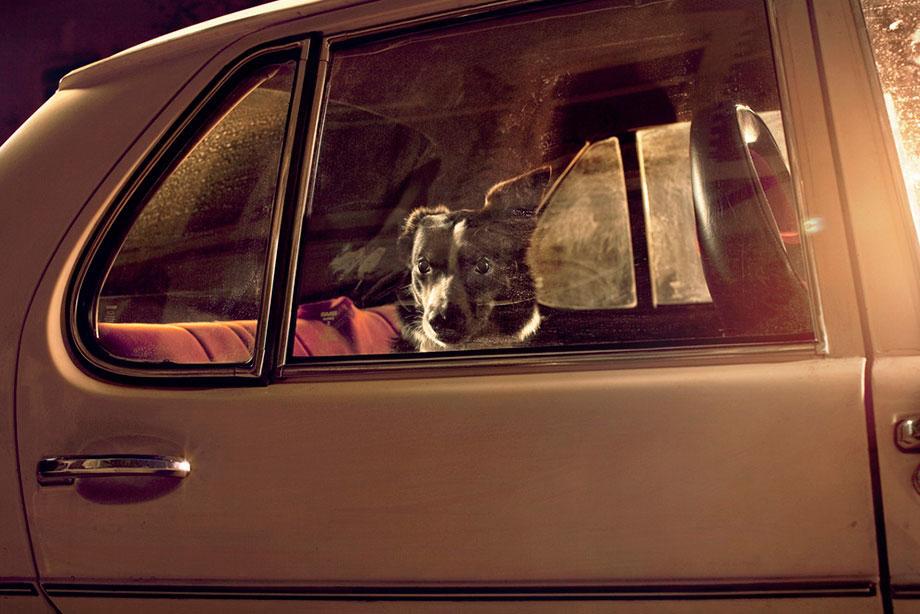 Though Usborne initially considered the idea of photographing dogs in cars unfavorably, the idea kept coming back to him, so 3½ years ago he began to create the series. He initially approached the project in a unique way.
"I found myself walking around a supermarket car park," Usborne explained via email, "and when I could see no dogs, I started barking loudly. I realized I would either get arrested or put in some sort of ward, so I decided to set the shots up myself."
In carefully crafting each image, Usborne began with a sketch of the imagined photo before finding the dogs. He recruited subjects by approaching dog owners while walking his own dogs. He would then find the cars and locations. Usborne described the process: "Although bewildered at first, it was incredible to see how many strangers were so eager to help out and let their dog be photographed. After the dog was found, I tried to match the dog to the car; people aren't as bothered about seeing their car in a book as they are their dog."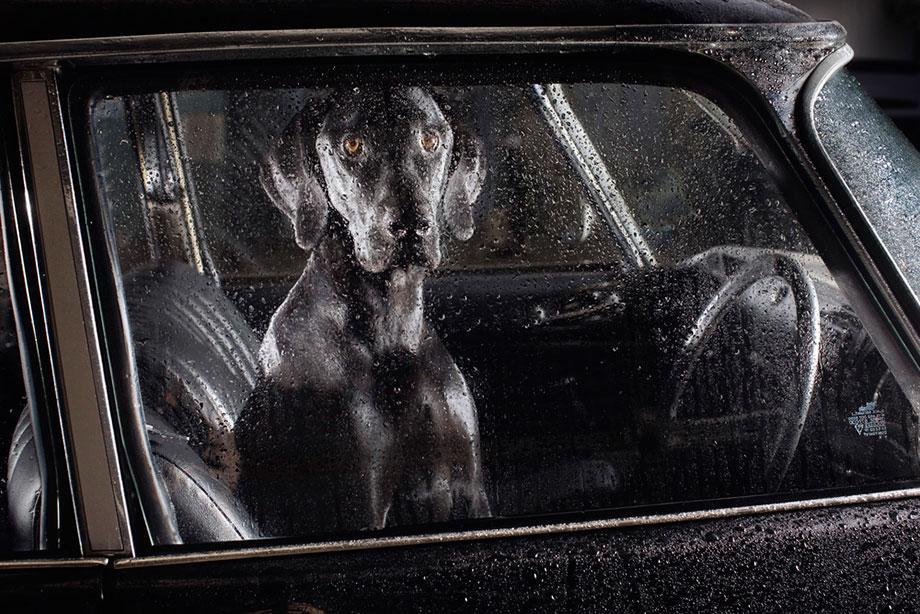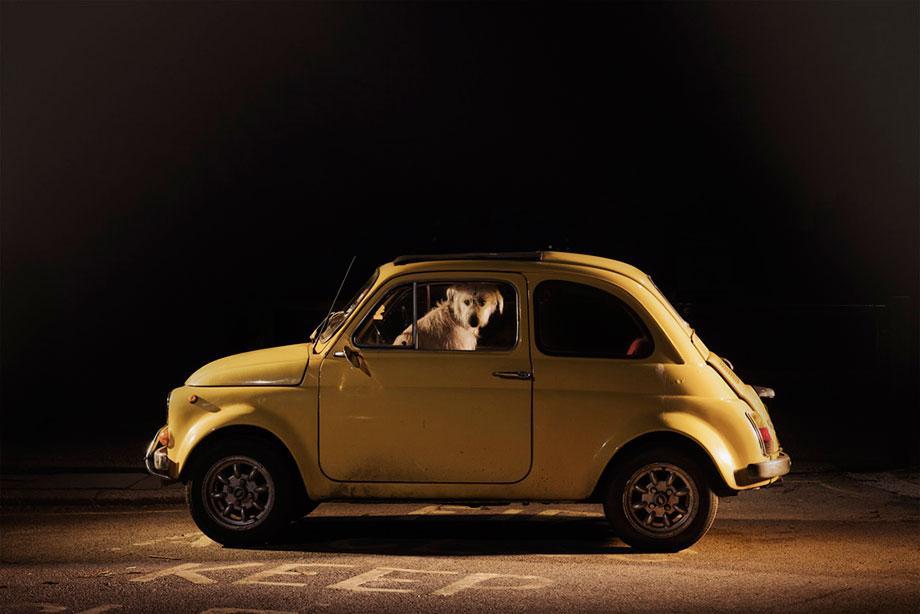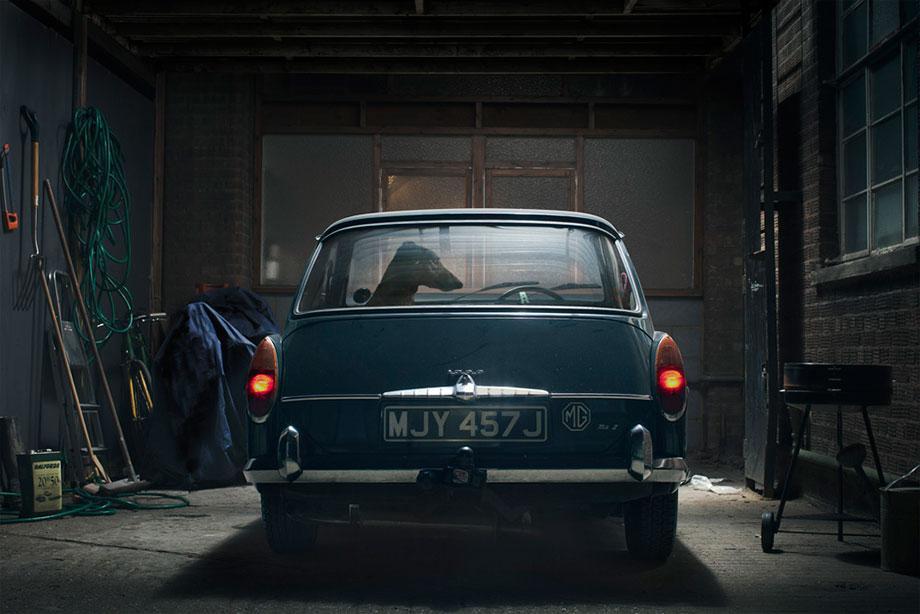 It might be easy to dismiss photographs of pets as merely cute—the Internet demonstrates that people are obsessed with them, and studies show they may be good for our health—but Usborne hopes his audience will see something more in his work. "When I finally took the first picture," Usborne explained, "I began to understand where it all came from: fears of being alone, unheard, fears of being like an animal with no human voice."
Of how his project is usually received Usborne says, "I'm always surprised by how few people actually get what the project is about: the feeling of isolation. The dog is a metaphor for the parts of ourselves that we keep locked away, that we aren't able to express. But then again it's always nice to see a cute dog looking out of a car, so I get why people respond to it on the surface level as well."