The Jackson Women's Health Organization is currently the only place in the state of Mississippi where women can get safe and legal abortions.
Last spring, the Mississippi legislature passed a bill requiring all doctors performing pregnancy terminations to have hospital admitting privileges—a measure that reproductive health advocates denounce as an arbitrary way to close clinics and de facto ban abortion. Hospitals can, and, in fact, do, deny those privileges on religious grounds: The Jackson center has been rejected by seven of them thus far.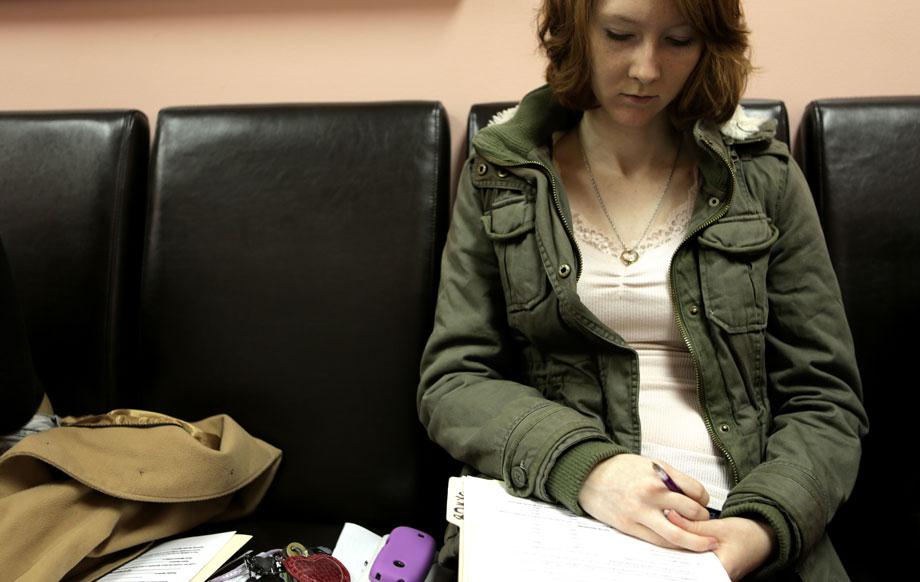 Photographer and documentary filmmaker Maisie Crow read an article about the clinic on Jezebel and hopped on a plane in her home in New York City to cover the story and the court battle to keep the JWHO open.
"This story wasn't told the way I wanted to tell it; it was too theoretical," Crow said. "I wanted to look at the people this law actually affects."
For six months, she documented the clinic's daily struggles in a multimedia project, "The Last Clinic," in which her pictures appear along with a 50-minute documentary and a written essay.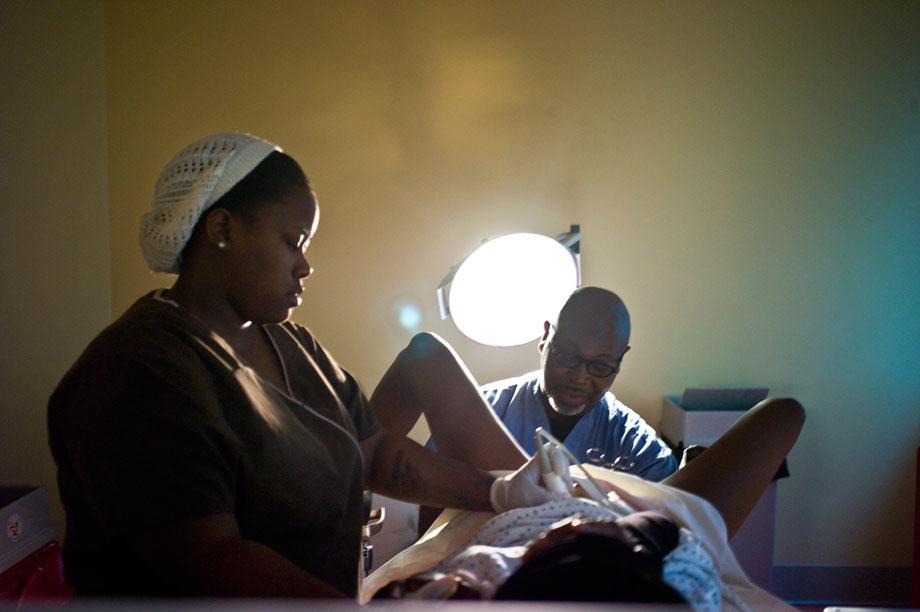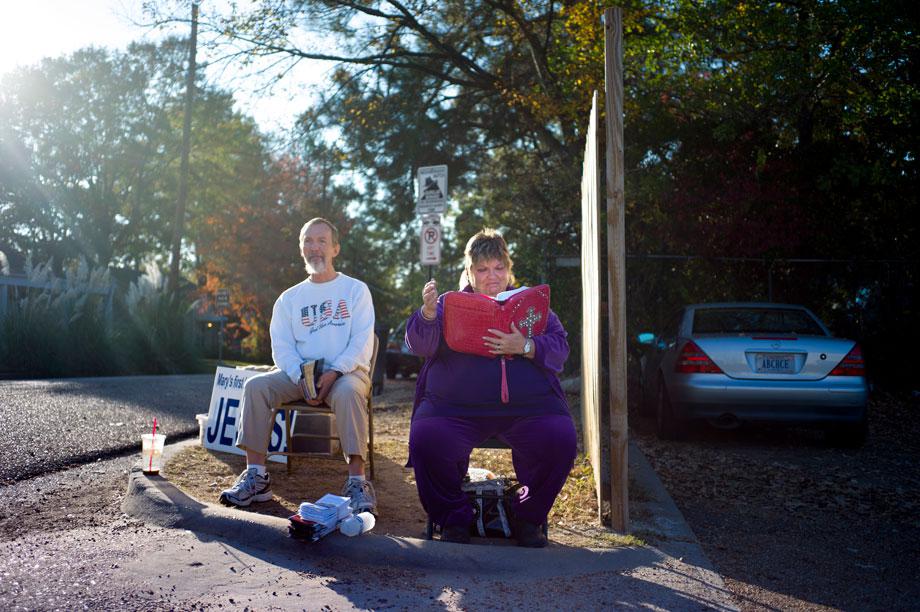 Crow is used to tackling difficult subjects: Two years ago, she flew to Ukraine to photograph and interview the survivors of the Chernobyl nuclear disaster. But every project comes with its challenges. For this piece, Crow says she originally found it hard to include the anti's: She'd gone down to Mississippi to tell the story of the clinic, not that of the pro-life movement.
"Then I realized I didn't have the right to deny their voice," Crow added. "Otherwise, it would have been a piece of activism, not a piece of storytelling."
Crow's work is a matter-of-fact documentation about abortion without any added bells or whistles. However, she hopes to challenge the "idea that abortion is a terrible thing."
One of Crow's main subjects, 21-year-old Miriam, had to undergo two abortions during the six months that Crow was reporting.
"I was not excited when she told me she was pregnant again," Crow explained. "But I thought: Why is she pregnant again? It's because of the lack of education there."
A few days ago, Crow received a text from the center's director saying that the center had been repainted bright pink: They won't go down without a fight.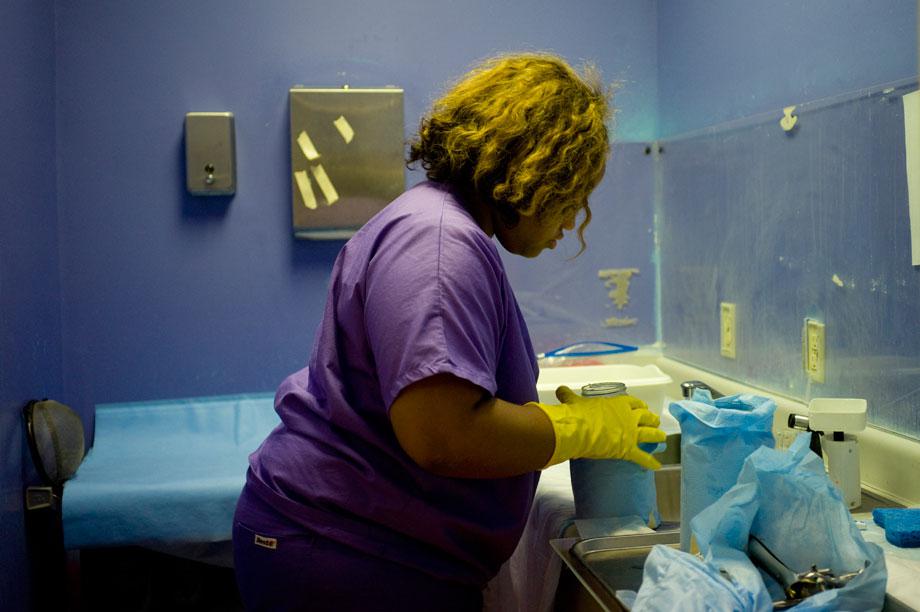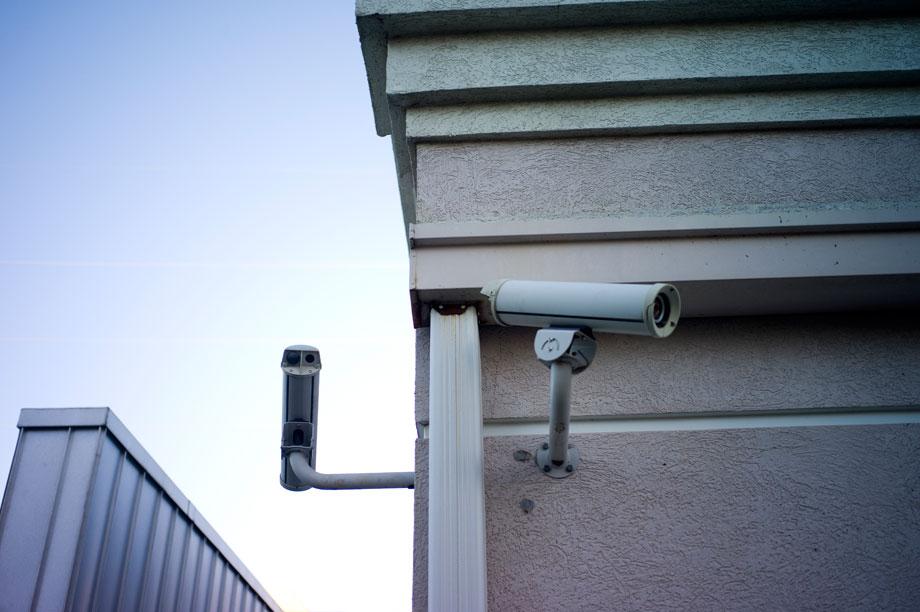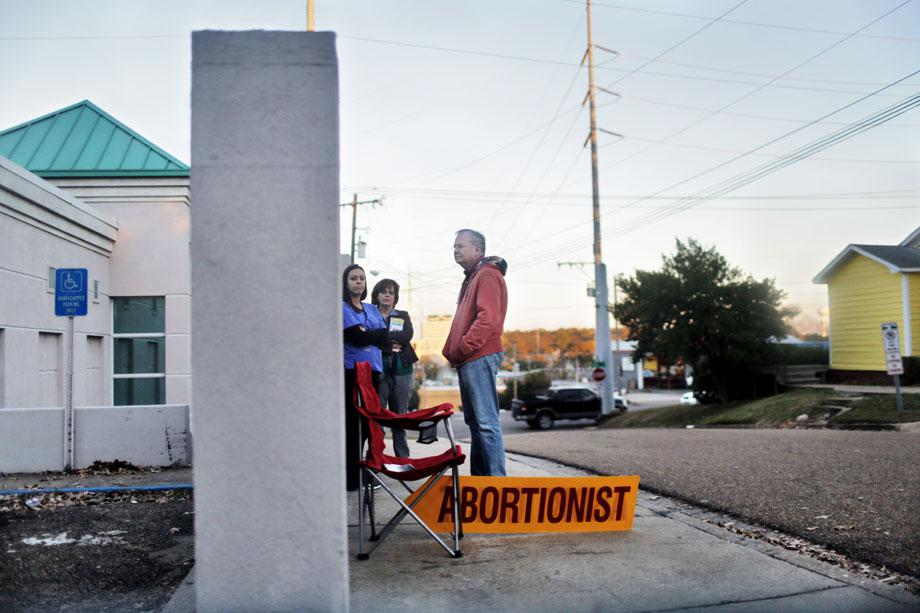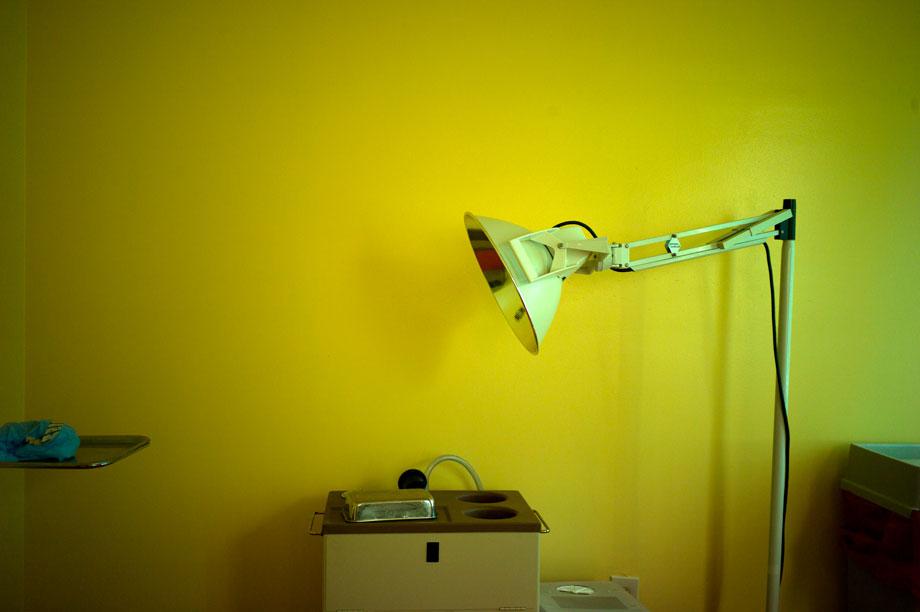 "The Last Clinic" could very well document the final days of the organization altogether. Since the JWHO isn't in compliance with new state laws, it could have to close as soon as the Mississippi Department of Health hears its case, sometime in the following days. If it shuts down, the women of Mississippi will have to travel outside the state to terminate a pregnancy—or do it illegally, putting their health, even their lives, at risk.