French photographer Laurent Chehere is clearly a dreamer.
His series "Flying Houses," which he began in 2007, is a fantastical exploration of the diverse and inspirational architecture of Paris, albeit not exactly the structures for which the city is known.
Chehere was born (and currently resides) in Ménilmontant, a district of Paris "rich in different cultures in which you can cross the world at each street corner," Chehere expressed via email.
"I am interested by gypsies in caravans waiting for their eviction by the police, of immigrants from Africa in unsafe buildings, circuses on the edge of freeways surrounding Paris, dirty sex cinemas of Pigalle—and the quiet life in the suburbs," Chehere wrote about his inspirations for the project.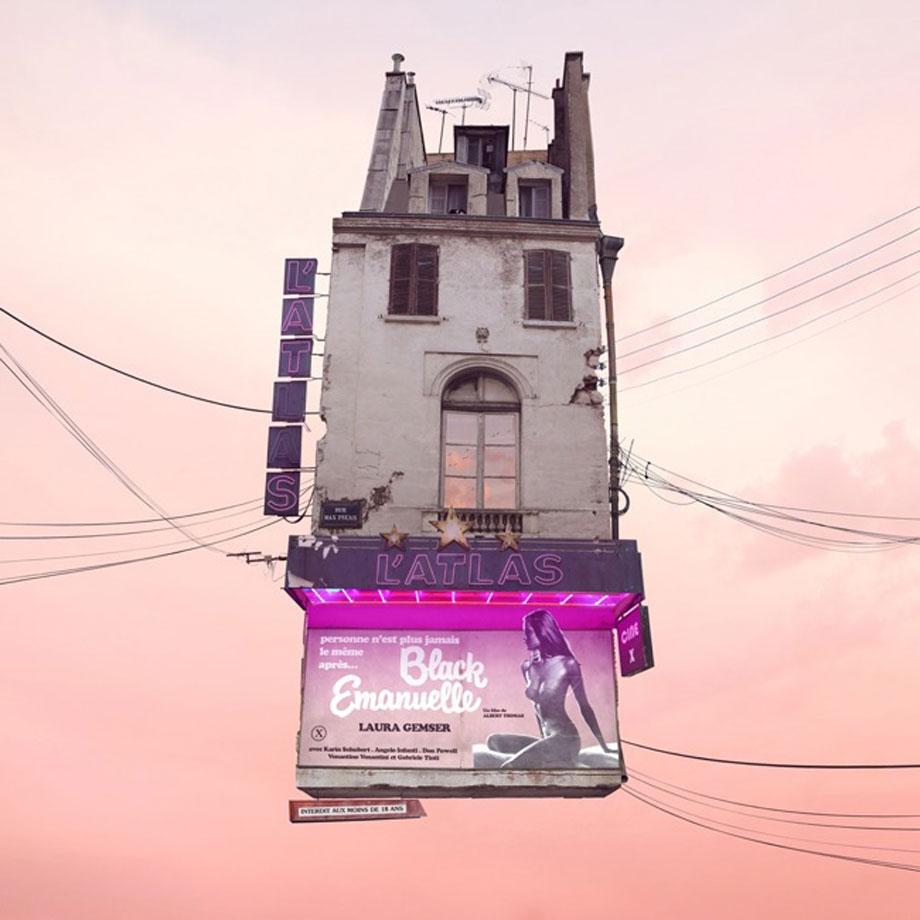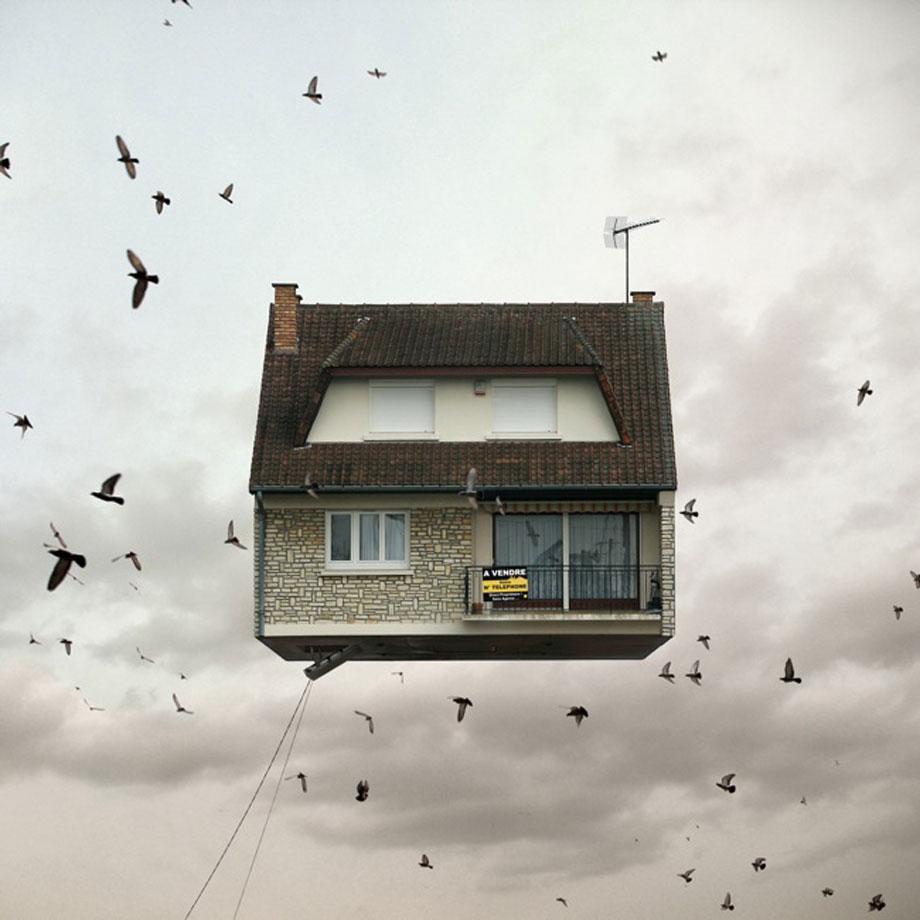 Although Paris is an architecturally rich city, Chehere's "Flying Houses" also aims to "elevate" both literally and figuratively many structures that might be overlooked.
"I tried to get these sad houses out of the anonymity of the street, to help them to tell their story, true or fantasized," Chehere wrote.
"Flying Houses" represents a mix of Chehere shooting various structures and creating them in Photoshop.
"Technically, I drew the buildings and afterward, I shot each element such as the roof, walls, windows, graffiti, and even the people—it's a montage," explained Chehere.
"The series is a tribute to the old Paris and the movies including The Red Balloon, and directors such as Hayao Miyazaki, Wim Wenders, and Federico Fellini," wrote Chehere.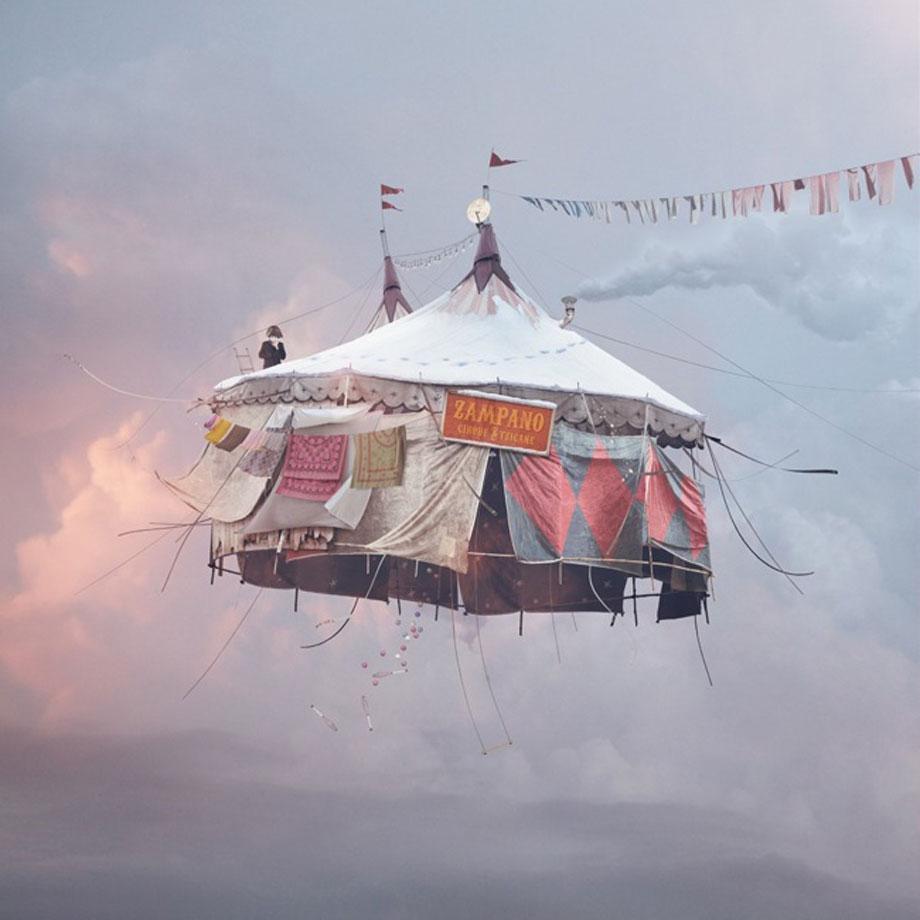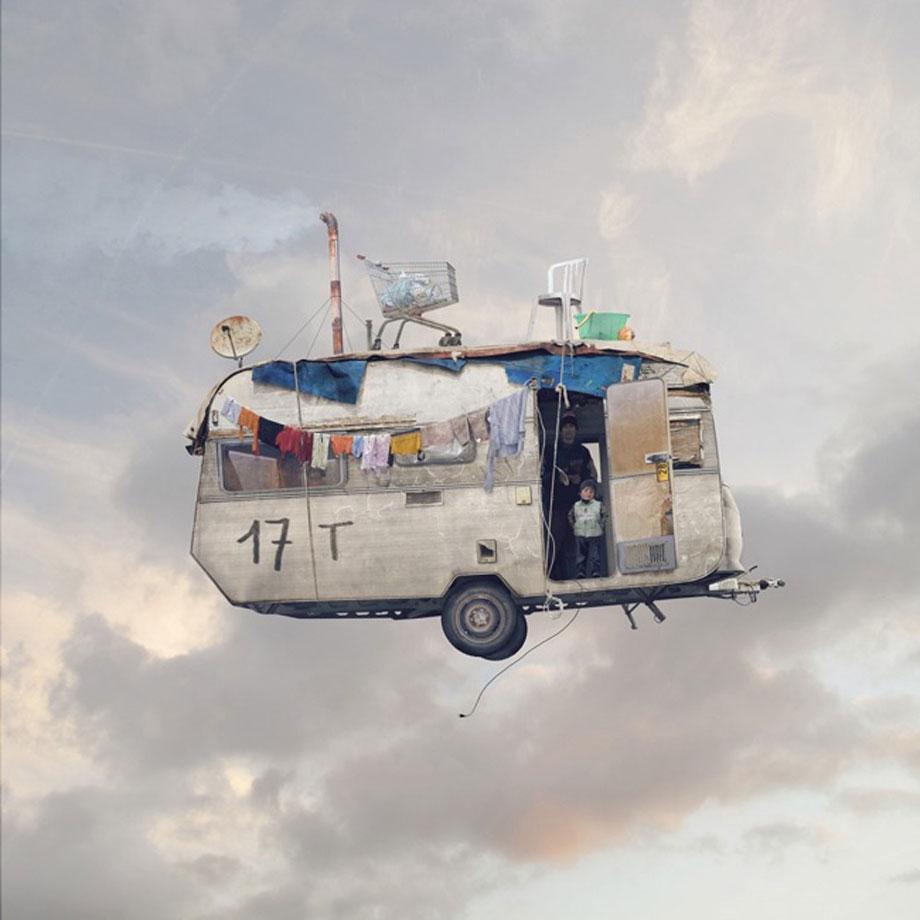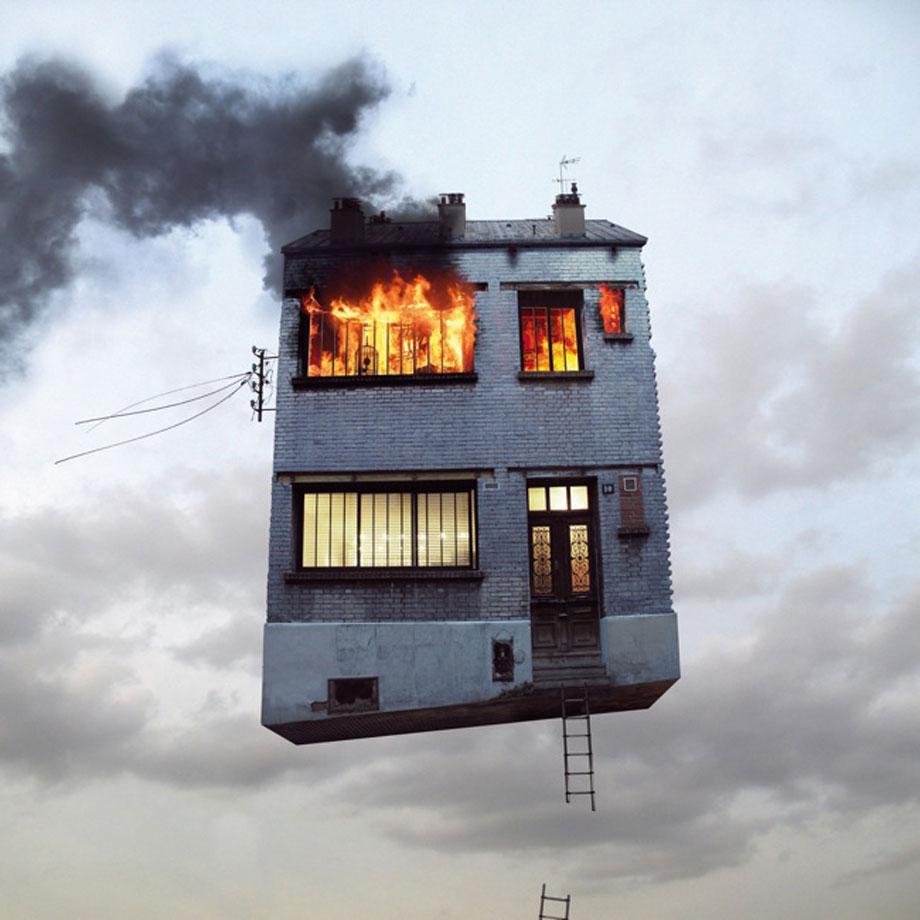 Much like their work, the series has been exhibited around the world, from China to Brazil to Miami.
If you want to see "Flying Houses," it will be at the Biesenbach Gallery in Cologne, Germany, beginning Feb. 21, 2013, and at the Lume Photo Gallery in São Paulo, Brazil, from May 14 to June 21, 2013.