Is it more difficult to discriminate against someone when you're forced to really see them?
That's what Alix Smith is hoping, with her project "States of Union," a six-year series that focuses on photographing gay families through traditional portraiture.
"Initially, I conceived of "States of Union" as a way to show America who and what they were voting against," Smith explained via email. "I felt the most effective way to change people's perception was through the power of images. I wanted those who condemn legal recognition of loving families to see the faces of those people they would deny."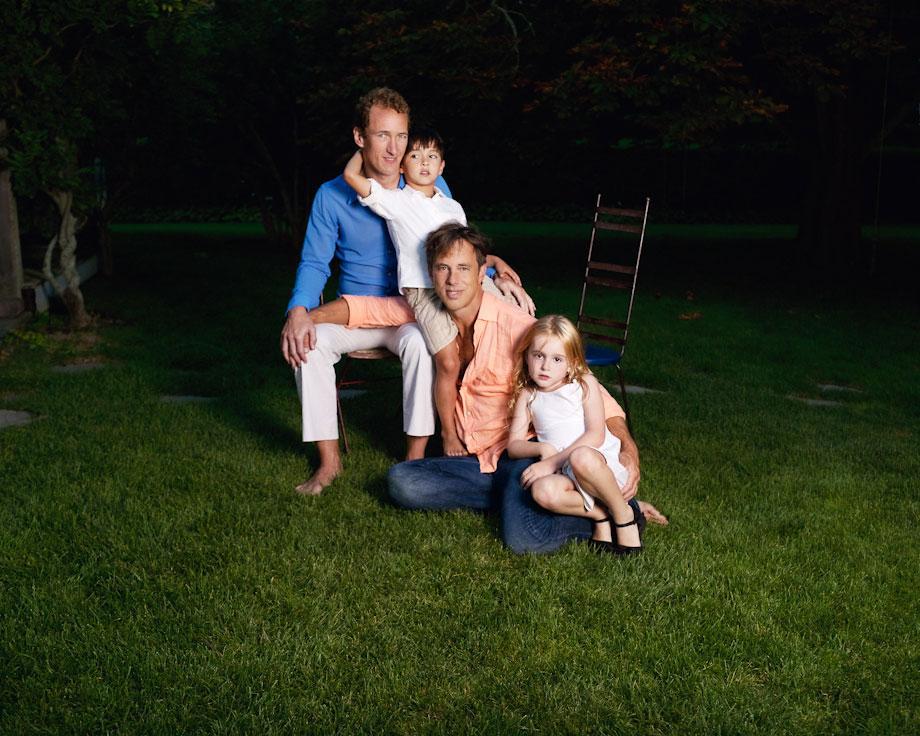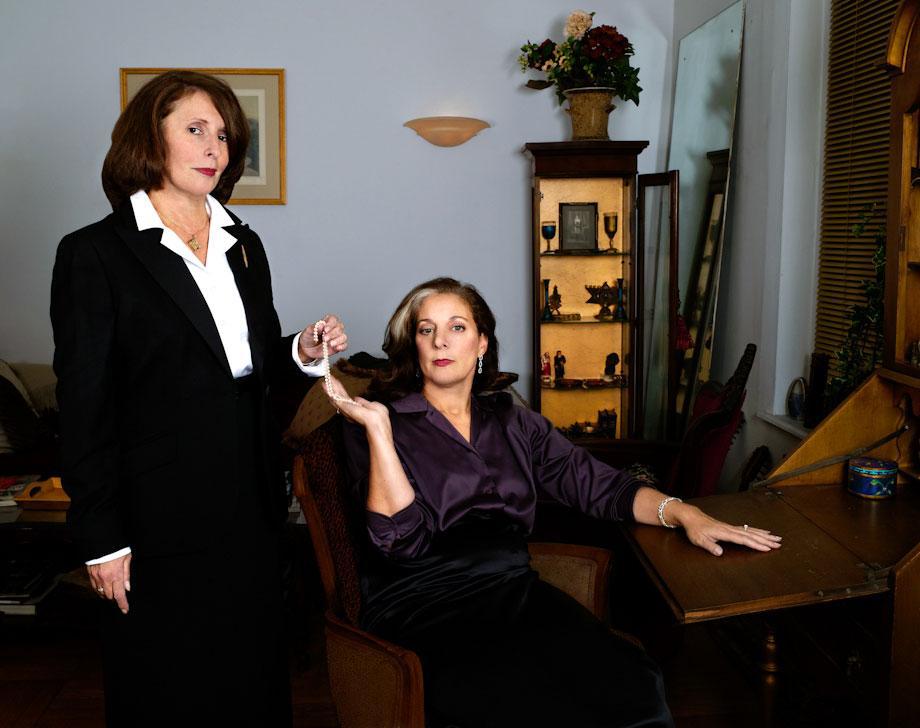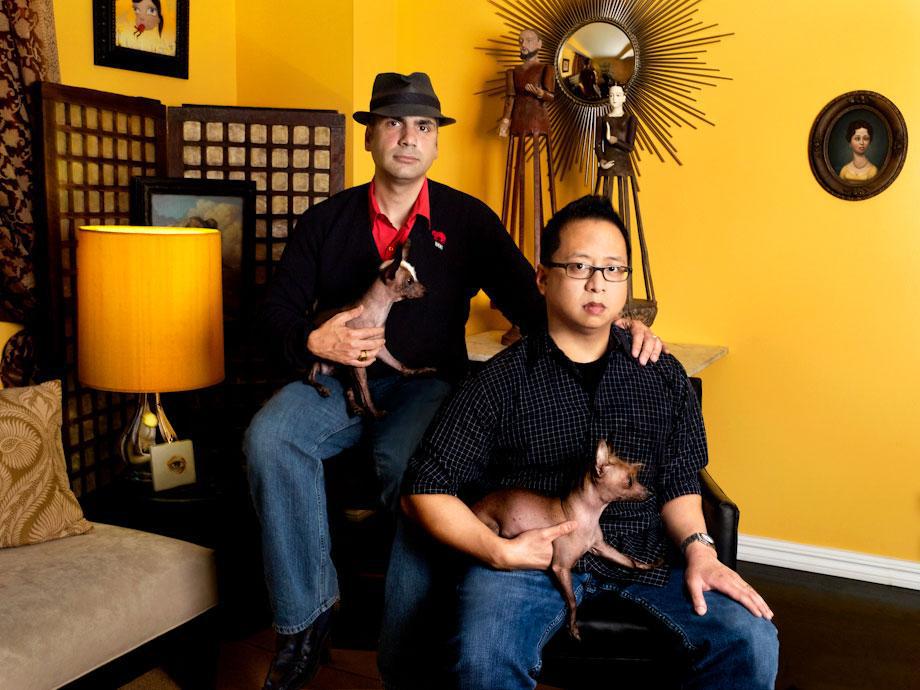 Smith studied art history in college and drew upon her memory of classical imagery when she initially began shooting her subjects, focusing on gestures, lighting, size, and formality, which are markers of classic paintings.
"By using this technique, I offer the viewer something vaguely familiar about the image in hope that they might feel a kinship with families that might otherwise look and seem unrecognizable," Smith wrote.
Smith started by trying to mimic precise images but found her subjects were trying to hard to re-create them, so she decided to loosen the parameters and instead followed a more organic approach that transpired in the sessions.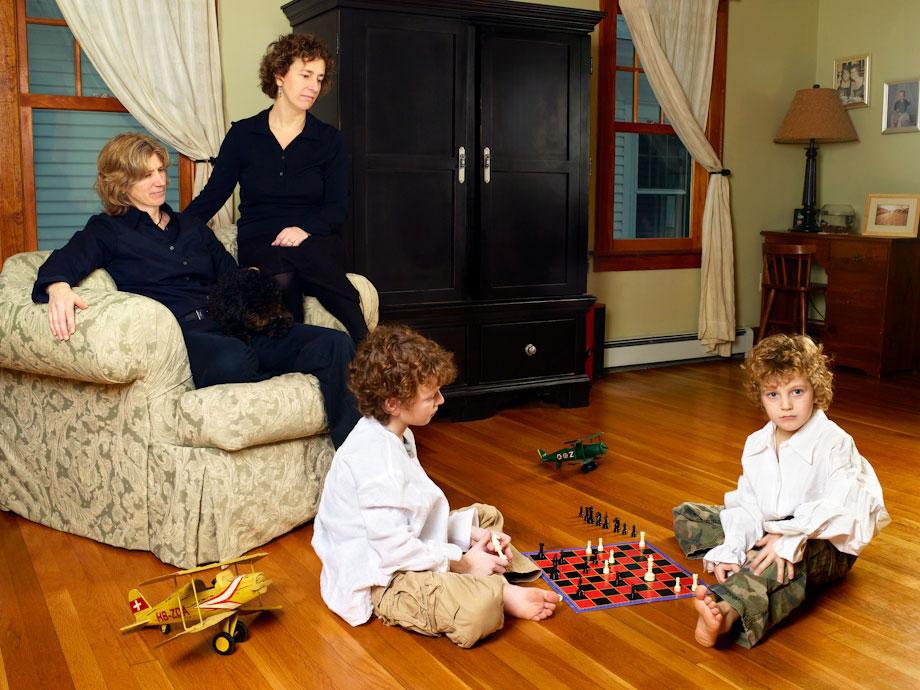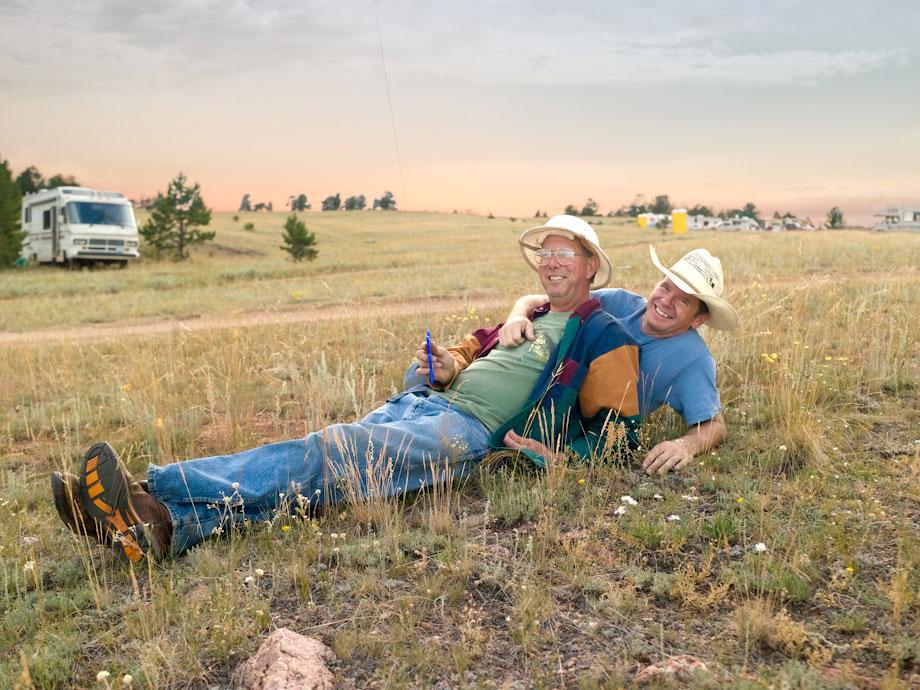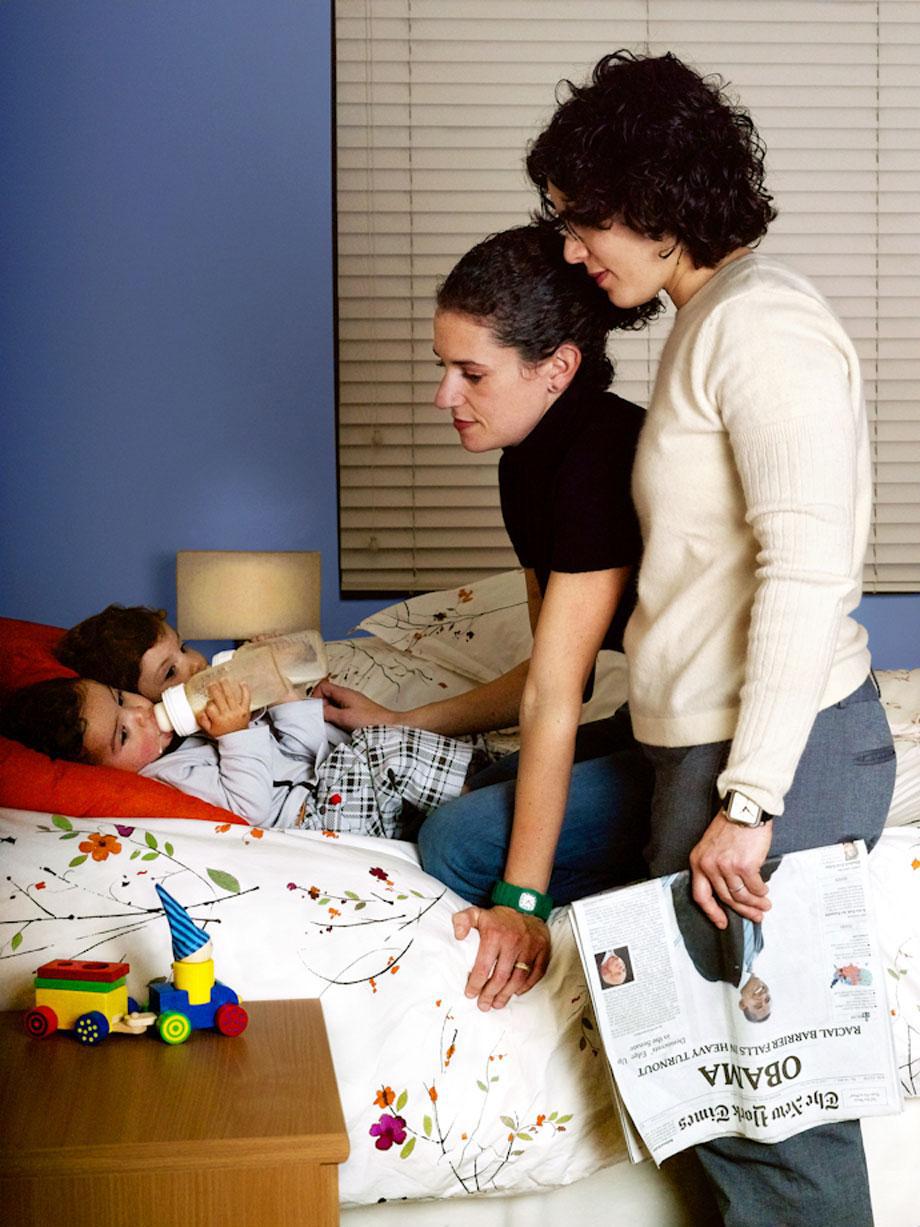 Since she began the project, American culture and politics have changed for the gay community, mostly for the better. Smith acknowledges the changes but still feels the need for more documentation of gay families.
"While the slow shift in marriage laws across the country is a wonderful sign, it does not preclude the need for both documentation and ongoing public imagery that helps show who we are and what our lives can be," Smith emphasized. "In that sense, I guess the primary shift in the project as the marriage laws have changed has been a personal feeling that the project is even more important."
Smith is happy to see gay people portrayed on television and coverage of gay pride parades, but she still feels there is a need to also focus on those who live a much more "run-of-the-mill life" to "reach people from various backgrounds on a personal level."
However, Smith didn't create the project solely to show homophobic people the other side. She also did it for the gay community, adults and young children alike. She explained: "One couple I photographed told me they were overwhelmed when they saw their photograph in an exhibition—because it felt like the first public declaration of their relationship. Because same-sex relationships are often devoid of events that are markers of family life—a wedding, meeting the in-laws, the formal family photo or the family Christmas card—the very act of sitting for a formal family portrait serves as an acknowledgement to the individuals themselves that they are, indeed, a family."
"By offering positive images of gay families in lasting relationships," she continued, "I am offering gay kids a depiction of a future beyond what many may have imagined. The opportunity to see oneself—to have a visual representation of the possibility of what one might become—is a privilege long denied to the gay community."
Smith has traveled around the country for the project and hasn't had trouble finding people to sit for her portraits.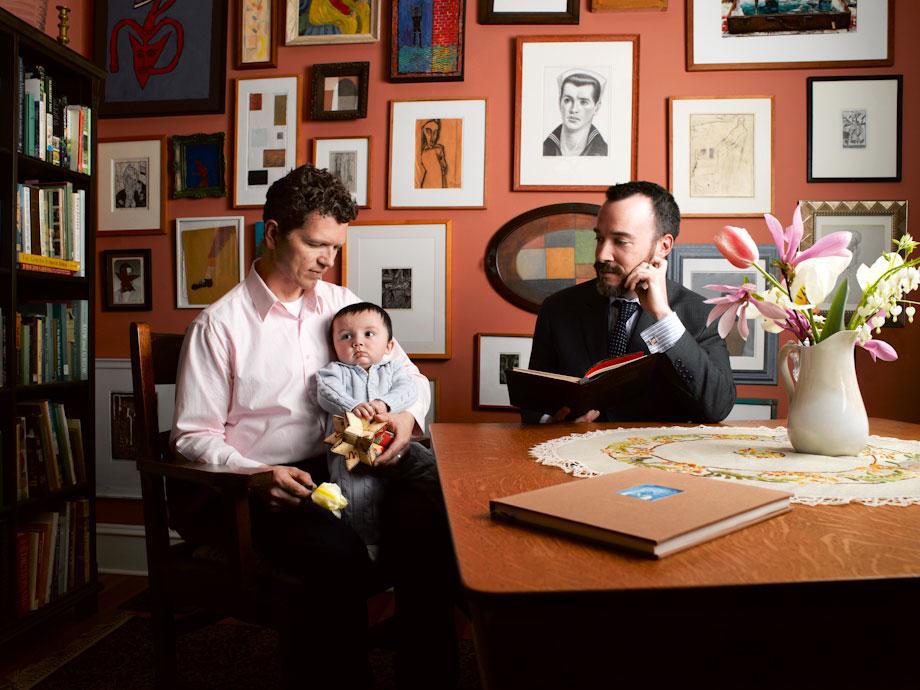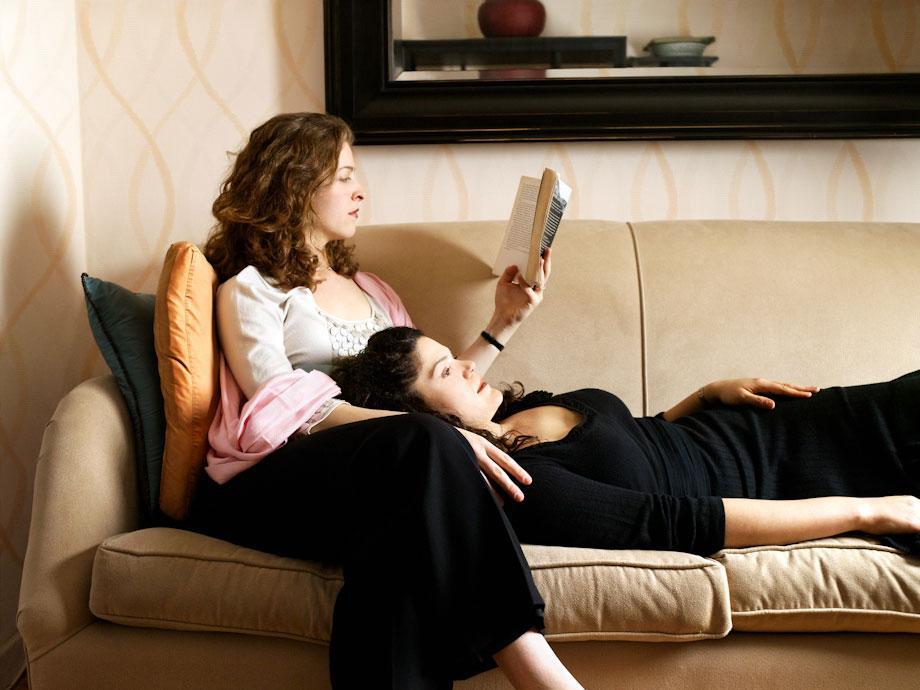 "The families have essentially chosen me," Smith wrote. "When I plan to travel to a city, I reach out either to someone I know in the community or to a gay and lesbian organization and ask for volunteers. It kind of snowballs from there—I tend to get upwards of 10-15 requests for photographs during each 3-to-4-day visit."
During the course of working on the project, Smith's own life shadowed her work.
"I probably began thinking about the project in 2007 and since then, I got married to my wife in 2009, and earlier this year we had our first child. So I went from single to married with kids during the course of this project!"
"I actually think that "States of Union" will be a lifelong endeavor for me. It won't take up all my energy as it has in recent years, but I imagine that I will always continue to add to the body of work—the project of documentation will never be entirely complete."