Zero Dark Thirty, after earning five Oscar nominations including Best Picture, finally went wide this past weekend and immediately shot to No. 1 at the box office. While critics and political pundits have been writing about the film's depiction of torture for weeks, audiences may still emerge with a few questions about the film's inspirations. Were so many of the manhunt's heroes really women? Is there really a Muslim guy who works for the CIA? What about the dog? Was there really a dog?

Screenwriter Mark Boal himself has acknowledged that "all of the characters in the film are based on real people." Some of these real people, like the agent who inspired Maya, still work under secret identities, and Boal says that he and director Kathryn Bigelow "went to great lengths" not to blow their cover, including, e.g., not casting people who look like them. Others are public figures or agents whose true identities have already been revealed, but the film still declines to refer to these characters by their full real names. Below we've taken our best shot at identifying the inspirations behind the characters in the film.
Maya (Jessica Chastain) – "Jen"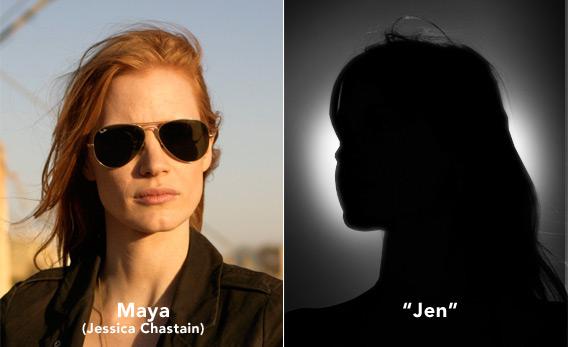 Maya is widely assumed to be based on a real CIA agent referred to as "Jen" in No Easy Day: The Firsthand Account of the Mission that Killed Osama Bin Laden. In the book, former Navy SEAL Matt Bissonnette, who published the book under the name "Mark Owen," says that Jen was "recruited by the agency out of college," had been "working on the Bin Laden task force" for five years, and that "she'd worked to put all the pieces together" in tracking bin Laden to Abbottabad, Pakistan. She was, he says, "our go-to analyst on all intelligence questions regarding the target."

While some of the movie's details differ slightly—Maya is recruited out of high school, not college, before working on the operation for a full decade—other Jen-related passages from the book read like the shooting script for Zero Dark Thirty. At one point Bissonnette describes how he asked Jen, "Honestly, what are the odds it's him?" " 'One hundred percent,' she shot back, almost defiant," Bissonnette writes. Bissonnette also describes Jen's reaction when they brought back bin Laden's body:
Back in the hangar, Jen stayed on the perimeter of the crowd. She didn't say anything, but I knew from her reaction she could see Bin Laden's body on the floor. With tears rolling down her cheeks, I could tell it was taking a while for Jen to process. She'd spent half a decade tracking this man. And now there he was at her feet.
Peter Bergen, a journalist who has written about counterterrorism and the Middle East for years, has said that the "guy who was on the account from 2003 to May 1, 2011, when Bin Laden was killed, and the guy who was always saying … that Bin Laden is living in the mysterious compound in Abbottabad—that guy is a guy, he's not a female." But this conflicts with statements from Bigelow, who has confirmed that the character of Maya was inspired by a woman. A report in the Washington Post notes the unpopularity of Maya's real-life counterpart in the agency and describes Maya as a combative person quite a bit like the character played by Chastain.
Jessica (Jennifer Ehle) – Jennifer Lynne Matthews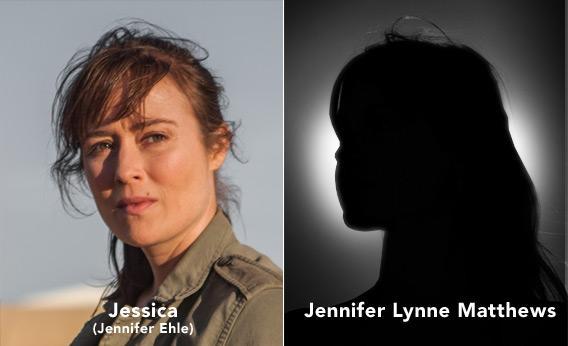 Jessica is one of Maya's colleagues, and probably the only one you could plausibly describe as her friend. It might qualify as a spoiler to mention that in a dramatic scene about halfway through the movie, Jessica is killed by a suicide bombing at Camp Chapman in Khost, Afghanistan. After she's killed, a news report provides voiceover to the scene, mentioning that among the CIA employees killed in the attack was a mother of three. The implication seems to be that Jessica is that mother, whose real name was Jennifer Lynne Matthews. Described as "one of the CIA's top experts on al-Qaeda," the Agency made her name public in 2010, when it honored the 12 agents killed in the Camp Chapman attack. (Photos credited to Matthews' family have since been used in articles, but Slate could not be sure by press time whether any were publicly available.) According to news reports, the suicide bomber was a trusted source who turned out to be a double agent working for al-Qaeda. This matches what we see in the movie—although, according to those reports, he was let into the base without a search because of that trust, while in Zero Dark Thirty, "Jessica" instructs guards not to search him so as not to scare him off. It is possible Boal and Bigelow added that wrinkle in order to make the scene even more dramatic than it actually was.

Joseph Bradley (Kyle Chandler) – Jonathan Banks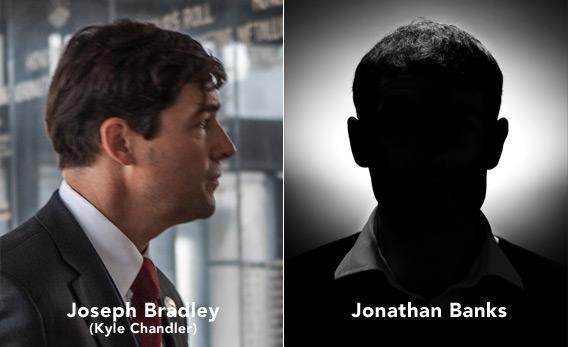 Kyle Chandler's Joseph Bradley, who oversees Maya's investigative work in Islamabad, is closely modeled on a man named Jonathan Banks, who was the CIA station chief in Pakistan. In 2010 he was named in a lawsuit brought by a Pakistani journalist whose relatives were killed by U.S. drone strikes. The lawsuit blew his cover, leading to protests in Islamabad. The CIA ended up pulling him from the country. (This turn of events is depicted in Zero Dark Thirty.) Though his actual identity is now known, he seems to have kept a relatively low profile since leaving Pakistan; we were unable to find a publicly available photograph of him.
National Security Advisor (Stephen Dillane) - John Brennan