In his project, "Until the Kingdom Comes," Simen Johan creates and photographs animals living in harsh, confused, and climate-disrupted landscapes. His work, on display through Feb. 17 at David Winton Bell Gallery, in Providence, R.I., is a magnificent display of these shifting environments.*
Johan's skill lies in creating images of a perhaps-not-so-mythical future world where creatures are depicted in the wrong environment, and beasts that shouldn't coexist do just that. These tremendous images certainly have a footing in the tradition of naturalists such as John James Audubon. Johan's work, which has contemporary counterparts in artists like Walton Ford, presents an alternative to the traditional view of the natural world in which the influence of humanity's excesses is sensed, if not immediately seen.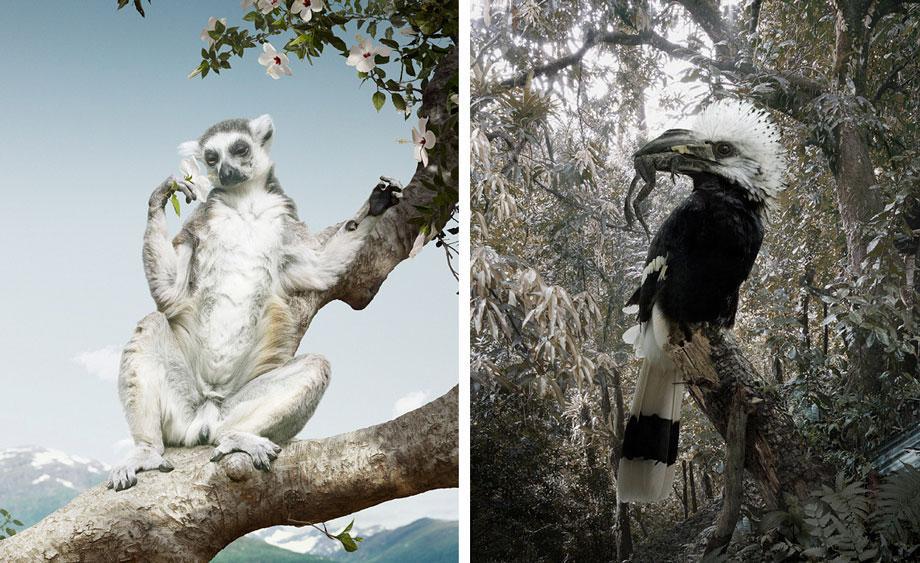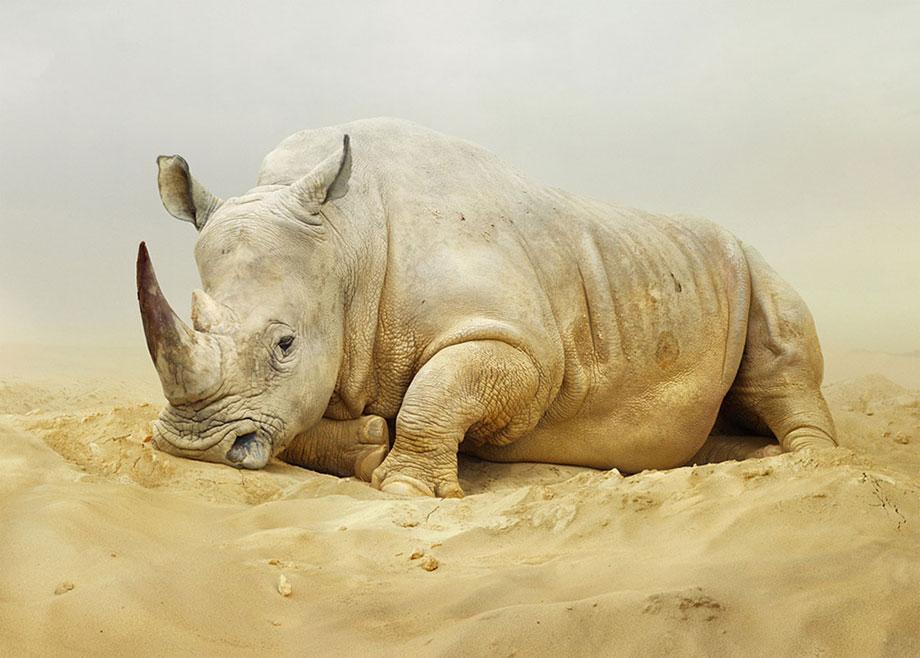 Johan, who began his continuing project in 2006, explained his process via email. He crafts his fantastical images mostly by photographing "animals that live in zoos, on farms, or on nature preserves," but he occasionally relies on creatures that have been taxidermied in museum dioramas or found as road kill. "I then situate them in settings that I have photographed elsewhere." He prefers photographing live animals and says, "When you create images as large as I do, up to 10 feet, you're limited to what you can do digitally. Taxidermy looks dead and if you tweak too much, you'll end up with Michael Jackson."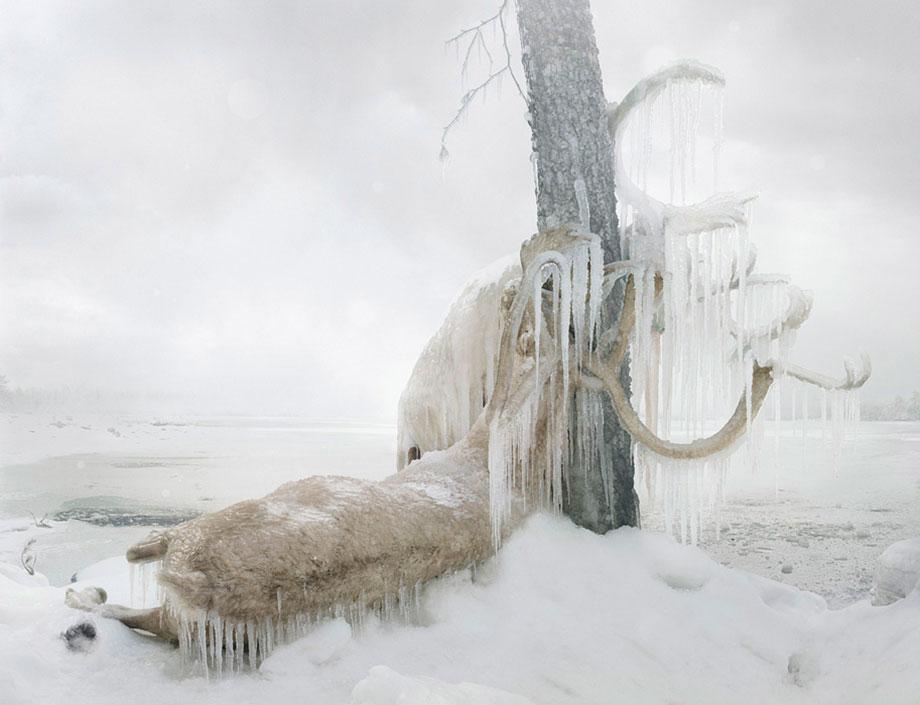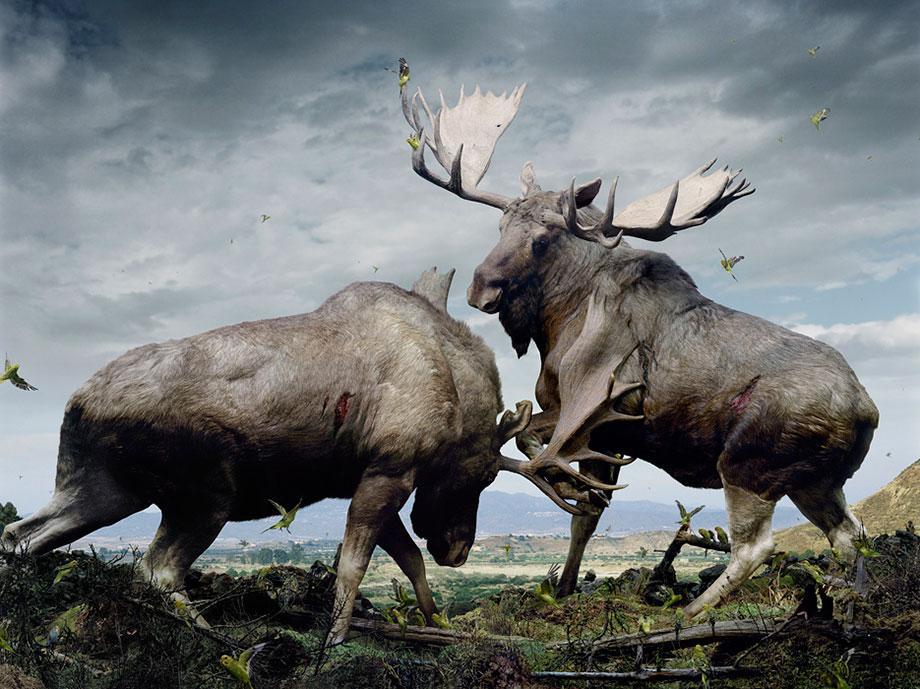 Talking about his project, Johan writes, "When working on an image, I strive to create tension and confuse the boundaries between opposing forces, such as the familiar and the otherworldly, the natural and the artificial, the amusing and the eerie. I often feel like I am attempting to reconcile the irreconcilable as I explore the paradoxical nature of existence, its simultaneous abundance of beauty and horror. For example, in one of my photographs, two moose in combat are set upon by a flock of tropical parakeets behaving at once ravenous and playful. The overlapping ecosystems—northern moose, tropical birds, and signs of human civilization in the desert valley below—evoke a world where human intervention has caused ecological disarray." The result is work that is both imaginative, thought-provoking, and more than a little foreboding about what our world could look like someday.
All photographs © Simen Johan and courtesy of Yossi Milo Gallery, New York City.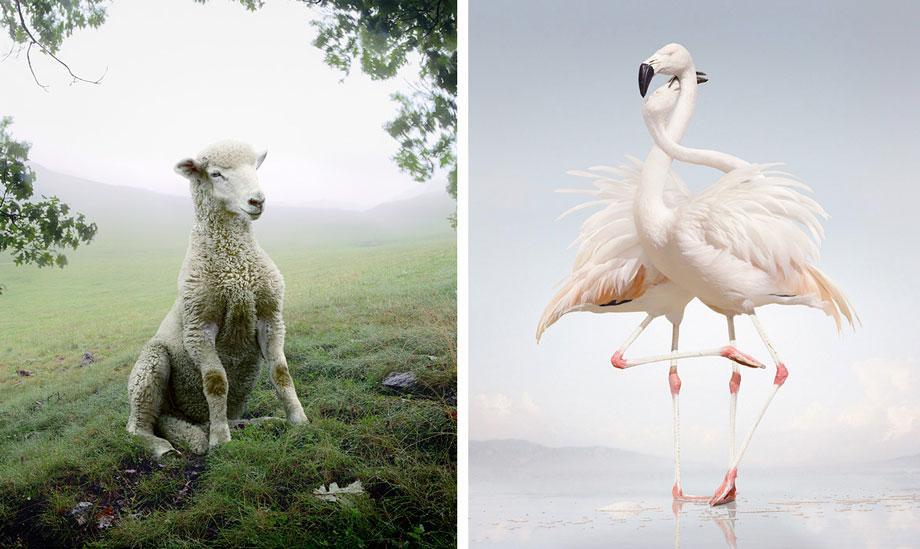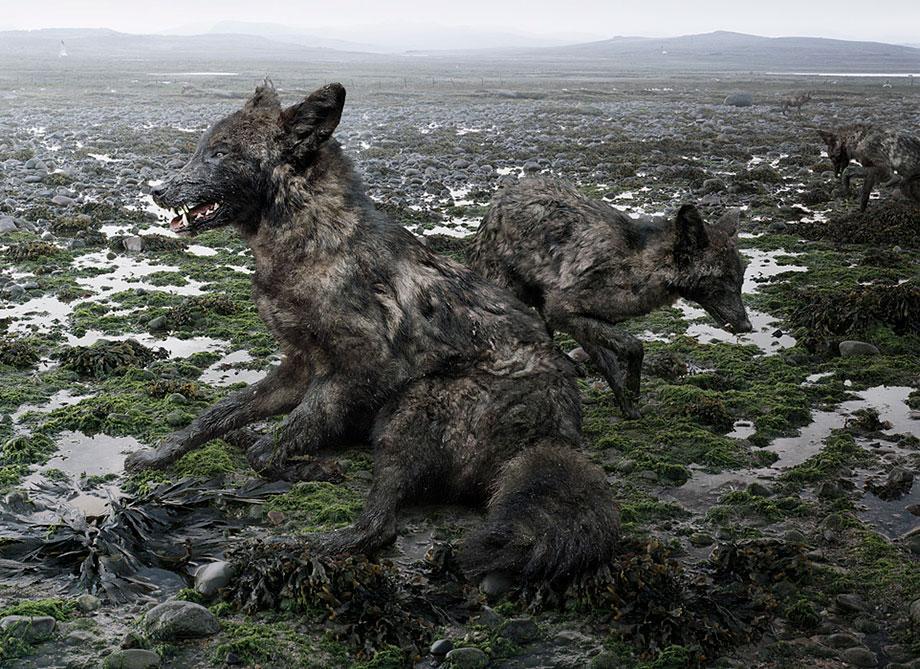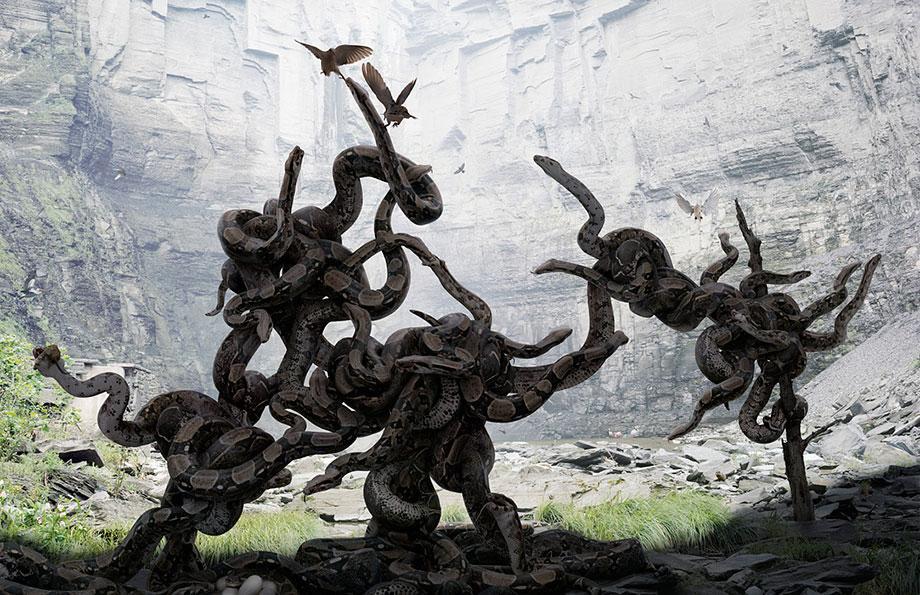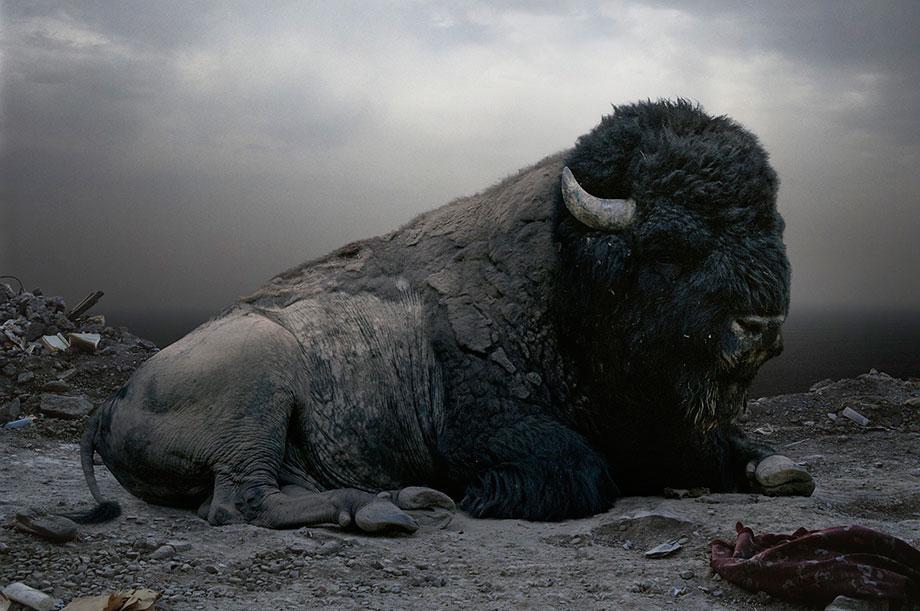 Update, Feb. 1, 2013: The title and first paragraph of this piece were changed to more accurately reflect the artist's intentions. (Return to the revised paragraph.)