There are few tales more tedious to hear recounted than drinking stories. Like dreams, most drinking stories enlighten only the teller. But the tavern memoir, wherein the writer parses whisky-soaked nights for valuable life lessons, occupies prized shelf space for a certain type of wistful drinker. In these books, alcohol, instead of leading the writer to the bottom, opens the door to enlightenment.
This canon is small, perhaps, in the spirit of moderation, sensibly so. Anchored by Joseph Mitchell's McSorley's Wonderful Saloon and Hemingway's A Moveable Feast, contemporary entries include Pete Hamill's A Drinking Life, Frank McCourt's America-based memoirs, and, more recently, J.R. Moehringer's The Tender Bar. All of these books follow a familiar course: A colorful, surrogate family at the bar embraces the author, who is always some sort of self-proclaimed outcast. In the safe confines of the bar, the writer explores his own identity, and eventually leaves the ragtag court of philosopher-kings behind. Sometimes, the writers quit drinking. More often, they outgrow the dedicated imbibing of their 20s, along with their need to take shelter in the bar. They wave goodbye to the worldly drinkers who helped raise them (who are, presumably, still sitting there, counseling the latest naïf), enshrine the whole experience in amber, and sell it as a memoir.
Rosie Schaap's Drinking With Men follows this familiar structure, but from a welcome, feminine vantage point. Schaap succeeds in recreating the charms of a certain kind of bar, "small, welcoming, with a lively chorus of voices and the house lights turned down to a warm glow." Each chapter is rooted in a particular bar where Schaap sought that treasured status of "regular." She's beguiled by a pub in Ireland, learns to drink at a rural bar in upstate New York, first becomes a regular in New York City's transitioning Tribeca neighborhood in the '90s, mourns 9/11 and her father (the sportswriter Dick Schaap) at a tiny East Village spot, suffers an identity crisis at Else's in Montreal, finds herself again from a stool in the Lower East Side, and finally makes her way behind the taps during a regular weekly shift at her Brooklyn local.
The memoir feels forthright at most moments, but one omission seems particularly strange, especially since Schapp has written about it elsewhere: the death of her husband, Frank. The climax of bar memoirs is usually a boozy epiphany, where the drinker realizes that he has to get of the stool and move on with his life or he'll end up like the enlightened, but sodden, regulars around him. Schaap's version of that epiphany happens in Montreal in 2006, where a friend calls her out at a wedding for abandoning their collegiate ideals of art, poetry, and revolution for a nice dress, a steady job, and an English-professor husband. She repairs to a newfound bar to think about her life, and determines that she isn't happy with her husband and would rather be alone. She shares her epiphany with her wounded mate, and, after seeking counseling, the two separate 18 months later. That is the last we hear of Frank, who died of cancer in early 2010. Writers owe their readers little, and it doesn't feel like Schaap is trying to make herself look good. But though this is her memoir, not his, I can't help thinking that, as her husband, he was the most significant of all the men she drank with.
I particularly wish that Schaap had dealt with this in greater detail because in some ways her memoir's title is disingenuous. Schaap may drink with men, but she writes about herself. And though she crafts a fine coming-of-age memoir, Schaap misses the opportunity to tell a fresh drinking tale garnered from years of participatory anthropological fieldwork. She spends decades in a male-centric environment, but offers readers few insights about the opposite sex. And that's a shame, because the best part about drinking with men is the drinking with men.
Though I am about seven years younger than Schaap, our drinking lives have much in common. We both worked in editorial and had a Jameson period. I, too, romanticize bars. I even drank a lot of hours at a few of the same bars as Schaap, though as far as I know our shifts never overlapped. More often than not, I was drinking with men. And though I have enjoyed rich friendships with men my entire life, in bars I could observe them in their native environment. Bars educated me about men in a way that made me a better friend, colleague, sister, daughter, and (soon) wife. In a certain kind of bar, with a good jukebox for noise cover and an attentive but discreet bartender, a man opens a window. If you're patient enough, he'll tell you all sorts of things.
In a now-closed midtown dive, he takes two hours talking about nothing in particular before he can begin to articulate the idea that maybe he shouldn't be engaged to that woman after all. At an indie joint in the East Village, a friend interrupts your story about a regrettable work hook-up to tell you that his mother has cancer and no, she won't get better. Another guy, mired in depression, hunches over a trashy 14th Street spot and weeps into his Guinness. The bar, because it looks so public and open and noisy, is the best place for secrets. It's like crying on the subway—no one will pay one bit of attention to you. But the urge to confess, to plumb, stops as soon as you settle the tab.
Though I'm sure these scenarios must be familiar to Schaap, that's not why she pulls up a stool. "As a regular, that's really not what one does," she writes. "There's safety in superficiality, in not letting things get too deep or too personal. The bar, usually, is a blessed refuge from the too-deep and too-personal." I had regular bars; Schaap's a bar regular. She invokes the bar repeatedly as a "community center" for outsiders, and being a regular confers a status on Schaap that she values. The bar fulfills "the need to be known, to have a place of one's own." She even becomes a Premier League fan for the same reason, 10 pages later: Soccer was "a sport I could call my own, and a team I could call my own, after having spent most of my life as an outsider." Sports, the lingua franca of most men, serves as a bridge to their world.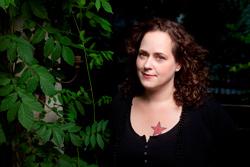 But as any woman who platonically enjoys the company of men eventually finds out, you may be in but you are always an other. When one friend spews considerable salt at the bar, he notes that Schaap doesn't count as a woman: "You're one of the lads." But even when you think that's what you want, it doesn't sit right. "I was extremely comfortable among these men," she writes, "but I wasn't sure I was totally comfortable with this not-counting business."

And that's the rub of being a woman at the bar. You want to be counted. You want to know you can hang. You want men to count you as their friend, not as a stand-in for a mother or a sister. But there are downsides. You may hear men talk about women in ways you wish they would not. You run the risk being perceived as an involuntary mascot. But in the same way you can't get mad about everyone forgetting your birthday if you don't tell them about it, you can't want to be friends with men and then dislike it when they ignore you as a woman.
Schapp walks up to that idea in this spirited memoir, but only explores it for a few pages toward the end. And that is her right: Memoirists, like drinkers, have selective memories.
—
Drinking With Men by Rosie Schaap. Riverhead.
See all the pieces in this month's Slate Book Review.
Sign up for the Slate Book Review monthly newsletter.