(This post contains nudity.)
For most photographers, having your computer stolen is the stuff of nightmares—it happened to photographer Melanie Willhide, and she knows your next question: "Yes, [the thief] also took our backup drive."
Convinced she would never see the images again, Willhide was shocked when the Pasadena, Calif., police contacted her after they found her computer in the back seat of a car they had pulled over.
"It's kind of like winning the lottery; it seemed so implausible," Willhide said.
She was given back the computer (the keyboard wasn't recovered) and quickly discovered the thief had crudely wiped out her hard-drive. He was, however, gracious enough to turn her screensaver into a picture of his girlfriend and him sporting Dodgers caps.
Willhide did what anyone would do: She ran recovery software to try to salvage the corrupted images. Not only did she have personal images on the computer, but two of her long-term projects were also on the drives.
Looking for support, Willhide and her friend and business partner Betsy sat in front of the computer zooming through the recovered images to check out exactly what would be salvageable.
As the images popped up, both women sat in shock.
 "It was completely quiet," began Willhide. "We're the sort of friends where I know exactly what she's thinking. She doesn't have to say anything. And we're looking through all of these images and I can sort of feel her body and she's leaning forward and I said, 'Oh my God, do you think it's better?' And she's like 'well, you know … ' so I said, 'I think it's better.' And she said, 'Yes, it's better.' "
The result, To Adrian Rodriguez, With Love, is Willhide's ode to the thief who inspired her to work in a new direction and unwittingly showed her the way to edit together the two projects for a show—something that had frustrated her up until that point.
"One series was of domestic circus pictures," said Willhide. "I'm always curious about how parties degrade really late at night, so I tried to make photographs about that stuff."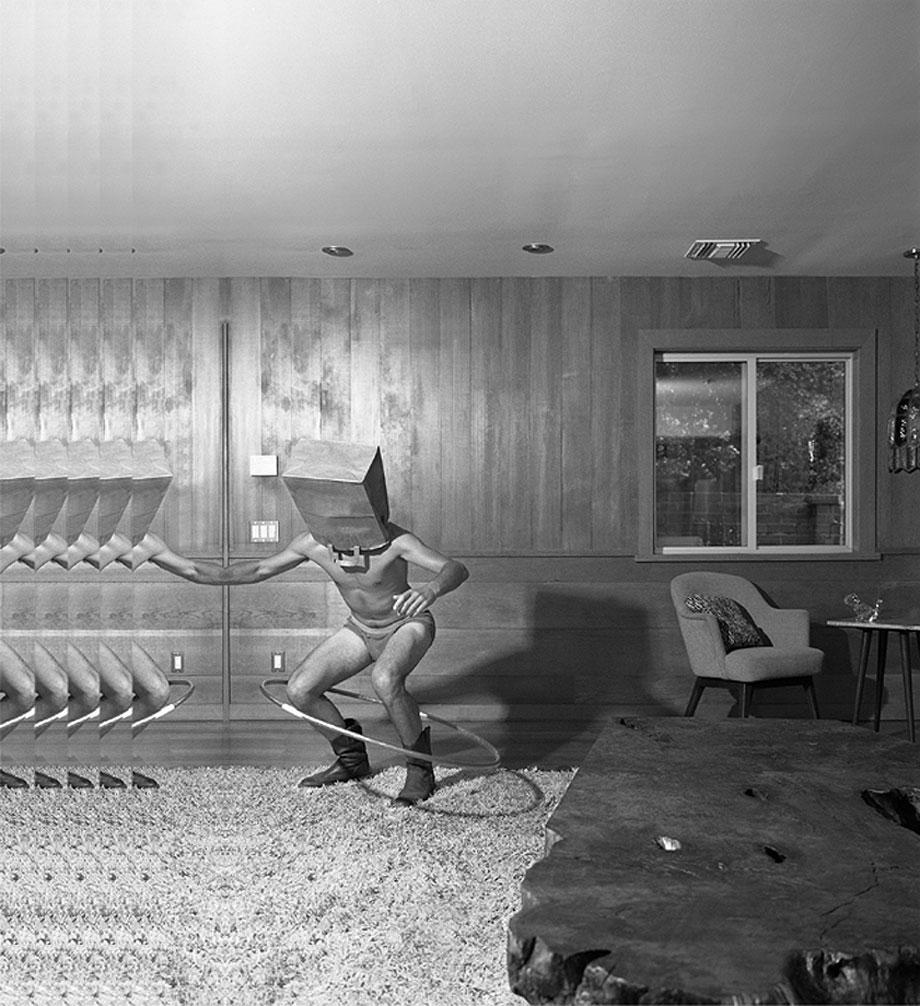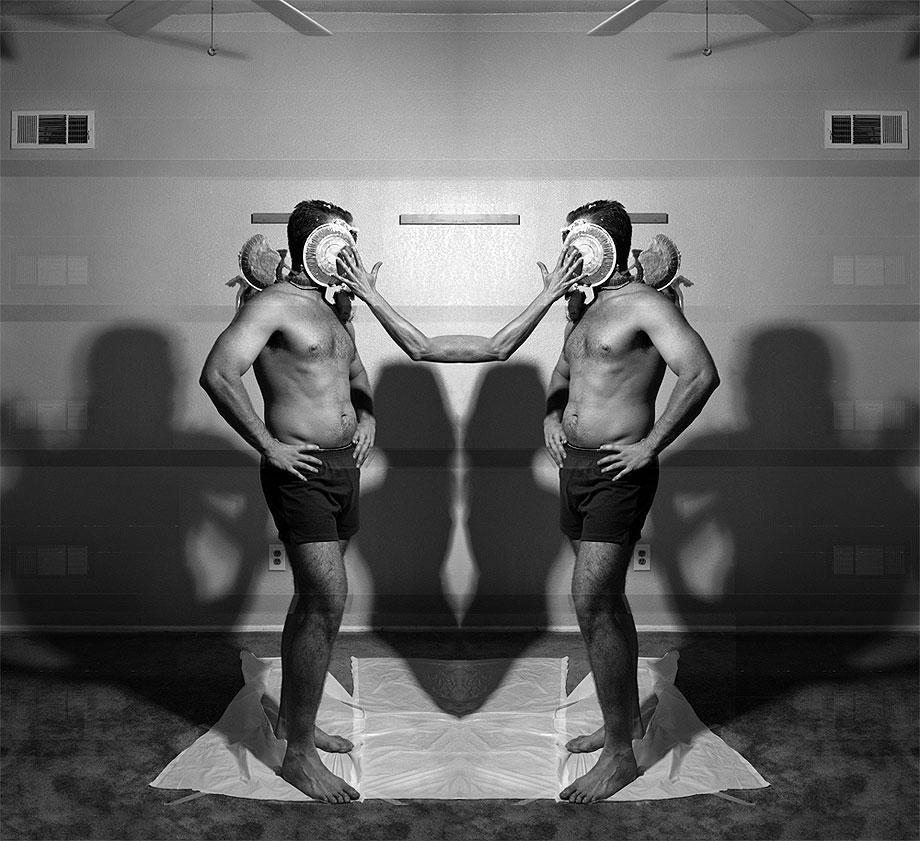 The other images were part of a series of underwater shots taken in the swimming pools of celebrity homes in Palm Springs (including Steve McQueen's house), Calif., using a 4x5 camera and modeling the images after those found in life-saving manuals.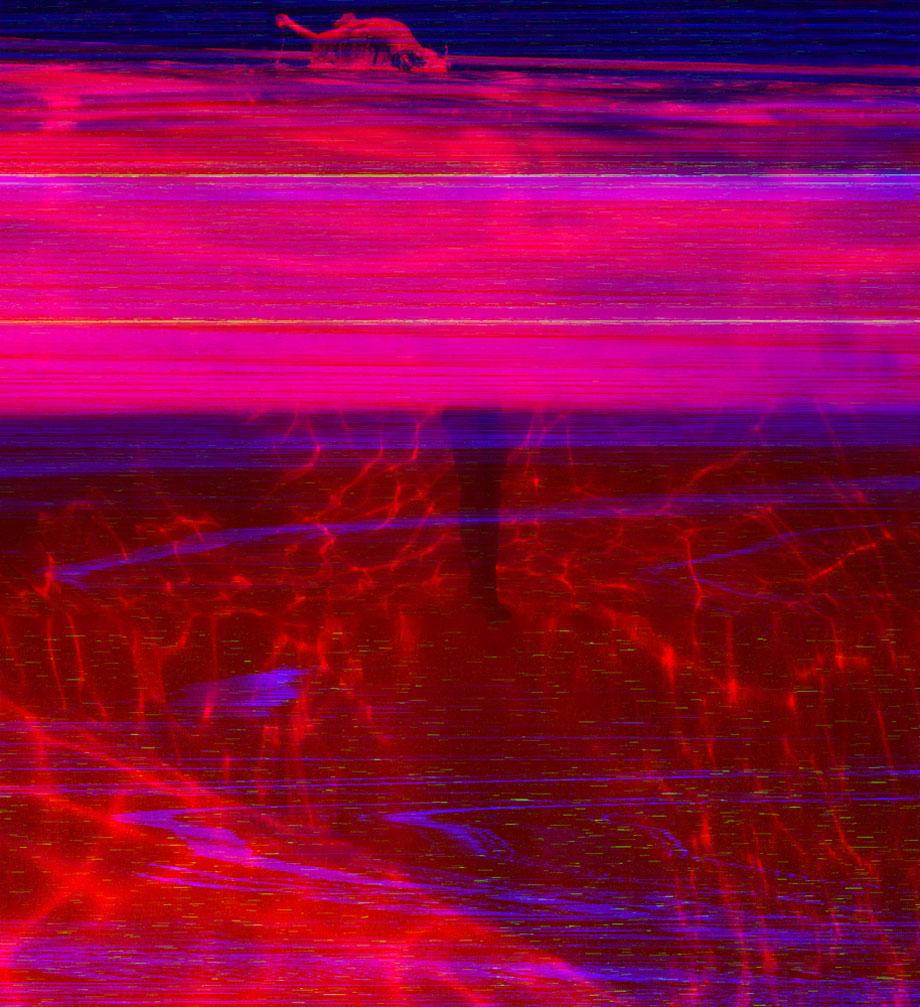 Willhide decided to replicate some of the corruption found in the recovered images, teaching herself to do it via Photoshop, splicing images and making color adjustments. Some of the images she simply tweaked; others she manipulated from scratch.
But the new project wasn't just about manipulation.
"It's really about a life in relation to a machine and sort of dependency I've grown to have on this machine to house all these images that are really important and how delicate they are," said Willhide.
Willhide teaches photography in California at Pasadena City College (she has taught at California State at Fullerton and the School of Visual Arts in New York City) and says she is "of that generation that sort of straddles analog and digital. I still shoot film, I still shoot 4x5, and I still shoot Polaroid."
And about that Adrian Rodriguez? Willhide was somewhat impressed with some of the images he left on her computer.
"I wish I had him as a student," Willhide said with a laugh.