It's hard to imagine a photographer who shoots hour-length exposures with a large format 8 X 10 view camera as spontaneous, but Matthew Pillsbury insists that's the best way to describe his process.
"While the camera is obviously bulky and shooting on film with exposures that range from a few minutes to an hour still requires a measure of educated guesswork, it's still a fairly simple and straightforward process," said Pillsbury via email.
Discussing his most recent series, City Stages, the Frenchman said he was inspired by his adopted hometown of New York City.
"In my own exploration of the city over the years, I've become both attached to some of its iconic places and structures such as the Brooklyn Bridge, but I've also taken a keen interest in the new additions, such as Jane's Carousel and Brooklyn Bridge Park, that push the city to evolve while still reflecting its past. The extreme multiculturalism of New York City creates a heightened energy that few other cities possess, and its incredibly varied architecture mirrors that, creating a striking backdrop for my images."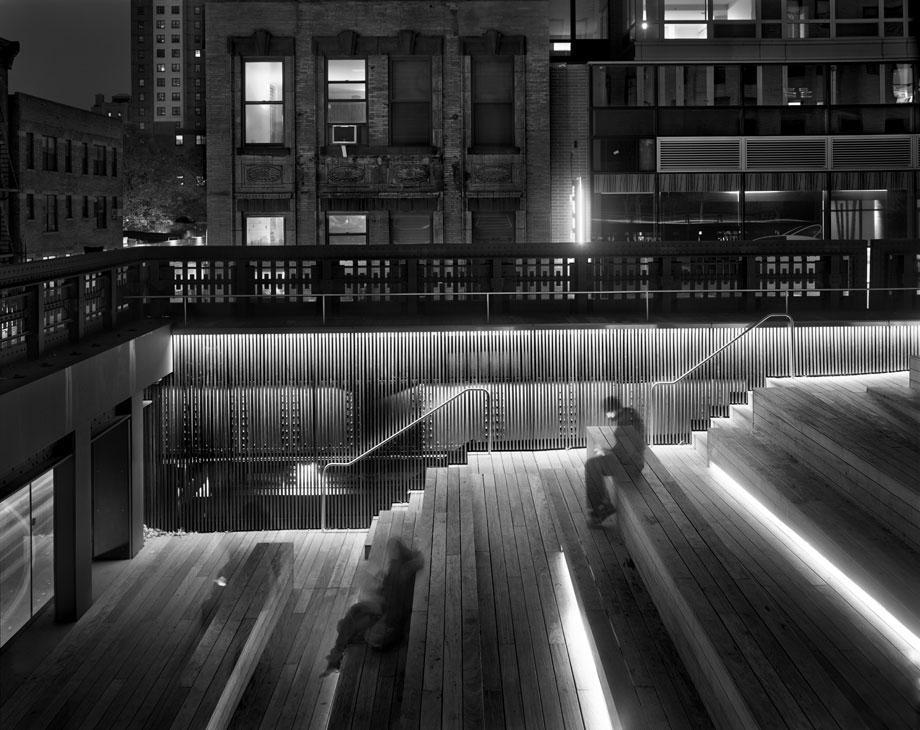 Pillsbury began working with long exposures in 2002 when he started the Screen Lives series, which documented the way technology played in daily life. Inspired by Hiroshi Sugimoto's long-exposure photographs in movie theaters, Pillsbury began shooting his friends watching television—for the duration of the show they were watching.
"When I first saw these hourlong exposures, I was fascinated by how this familiar experience and the familiar settings were utterly transformed," wrote Pillsbury.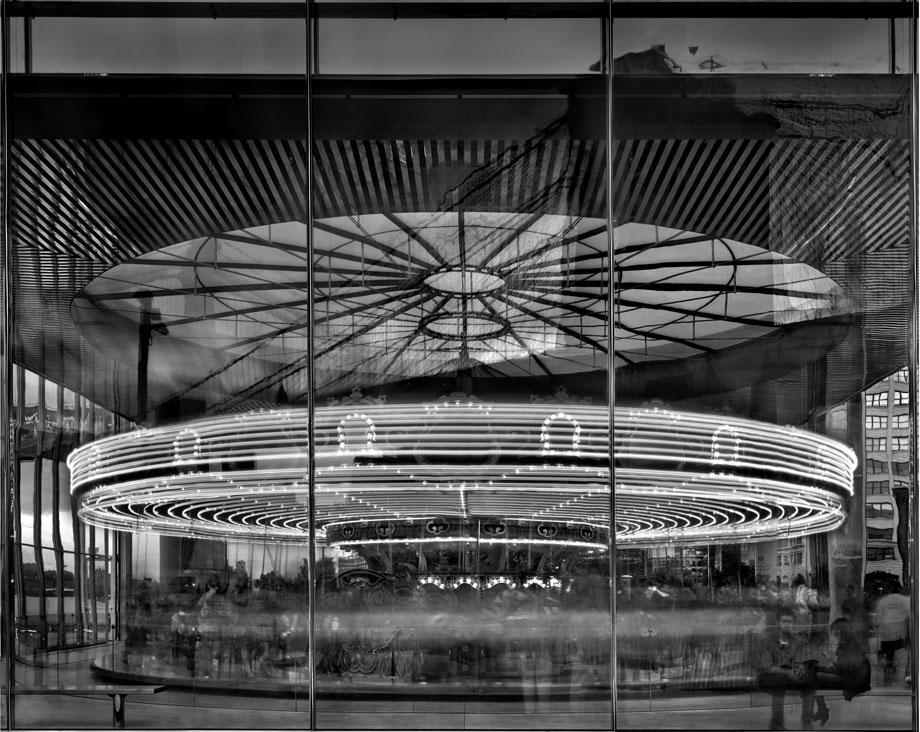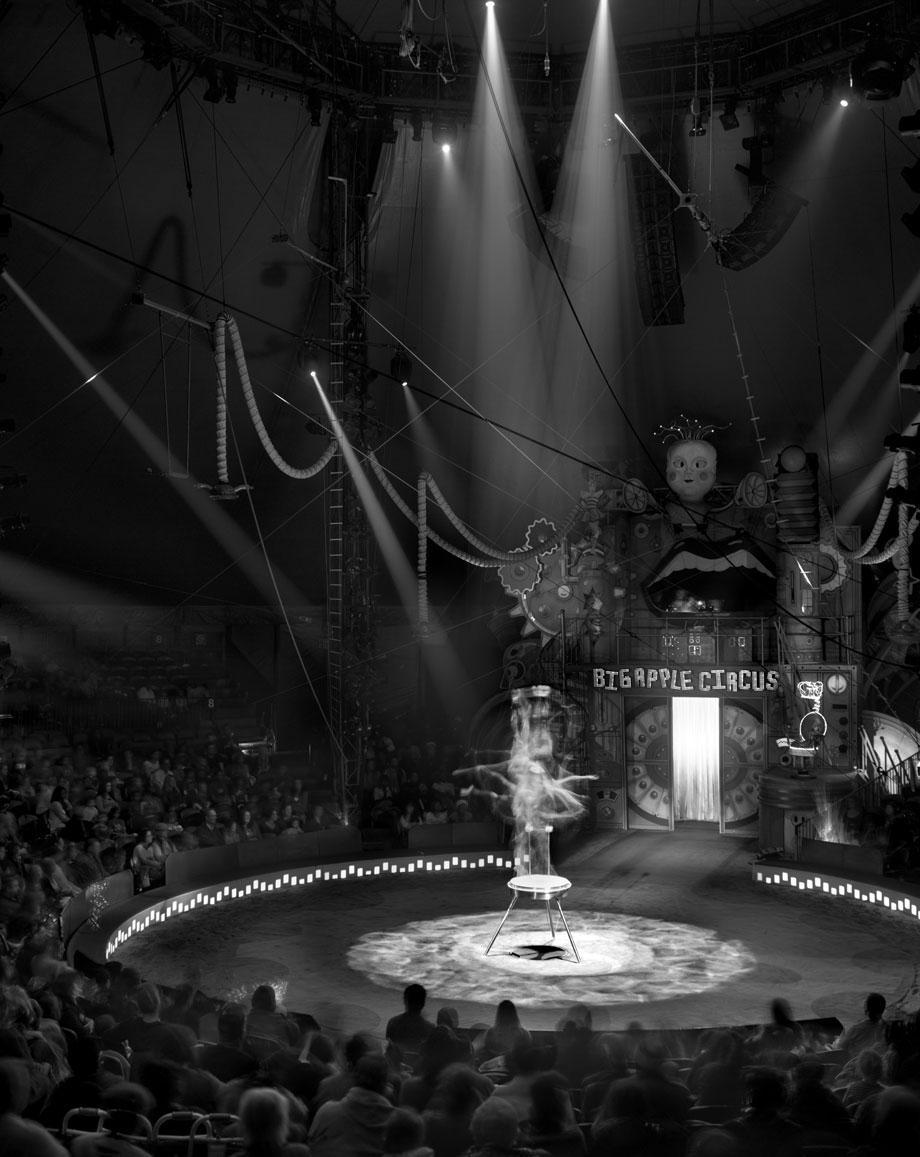 Pillsbury is drawn to shooting in black-and-white for the time being because many of his "images have many competing light sources in them but they can be merged into a single visual space. I think that in color there would be more discord—the different lights in the images would be competing against each other."
Many of the people in Pillsbury's images have an almost ghostlike appearance, perhaps a reference to the constant movement of New Yorkers. Or, maybe not.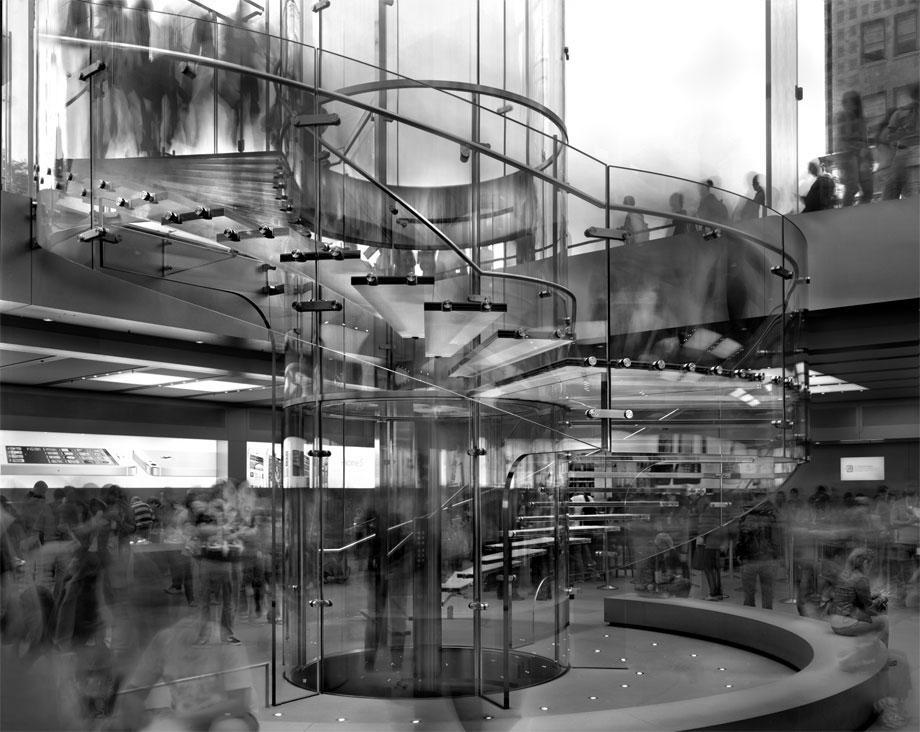 "The ghostlike appearance of my subjects wasn't something I set out to pursue," explained Pillsbury. "But I do find it fascinating to highlight the fragility, the evanescence of our lives. We are here only briefly. Every moment passing bringing us closer to our last. Much of photography is an attempt to stop the clock—to assert our presence: 'I was here, I matter.' Here, my photographs are doing something different: We are shown the fragility and fleeting nature of our presence."