Upon first glance, Julie Dermansky's photographs could very well be mistaken as stills from the film Beasts of the Southern Wild. 
While Dermansky began her project before the release of the Oscar-nominated film, her work shares a connection with Benh Zeitlin's debut fantasy drama—in which a young girl and her father struggle to survive and make sense of the world after a horrific Katrina-like natural disaster leaves the pair displaced and in a devastated state. Both Beasts of the Southern Wild and Dermansky's photos were shot in the same coastal region of southern Louisiana. 
"I was inspired to photograph the area and people around Pointe-aux-Chien and Isle de Jean Charles in part because of its' imminent demise," the photographer and journalist explained via email, referring to the coastal erosion in the region. Dermansky first started photographing the southern Louisiana landscape in 2007, after covering the BP oil spill for publications like the Atlantic and the Washington Post. Inspired by the area's sublime beauty, she decided to "[start] a series about places that weren't destroyed by the BP oil spill but could have been."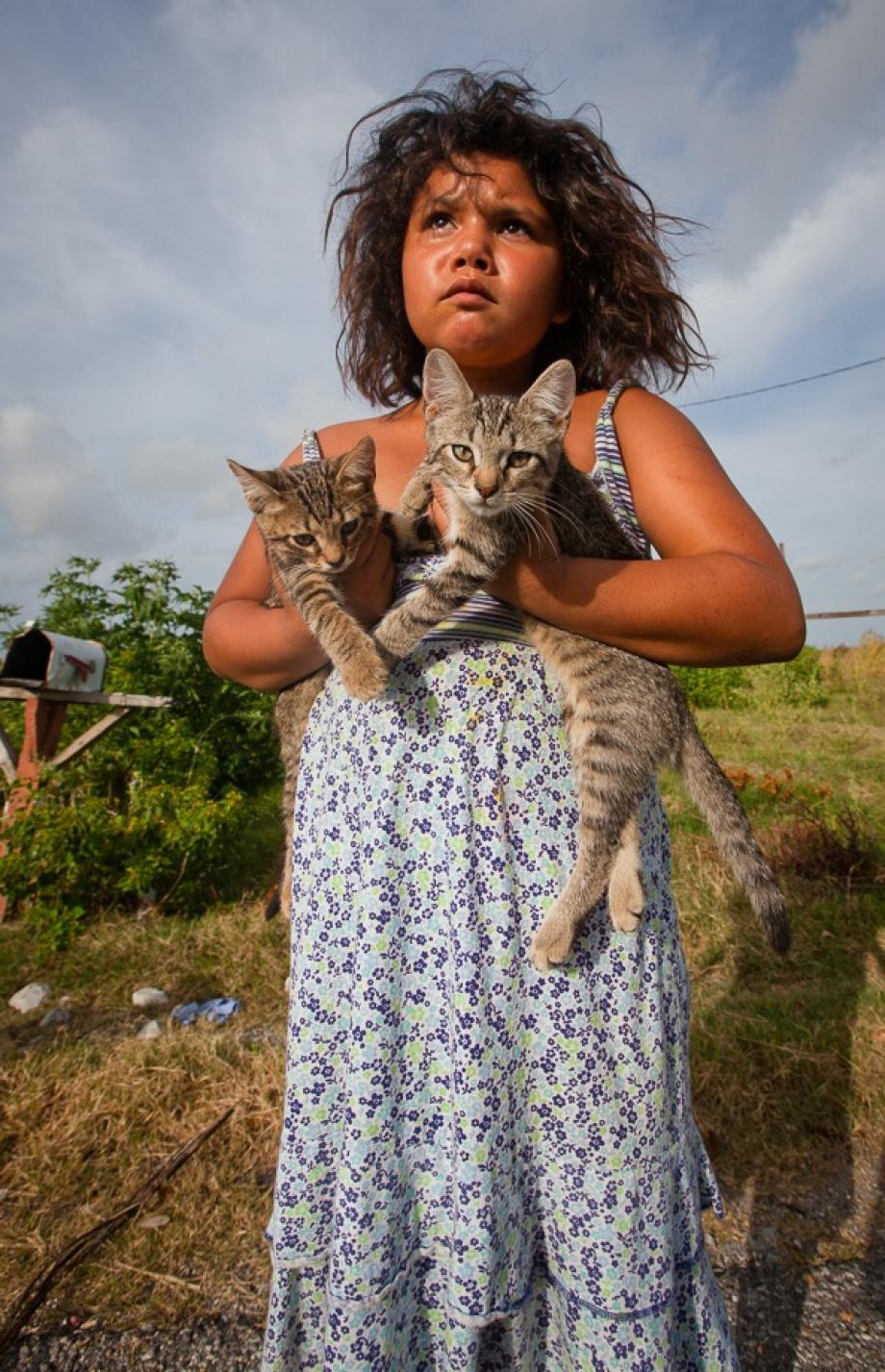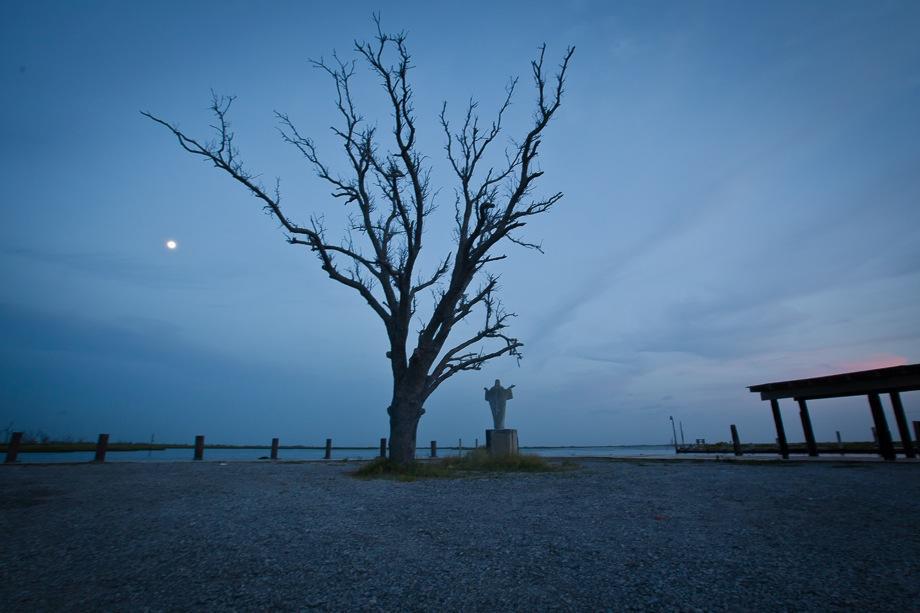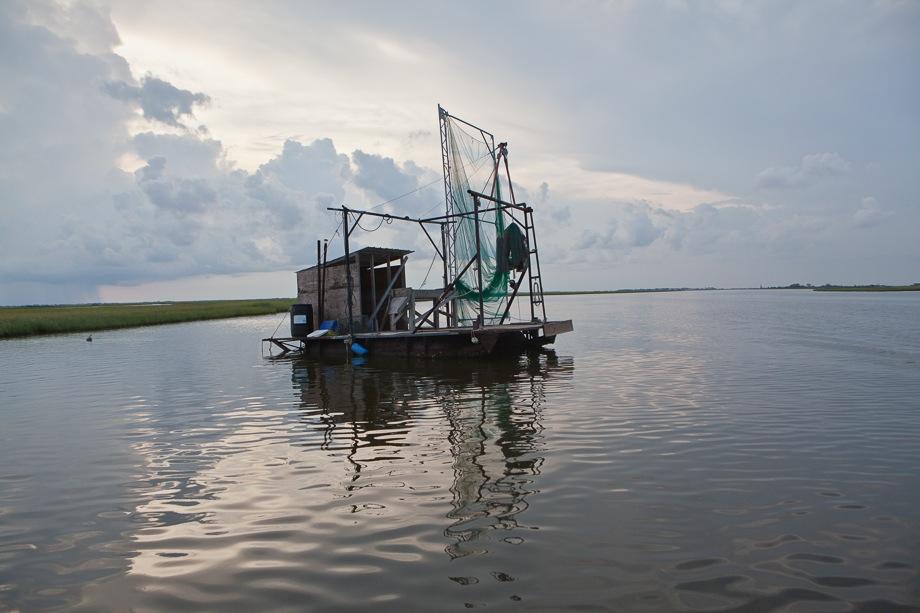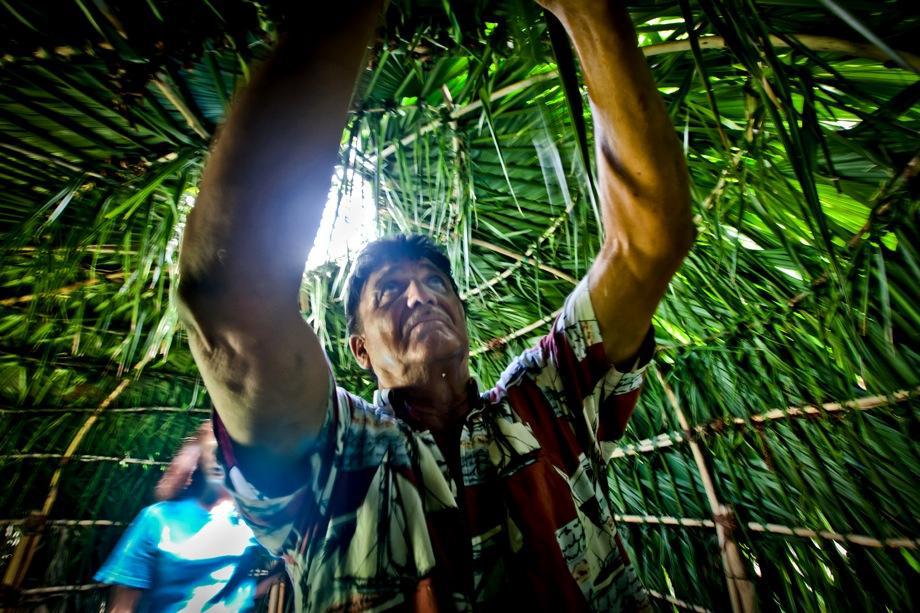 And despite the fact that Dermansky has traveled and worked all over the world—to places such as Egypt, Haiti, Iraq, Bosnia, Rwanda, and Cambodia, among others—there was something about southern Louisiana that made her want to stay. Two years later, she made New Orleans her home.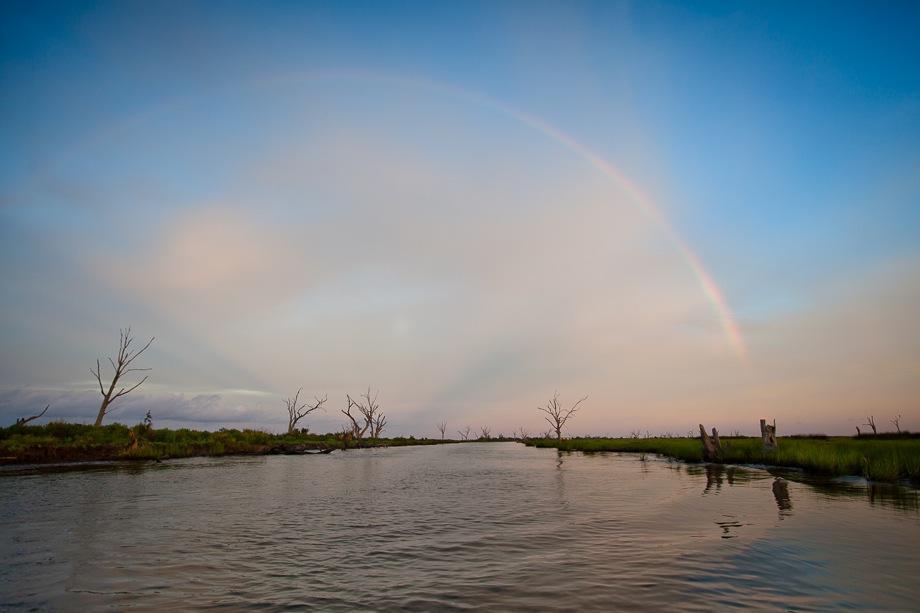 "The single most defining thing about this area is the breathtaking landscape—the flat horizon where water and sky meet is full of drama," Dermansky wrote. "Time seems to stand still and one can just watch the sky change. You can sense the power of the water." Those magnetic elements are ever-present in her photographs, which quietly and powerfully survey the moody, often stark landscape, and force viewers to scan the wide-open, empty horizon for some semblance of hope—even as it is threatened to be lost forever by coastal erosion. 
So while the images may seem calm and peaceful at first, don't be fooled by the scenic blue skies. There's definitely more to Dermansky's work than just a pretty photograph. "I hunt for archetypes in the landscape and find hints of the apocalypse in the world around me while juxtaposing the mundane with the extraordinary," she admits.  
Some prefer to get lost in fairy tales and fantastical stories; Dermansky prefers to stay as grounded as possible. "Reality blows me away while fiction loses me as of late," she explained. "I like my photos to speak for themselves. I use photography in lieu of words to share stories."