For more than 25 years Jenny Okun has created multiperspective composite photographs. A prolific photographer, Okun "rejoiced" at the advent of digital photography, which liberated her from the tricky in-camera multiple exposures she took with her film cameras. Her new book, Dreamscapes: The Photographic Art of Jenny Okun, reveals subjects including nudes, architecture, and the solar system that Okun has dissected and reinterpreted, usually by combining six images.
"[The book] has some odd things," Okun said in a Skype interview from her London studio. "Like the planets. My daughter [Lizzi] wants to be an astronaut so I downloaded NASA images and tried to make space look really cozy." (Lizzi is completing a master's in space science.)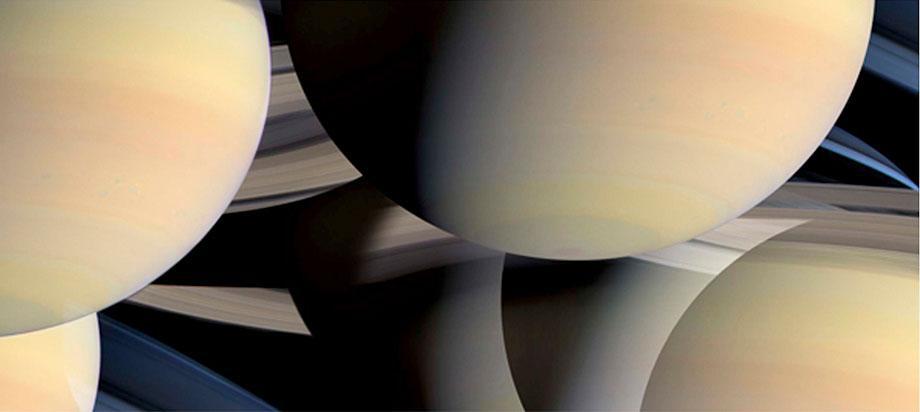 It isn't the first time Okun has been influenced by her family.
Okun and her husband, British writer Richard Sparks, will head home to Los Angeles for the L.A. Opera's Dulce Rosa, which Sparks adapted from a story by Isabel Allende. The company commissioned Lee Holdridge to write the score and Okun to provide 300 photographic projections.
The preparations for the project put Okun into some less than ideal situations.
In search of Allende's fictional setting, Okun crisscrossed Latin America, from the rain forests of Costa Rica to the dangerous docks of Lima, Peru, where she had to grab shots through a car window because the cabdriver refused to stop.

Some of Okun's most intriguing work are her nudes: sometimes shot in a straightforward manner, other times created with a more mysterious, somewhat camouflaged method.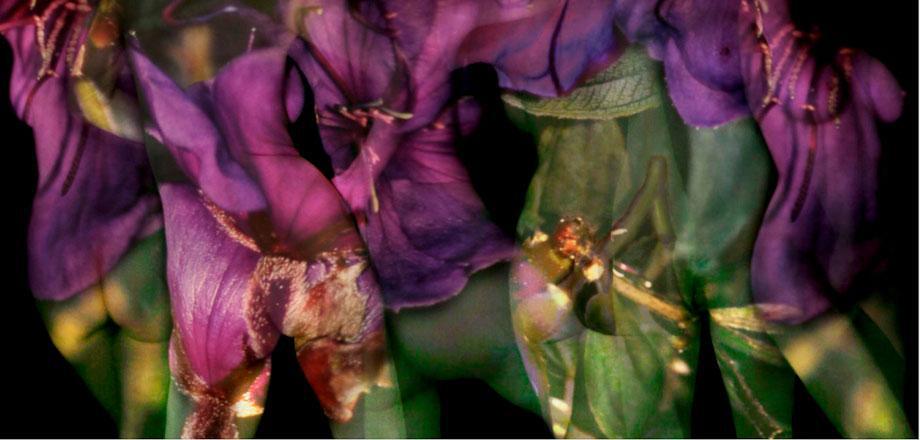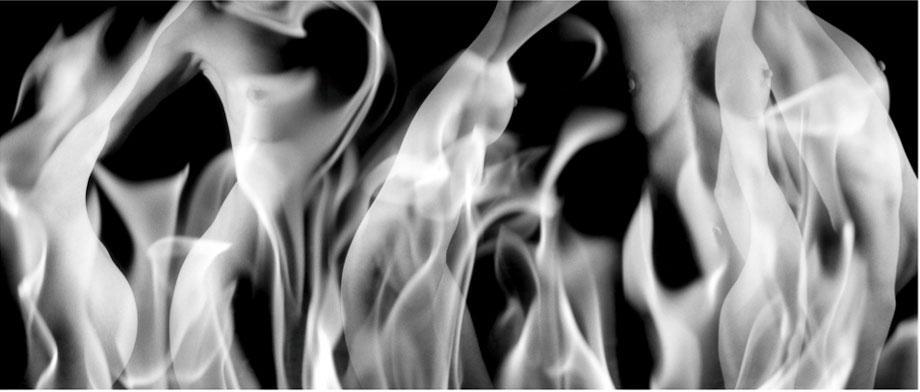 When Okun decided to do nudes, she got a little help from her friends: "My poor dinner guests!" she explains. "I'd get them drunk and ask to photograph them. It's surprising in Hollywood how many people will take their clothes off. I projected images on them so it looks round."
For Fairy Lights, Okun took a more direct approach, asking a friend: "Would you mind if we went outside and I wrapped Christmas tree lights around you and took some photographs?"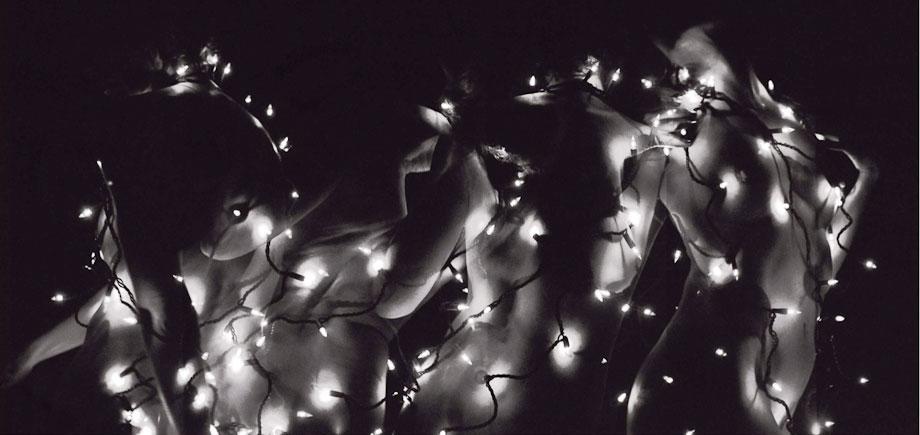 Okun's next assignment involves straight photography—no nudes, no Photoshop. She was selected to photograph Obama's inauguration for the official 2013 inauguration book.