Ilona Szwarc's initial contact with the American Girl doll happened during a period of shooting street photography. Intrigued by the seemingly endless parade of real-life girls and their versions of a "mini-me," Szwarc approached the girls and their parents to see if she could document them.
American Girl dolls have been a perennially popular toy for nearly three decades, and the franchise includes several styles of doll, flagship stores, and even a magazine. An 18-inch doll runs around $100, which doesn't include all the outfit changes and a multitude of accessories. Some of the dolls focus on American history, but Szwarc focused on the more popular "contemporary" versions.
Szwarc quickly realized casual portraiture wasn't the best avenue for the project. "It didn't feel right, and I realized that going to their homes would add another dimension to the project," Szwarc explained via email. "I started posting announcements on American Girl doll fan pages and Facebook that I am looking for girls who own those dolls and would like to be photographed, and that's basically how I found most of my models."
Szwarc calls the project "American Girls,"and for more than two years she has worked on it, traveling across the country and photographing roughly 100 girls.
Szwarc was raised in Warsaw, Poland, but traveled frequently to the United States with her father and also to visit her brothers who were studying in Texas and Florida. She enjoyed her trips abroad and decided to spend her senior year of high school in Canadian, Texas.
"Those experiences were very influential to me and my decision to become a photographer," explained Szwarc. "When I was born, Poland was still under communist regime, and during my early childhood it was going through the transition of the political system. Every time I traveled abroad I was like Alice in Wonderland."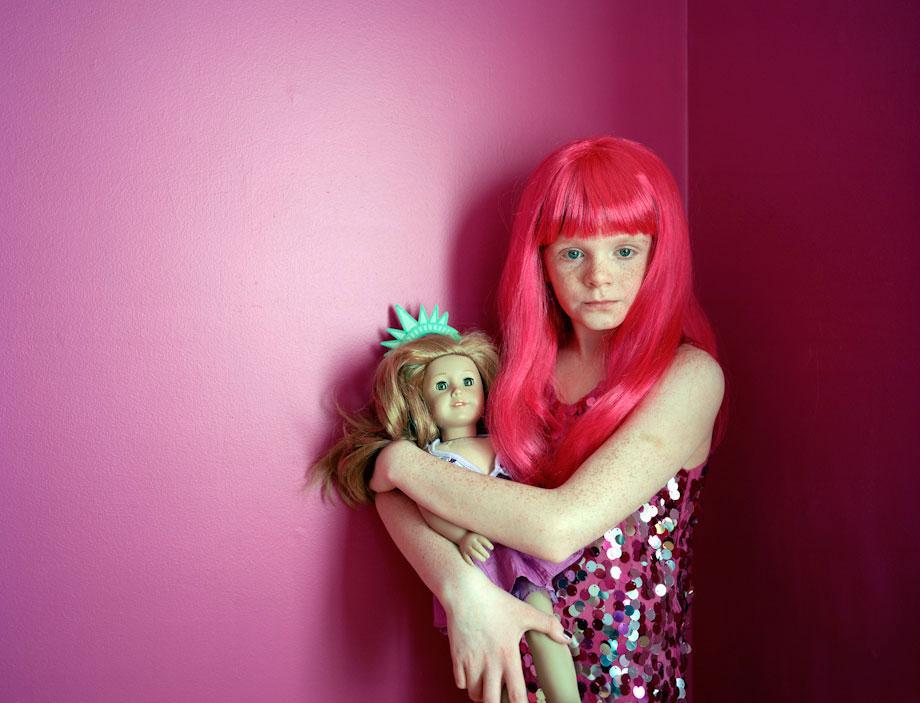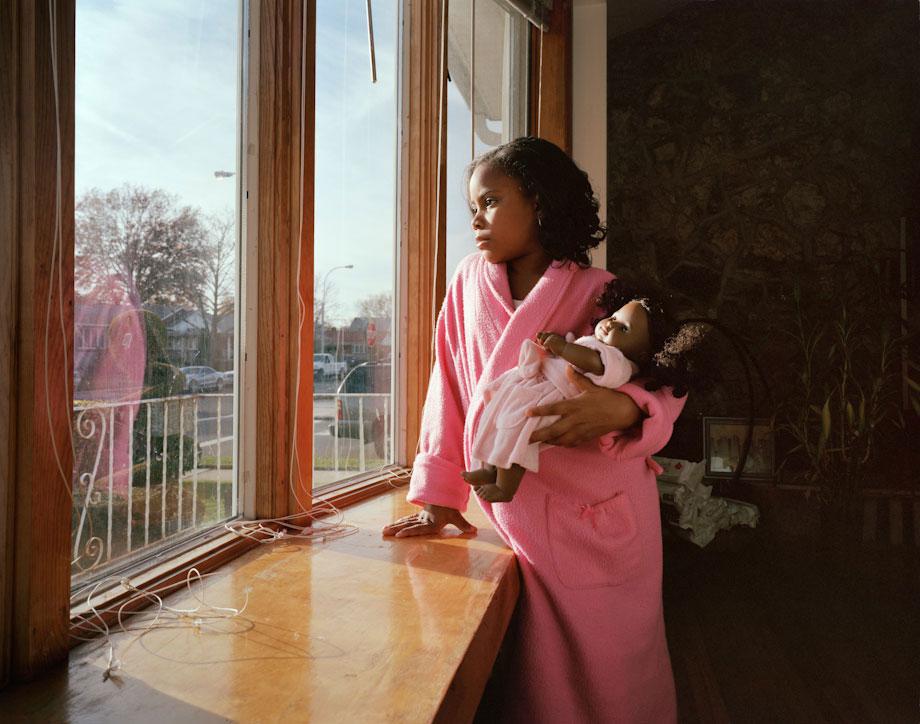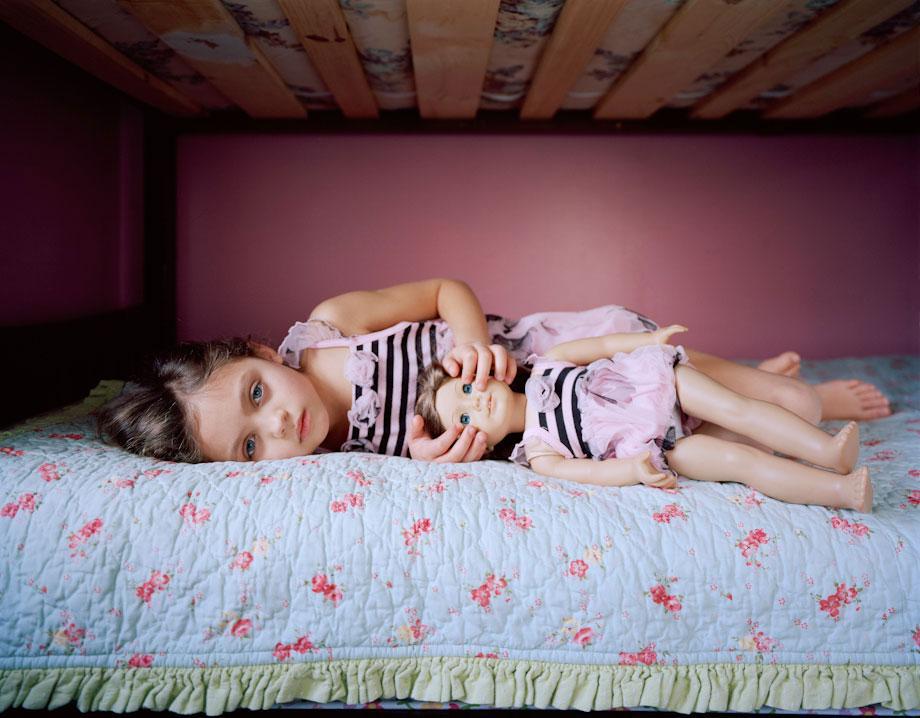 "Traveling to America when I was young, I always wondered what it would be like to grow up here," continued Szwarc. "Once I moved to New York as an adult, I wanted to revisit those feelings I had back then, and the American Girl doll phenomenon seemed like the right platform to reconnect with those experiences."
 "I've noticed that girls do not really care as much about the books and stories that come with the dolls," wrote Szwarc. "They are much more interested in clothes and accessories, so the educational message functions as a marketing tool for parents rather than as an inspiration for girls to learn."
 "What I observed is that it's a certain 'must-have' at some point in a girl's life, and if you don't have one, or can't afford one, you're better off at least getting a fake one," wrote Szwarc.
"I see American Girl dolls more as an extension on the idea of celebrity dolls. Typically, celebrities have dolls made after their likeness—American Girl dolls offer a democratization of this idea: Now every girl can have a mini-me doll."
Szwarc sees her role as a photographer as one that can look into the meaning of the roles created by the dolls. "Dolls are sculptural representations of people and they carry a set of currently accepted cultural values, which is why it is important to study them," she wrote.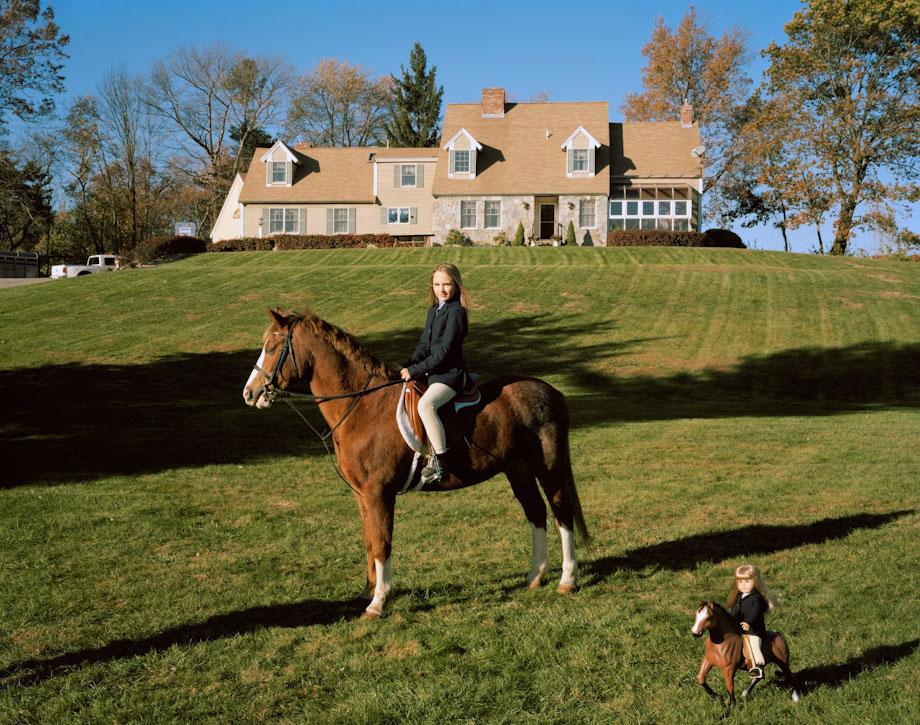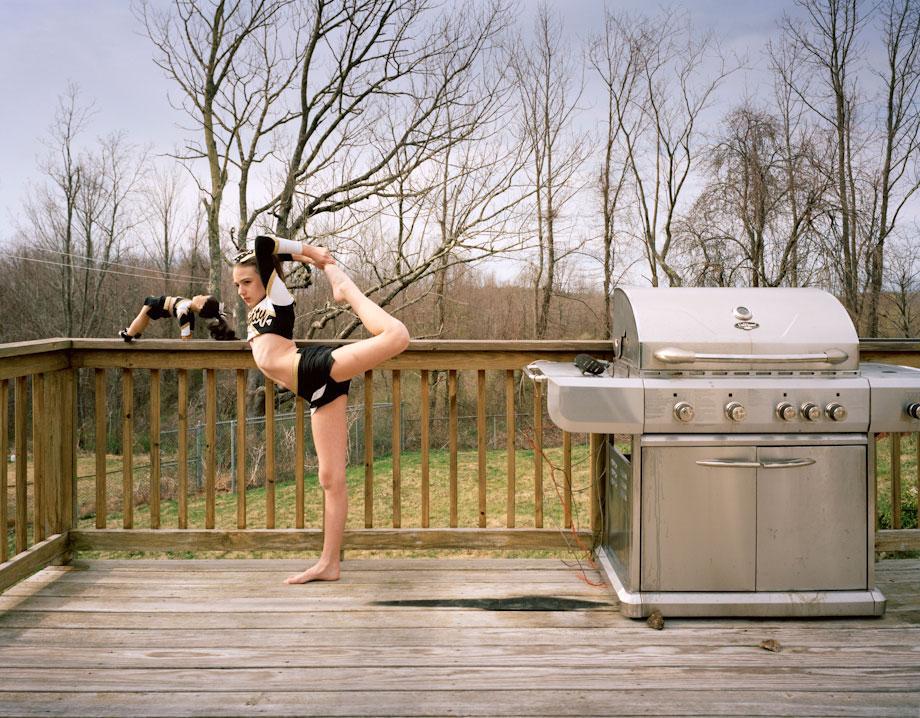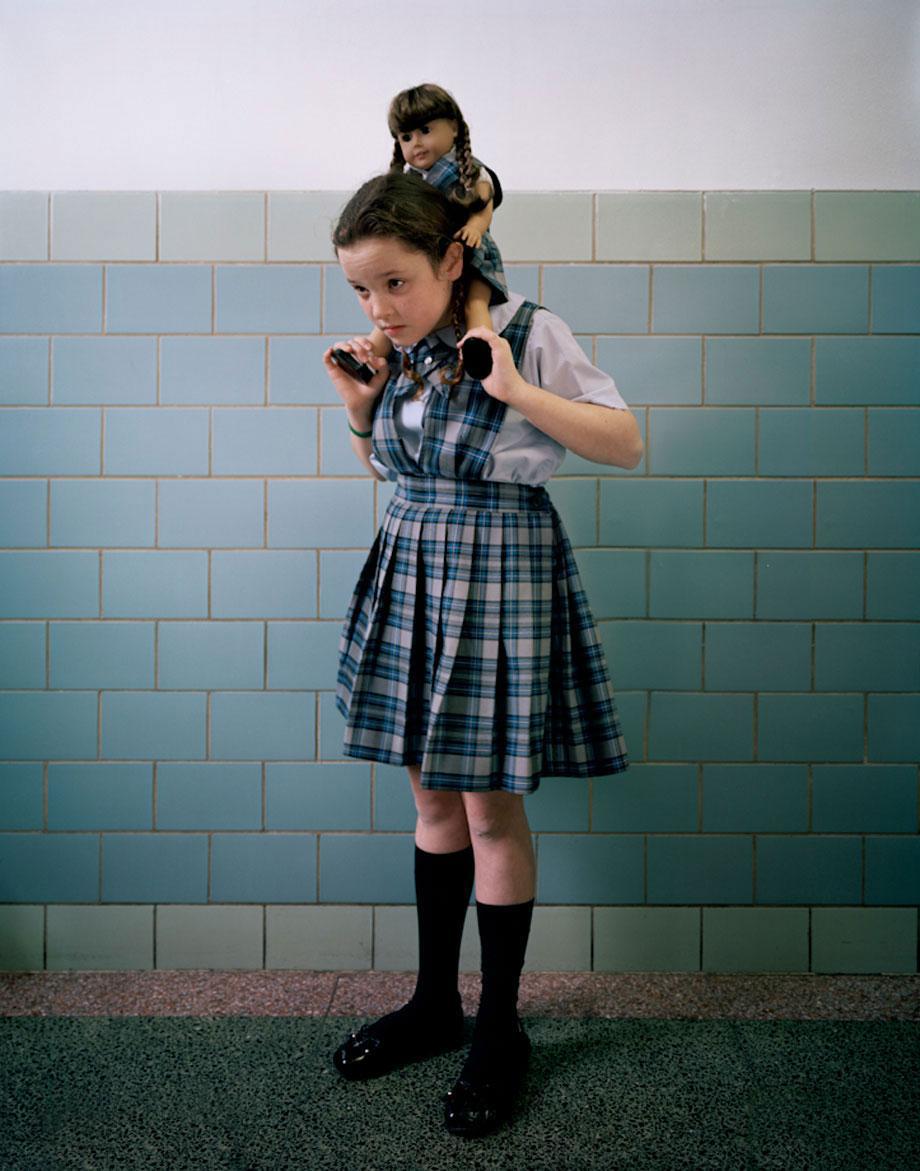 Overall, Szwarc found the project enjoyable to work on, especially getting to know her subjects.
"The girls who posed for me were all very excited to work on the project," said Szwarc. "They opened up for me, shared their lives, and told me their stories as well as their thoughts about the dolls."
The one question Szwarc is repeatedly asked is why her subjects aren't smiling. She said that was intentional.
"I wanted to approach the subject from a different perspective and create meaningful portraits of the girls, so I chose to portray them without the typical smile," explained Szwarc. "The fact that this question has been asked so many times makes me think that it is some sort of a taboo to portray American children without a smile."
Szwarc is currently working on a new project that examines real-life American-girl culture from a male archetypal perspective, called "Rodeo Girls."