It all started when the Laboile family decided to dig a natural pond pool in their garden. French photographer and sculptor Alain Laboile saw his children's image in the water and realized he could create a new world—a world of dreamlike fantasy and games—on the other side. His phantasmagorical series, "Réflexions autour du bassin" (Reflections around the pond), depicts small scenes enacted by his children. Or rather, the image of those scenes reflected in the pool.
"The first photo I took was rather banal," Laboile communicated in an email. "But what struck me was the absence of background—the background is replaced by the sky. As a result, the most insignificant scene takes on a new dimension."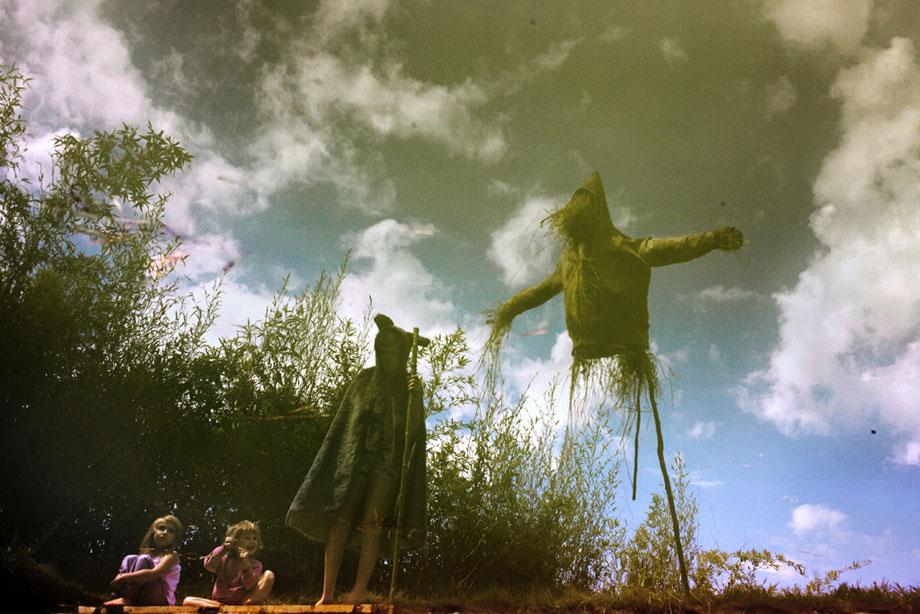 Laboile started snapping pictures in 2004, after buying a camera to photograph his work as a sculptor. Since then, his children—four girls and two boys, ages 4 to 18—have become his inspiration.
While most of his other images focus on capturing spontaneous childhood moments, "Réflexions" involves an intense staging effort—one that the whole Laboile clan participates in. Both playwright and director, the father imagines small sketches before taking the photos. The series evokes myths and iconic works of art, like Salvador Dalí's watch, the story of William Tell, or the legend of Icarus. Some commenters have occasionally seen a similarity with Tim Burton's gothic universe.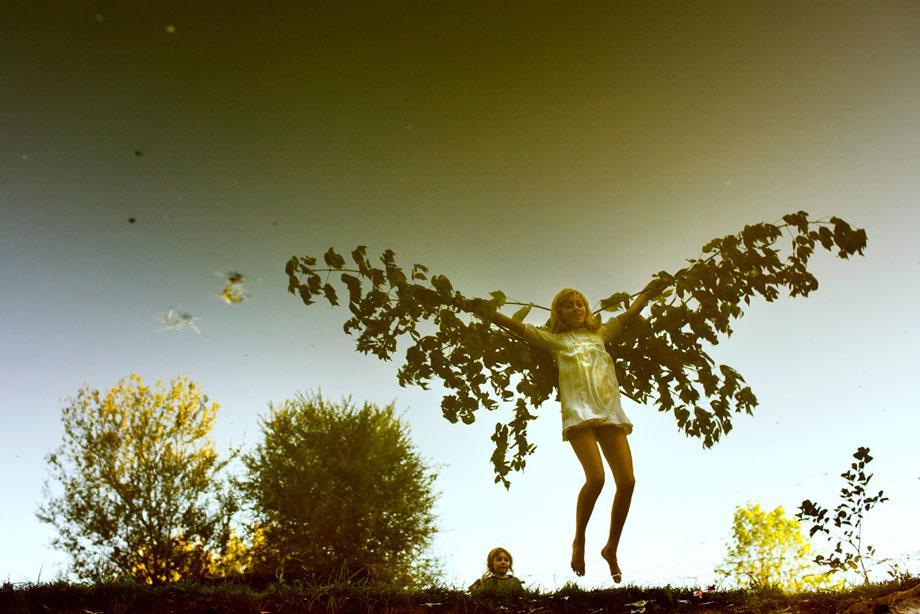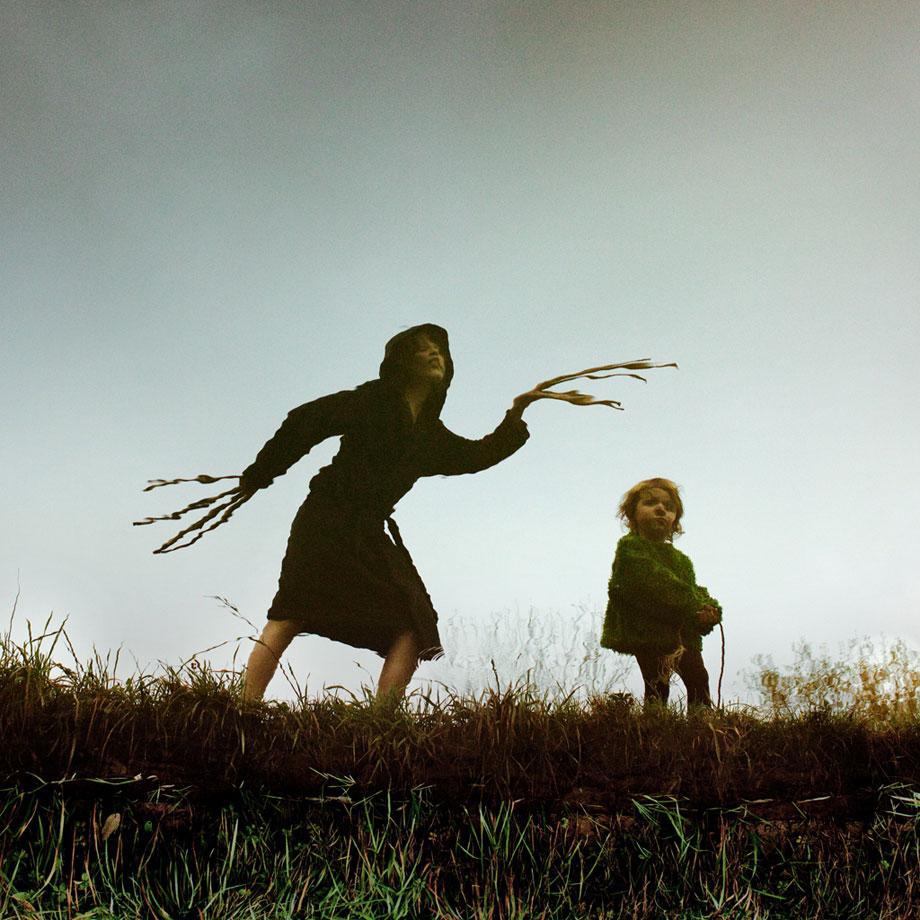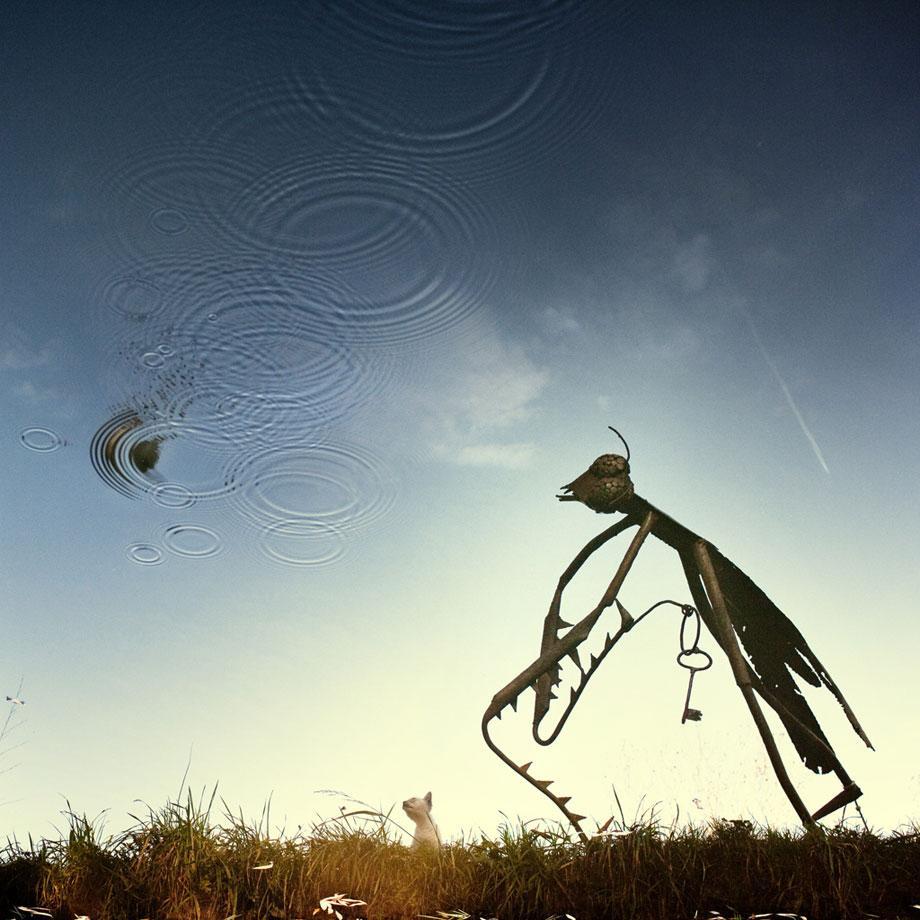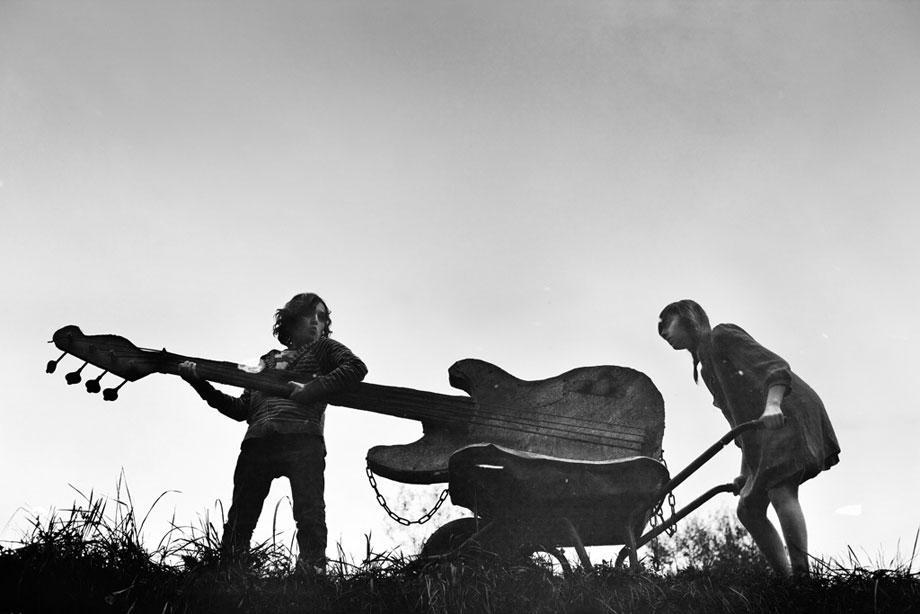 Still, Laboile says, the props his models use are "pretty much anything that was lying around at the time": objects that he works with as a sculptor or even floating debris. The ripple of the water then enhances the oneiric feel of each scene in a unique way.
In front of their father's lens, Laboile's children become the main characters of their own fantasized universe. But the young actors don't care much for the photos themselves. "Putting those small sketches together is a little like theater, and I think that's what they like," Laboile wrote.
Not to worry, though. Judging from the choir of comments greeting Laboile's Flickr account, it does look like the proud father has found his audience.