Behold is Slate's brand-new photo blog. Like us on Facebook, and follow us on Twitter @beholdphotos and Tumblr. Learn what this space is all about here. (This entry contains nudity.)


There exist countless photos of adults re-creating childhood pictures around the Web. But Helsinki-based photographer Wilma Hurskainen turned the trend into an obsession. In her Growth series, she enrolled her three sisters and occasionally her parents to re-enact dozens of photos from their childhood—a two-year process that involved traveling around their native country, Finland, as well as to Sweden.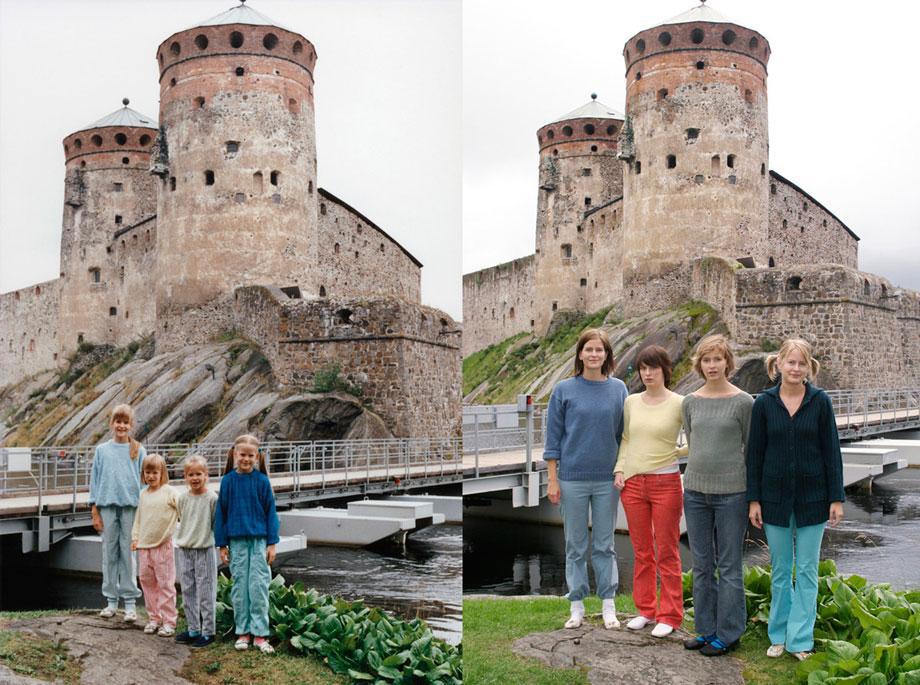 The project started off as a joke. The Hurskainen sisters thought it would be "hilarious (and/or scary)" to pose as their younger selves.

But once they got started, Wilma didn't want to stop. She asked her siblings, who all were studying in different cities at the time, to meet up in various spots where their dad had photographed when they were little. She became increasingly aware of details such as outfit choices or lights. And, soon enough, the series turned into her final graduation project from the Aalto University of Art.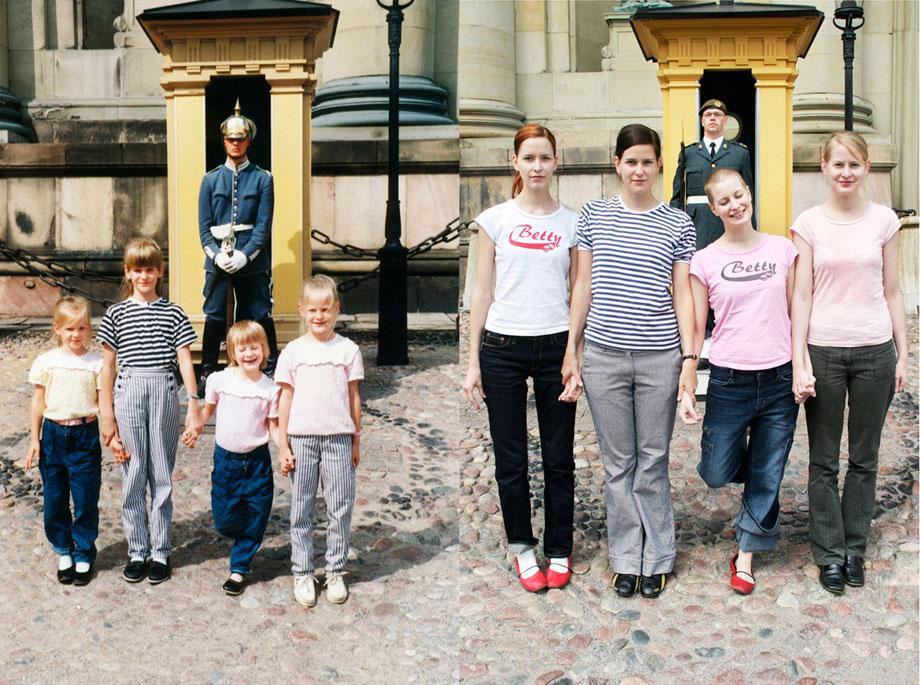 By artificially re-creating the family nest, Hurskainen physically brought her family members together. "At some point, we would only ever see each other for these photo sessions, and it was difficult to motivate my sisters to do these crazy trips and explain why it was so important for me to do this," she says.


Yet the result achieves something more than just a silly counterpoint to Hurskainens' old family portraits. Some of the photos pay tribute to family members who are no longer in the picture, like Hurskainen's grandfather.

Though her sisters have sworn off ever posing for her again, Hurskainen says she would like to repeat the experiment in 10 years. Here's hoping she persuades her models.