Behold is Slate's brand-new photo blog. Like us on Facebook, and follow us on Twitter @beholdphotos and Tumblr. Learn what this space is all about here.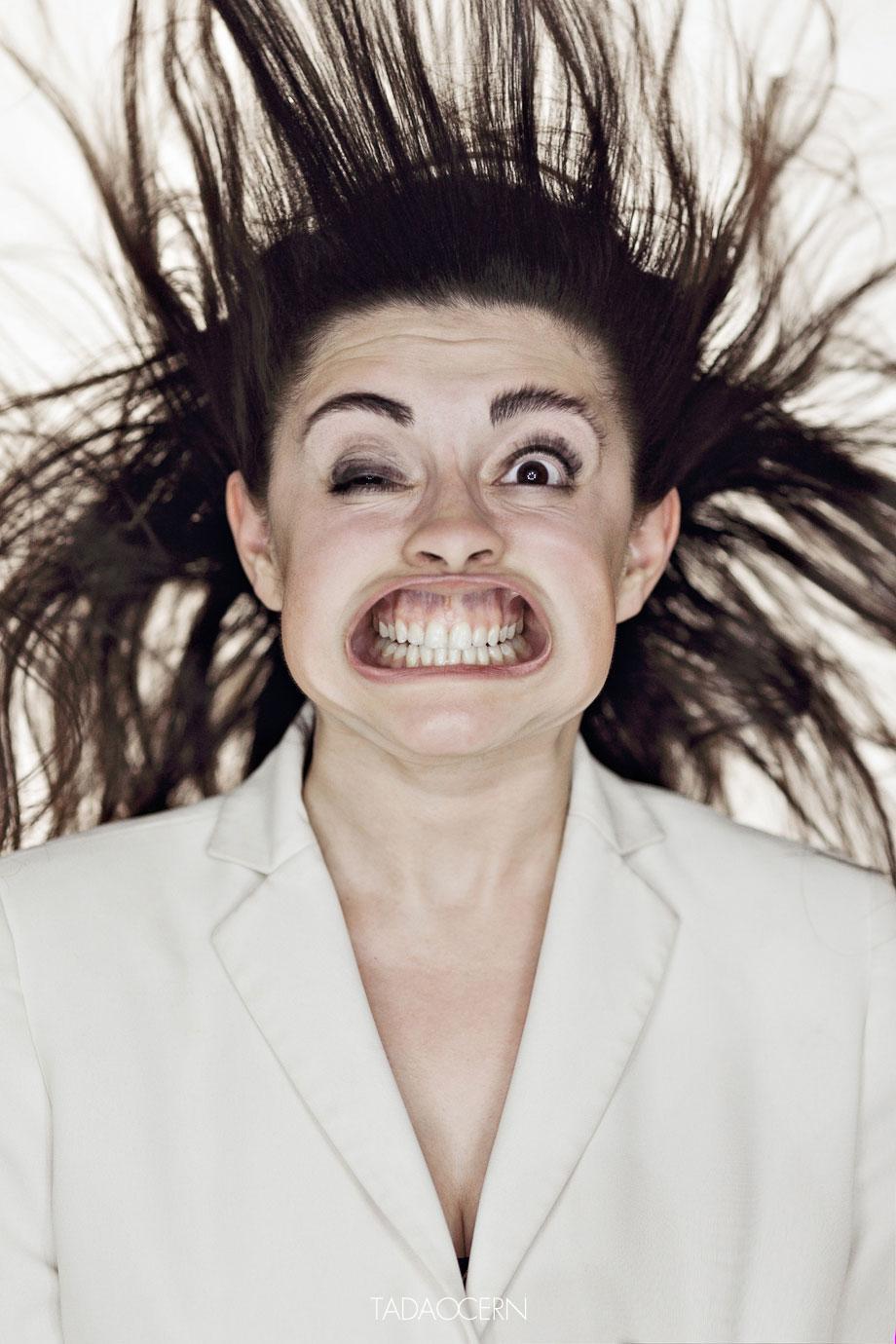 Tadao Cern is a 29-year-old Lithuanian photographer who over email comes across as a lighthearted guy. Hardly surprising for the photographer who created a whimsical and goofy series titled Blow Job.
Cern started out as an architect but a couple of years ago had a change of heart and wanted to try something new.
"That 'something new' turned out to be wedding photography," Cern said.  "A year later I opened my own studio in Vilnius and today I definitely know that not being afraid to change something in your life really pays off!"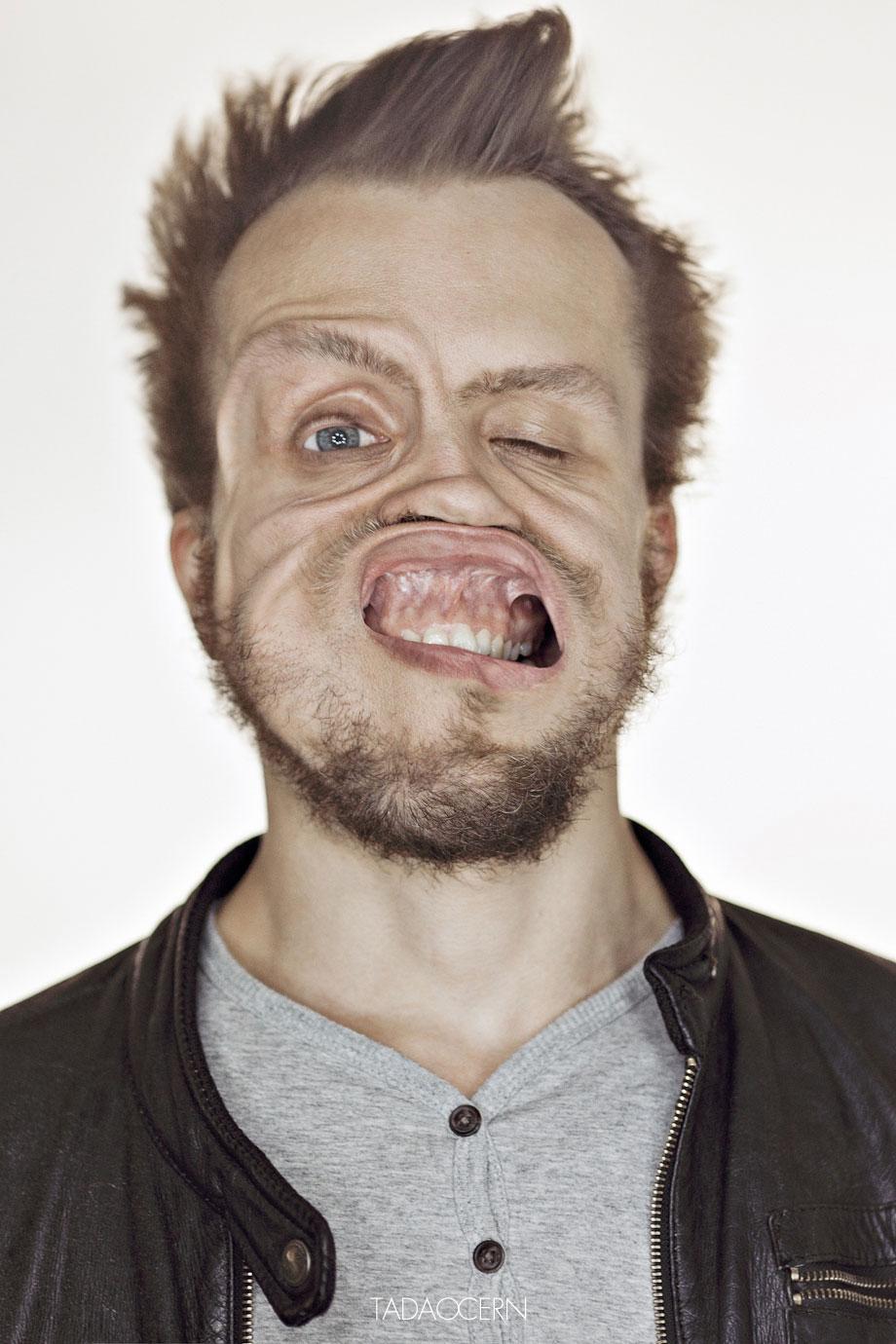 The idea for Blow Job came during an open studio event in his hometown of Vilnius, the capital of Lithuania. Cern decided he wanted to do something "entertaining, that would make people laugh and in which everyone could participate." The idea to blow wind into people's faces popped into Cern's head. He made a special light source to create a clean background for the images and then had an assistant turn on a wind machine while Cern took the pictures.
And not just any wind machine. The effect was the equivalent of sticking your head out a car window traveling at 186 mph (300 kph). To avoid injury, participants had to take a breath and hold it for a few seconds while the picture was being taken.
While shooting, Cern noticed people recording the event on smartphones, and after posting a few pictures on Facebook, Cern quickly realized he had a viral project.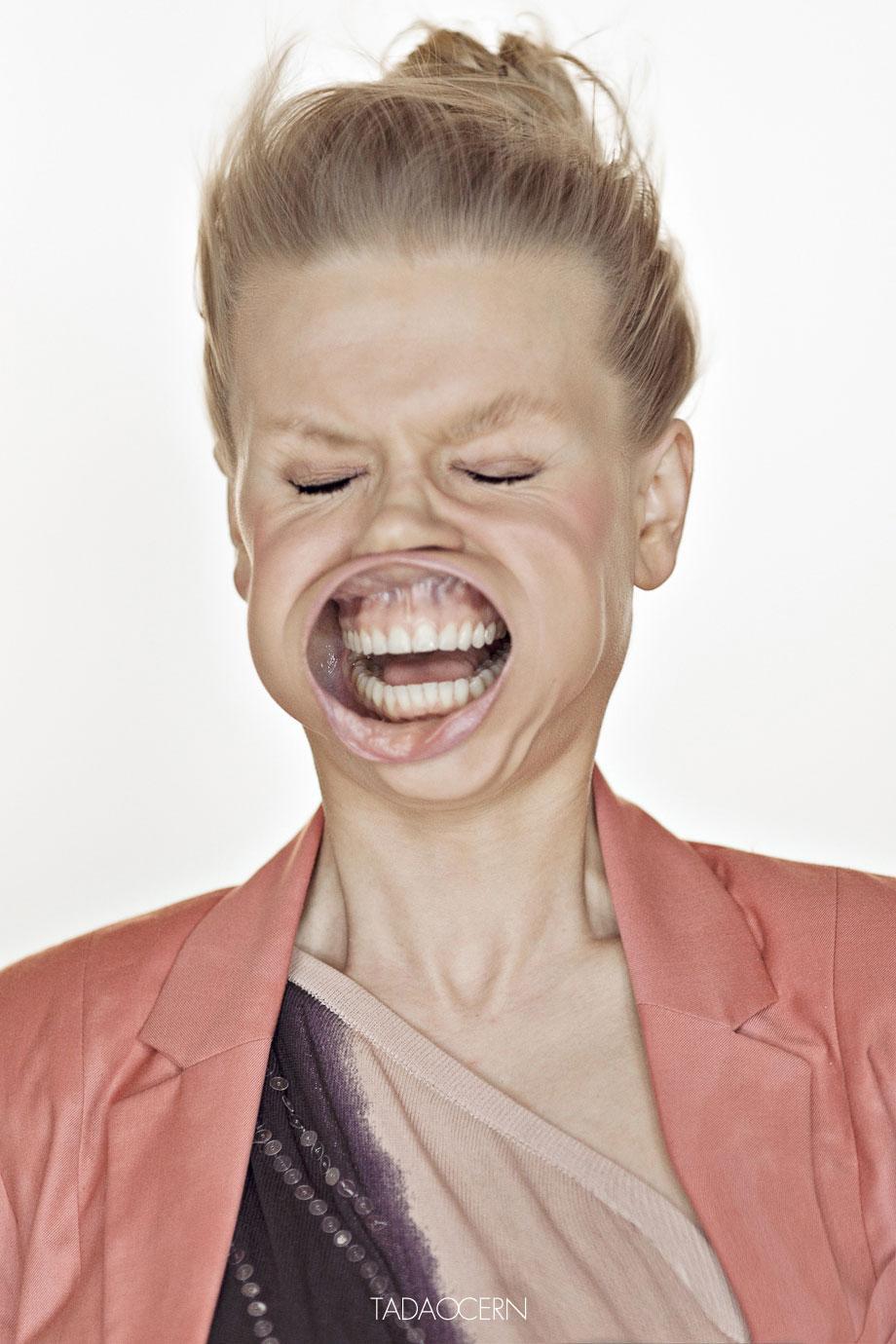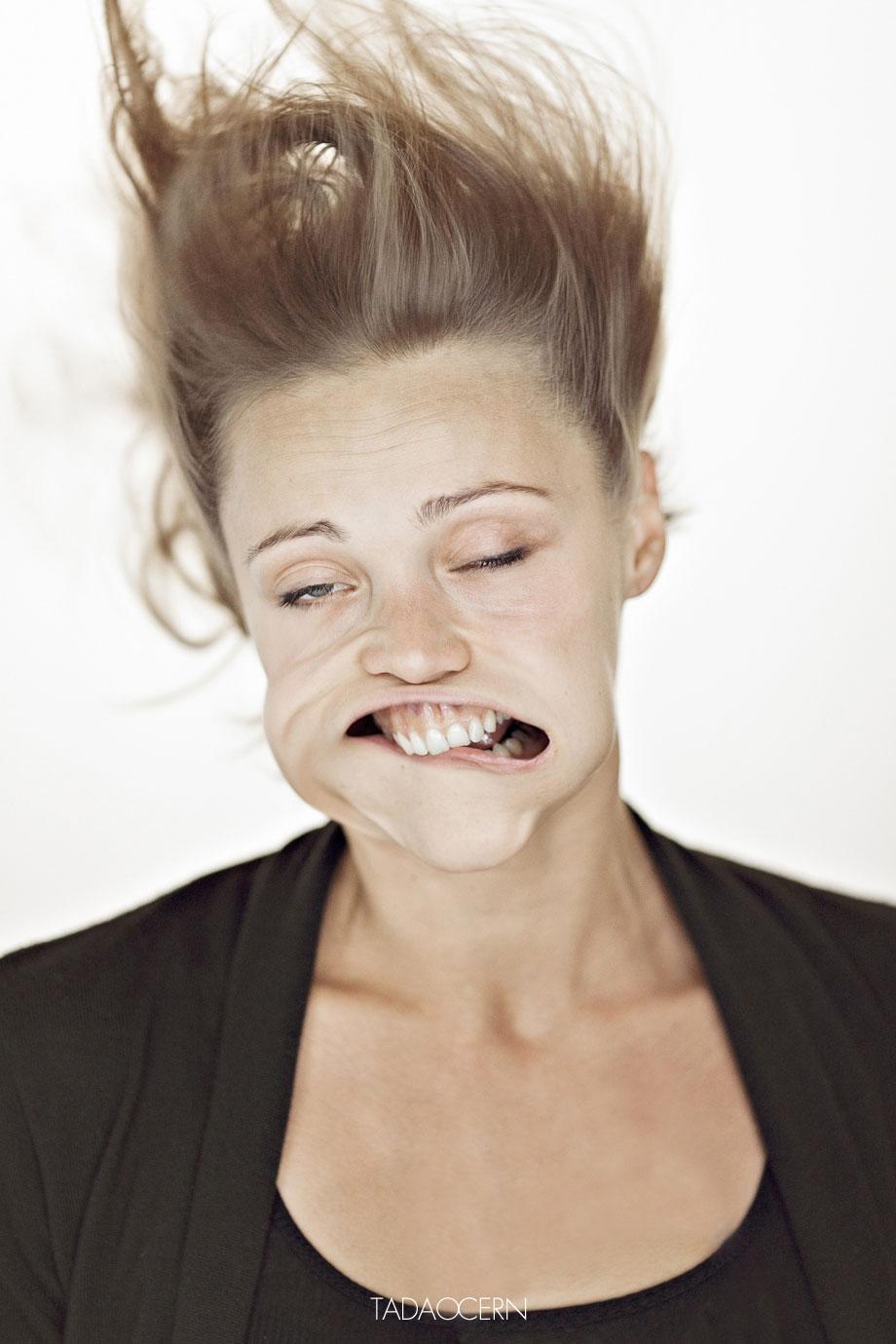 "I guess the project became such a hit because of its aesthetic … they are bright and make you laugh not because they look funny but also because people in these pictures look like they are laughing, too," he wrote. "To be honest—I didn't expect it to be that big. It had to be a one-day thing that I could get better known in Vilnius or Lithuania but it happened the opposite way—I've gotten much more attention from all over the world than from my country."
And what's next for Cern? He's taking it day by day, living in the moment and trying not to worry too much about future plans, although he hints his next project will have something to do "with human eating habits, because this theme is very important to me and there are some things to be said. [The] Blow Job series was meant to give some good laughter to the viewers and participants. It turned out to be more than I expected and that is exactly why I like what I do today—everyday is full of pleasant surprises."