It's easy to imagine these photos of Earth hanging in a modern art exhibition. Taken via satellite, these images are part of a series called Earth As Art from the U.S. Geological Survey and offer "fresh and inspiring glimpses of different parts of our planet's complex surface." They are deserts, islands, vineyards, and river deltas, rich with vibrant and unexpected colors that bring to light the weird shapes and uncanny patterns that make up Earth's landscapes. 
The Rub' al-Khali desert, featured below, is the largest area of continuous sand in the world, reaching across Oman, Yemen, and the United Arab Emirates. Its sand sheets, salt flats, and sand dunes are to this day largely uninhabited and unexplored.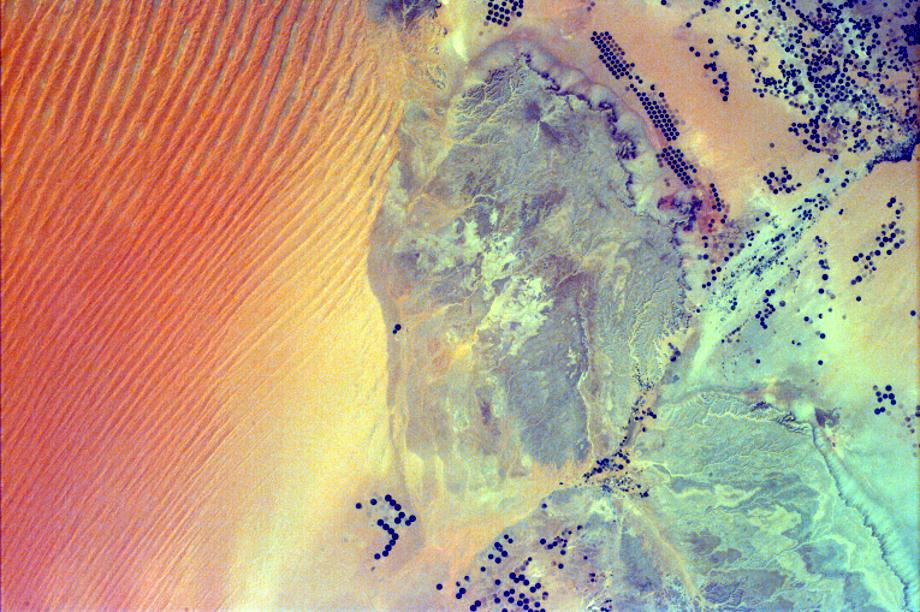 Though the images were created for their aesthetic qualities, and not expressly for scientific purposes, they are still useful to scientists across different fields to map and monitor changes through time, especially in places with highly dynamic conditions.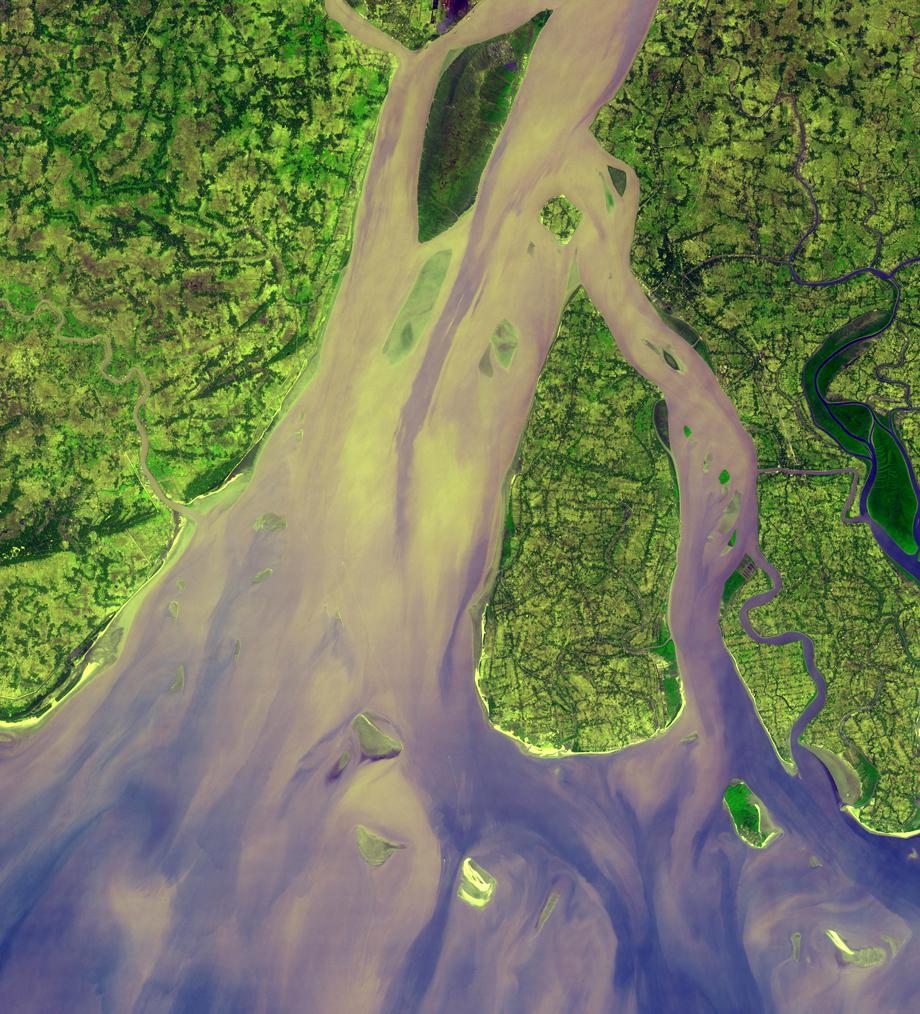 Many of the images are false-color composites, and according to the U.S. Geological Survey are "made using infrared, red, and blue wavelengths to bring out details" and accentuate contrasts in altitude, density, or composition. Climatologists, geologists, or biologists may use these to monitor thermal pollution, active volcanoes, and glacial advances and retreats. They can also determine cloud morphology, identify crop stress, and measure coral reef degradation.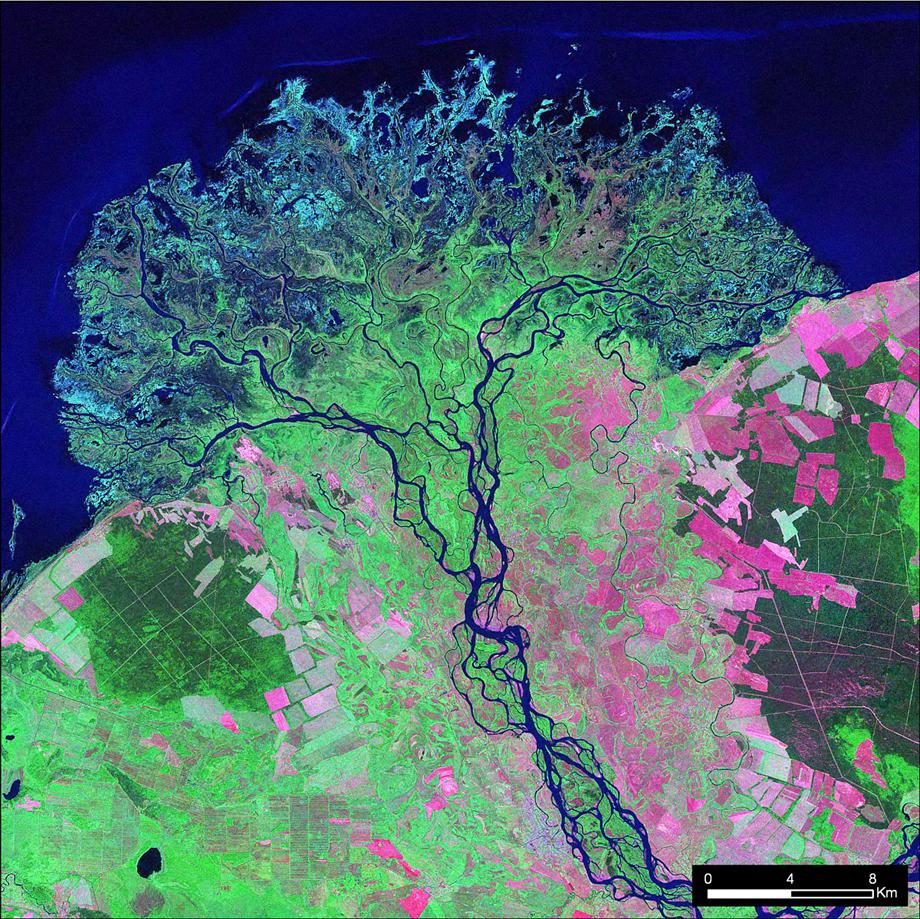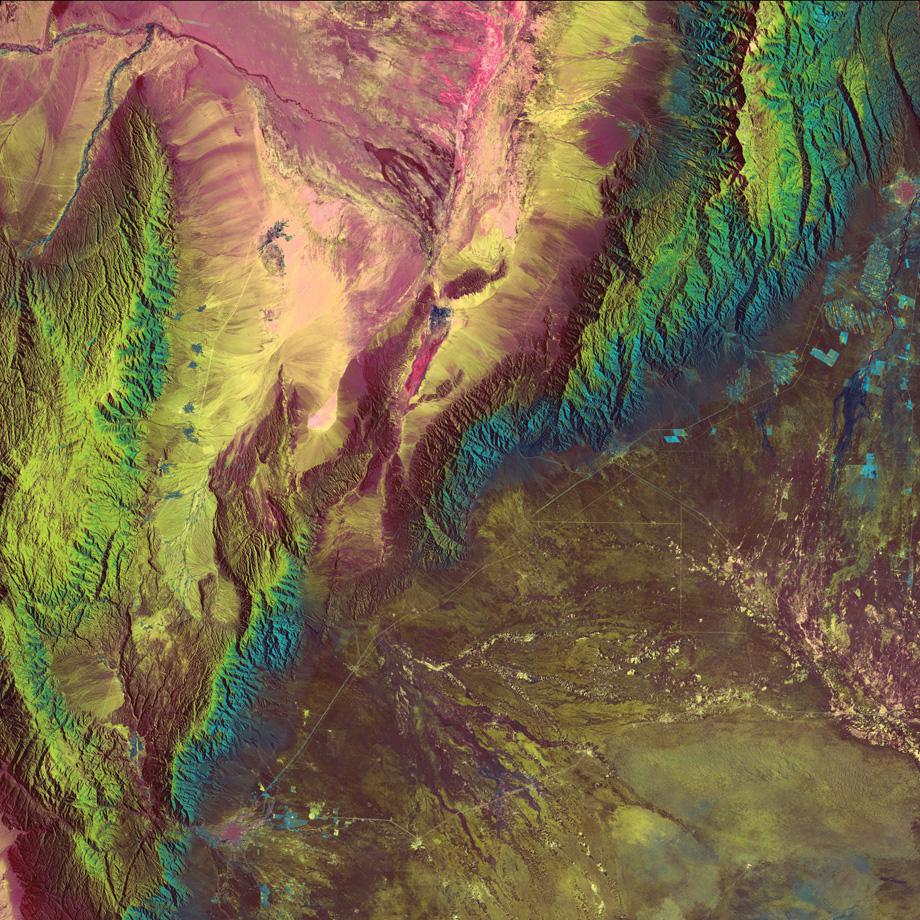 Worthy of Van Gogh treatment below, these phytoplankton surges in population happen when deep underwater currents transport nutrients to the surface where the sunlight can reach them, thus providing abundant nourishment to the microscopic bottom of the food chain.