Behold is Slate's brand-new photo blog. Like us on Facebook, and follow us on Twitter @beholdphotos and Tumblr. Learn what this space is all about here.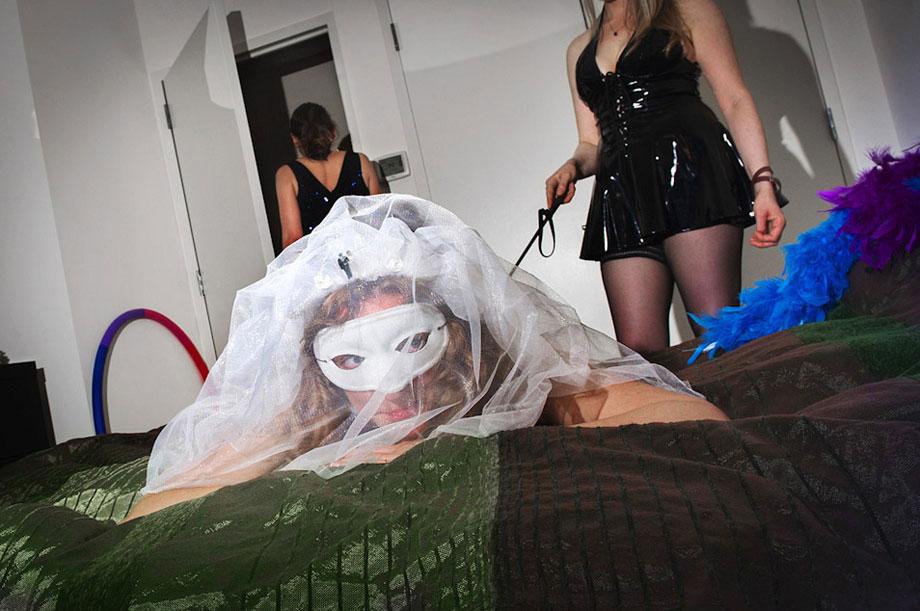 Dina Litovsky's background in social psychology isn't a prerequisite for shooting bachelorette parties—but it doesn't hurt.
"The primary theme throughout my work is public performances and interactions," Litovsky said. Her series, Bachelorette, is an ongoing look into the ritual for brides-to-be of whom Litovsky has shot around 20.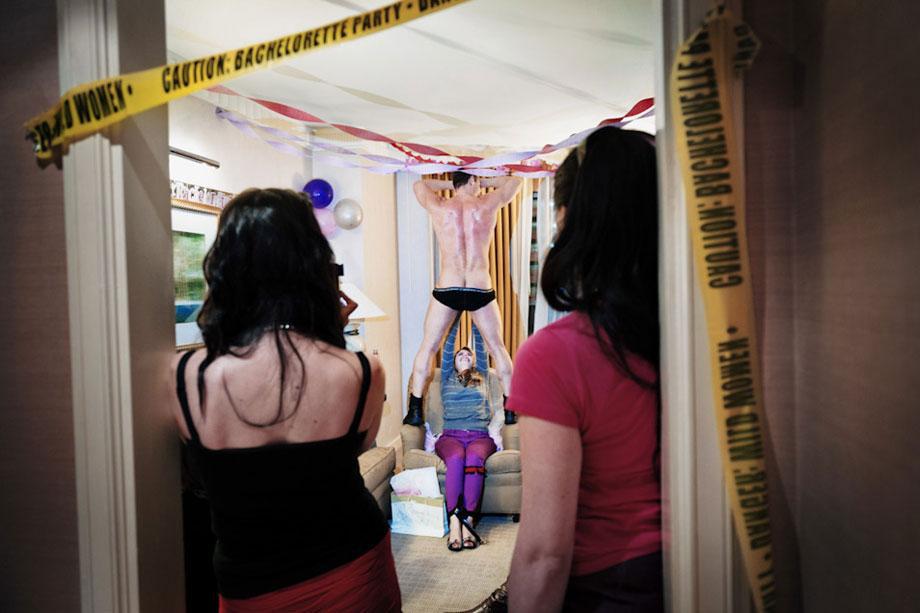 Litovsky went to her first bachelorette party in 2007, an event where "15 girls rented a hotel room, put on lingerie, and danced on a bed sprinkled with rose petals." It wasn't exactly the "what happens in Vegas stays in Vegas" rite of passage covered in the majority of Litovsky's work; her images typically include more adventurous and risqué activities.
"[Bachelorette parties] do follow a certain prescribed ritual," Litovsky said. "Individuality comes through in details more so than in the process. Penis straws or phallic necklace, fancy Meatpacking [District] bar or Atlantic City hotel room, limo or taxi. The essential of the bachelorette party is to get 'wild'… some may feel very comfortable with a private stripper while for others having a penis-shaped caked is the ultimate limit. But the overreaching idea is to push the boundaries, whatever they are."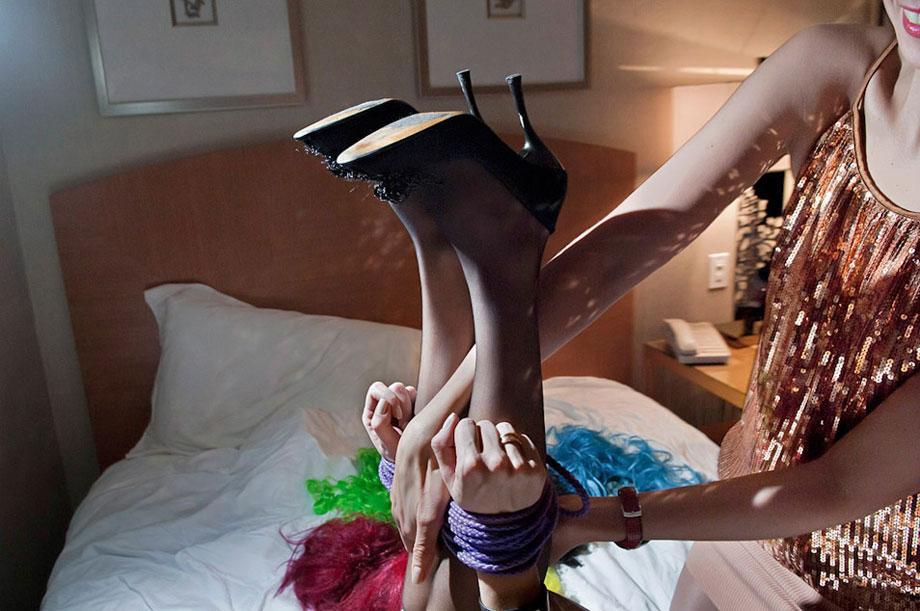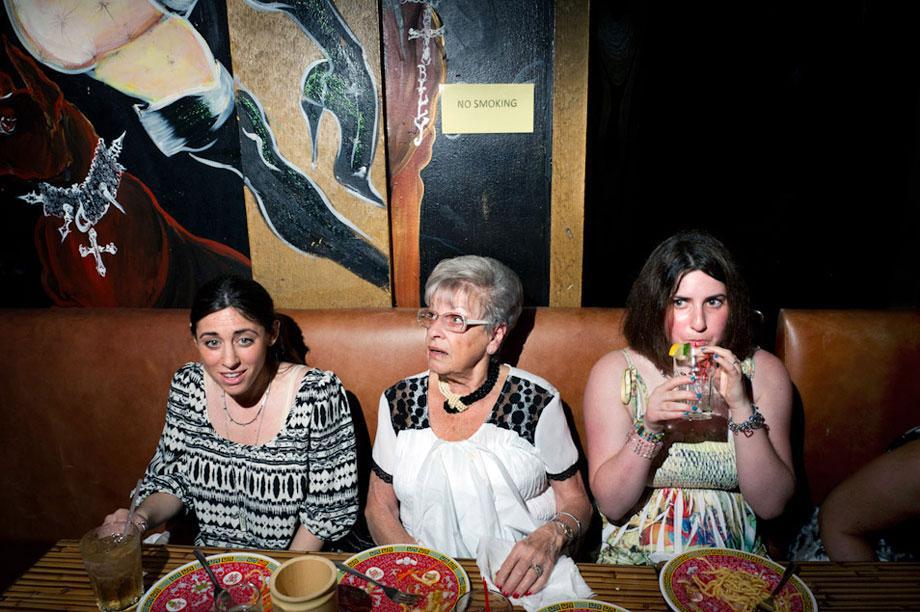 Bachelorette, as well as Litovsky's other work, including Untag This Photo, "explore self-representation of women in the digital age." The images have a voyeuristic quality, but Litovsky said that's more about what she photographs rather than how she shoots.
"I would think they are especially voyeuristic for the male population, as this is a glimpse of something that most men haven't witnessed before," Litovsky said. "But the process itself is very candid. When I do shoot my presence is definitely known; I use a flash and get right in the middle of the action. If I am asked to put the camera down or to avoid showing a face, I always respect that."
The series has received critical acclaim, including first place at the International Photography Awards in 2011 and third place at the recent FotoWeek DC. Untag This Photo will be on display this winter in Charlotte, N.C., at The Light Factory.