When most people go to museums, they visit to take in the art—not the people who are guarding it. But photographer Andy Freeberg became fascinated not with what the museums in Russia display, but who was displayed along with it. In his "Guardians" series, he captures the unexpected world of female Russian museum guards. Unlike their American counterparts, the Russian guards are not uniformed, they are seated, and almost all are older women. They in effect become part of the scenery itself.
Freeberg, whose series is currently on view at Cantor Arts Center at Stanford University, with another show opening Jan. 24, 2013 at Andrea Meislin Gallery in New York City, uses the museum guards as equals with the art they guard. The women's positioning, their clothing, the angles of their faces—all seem almost set-up in the images.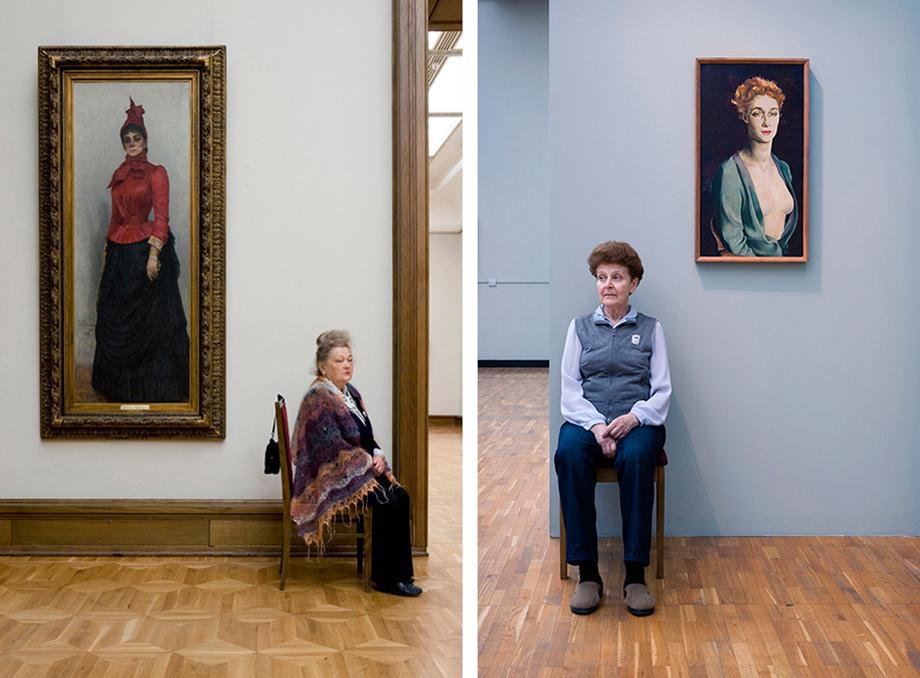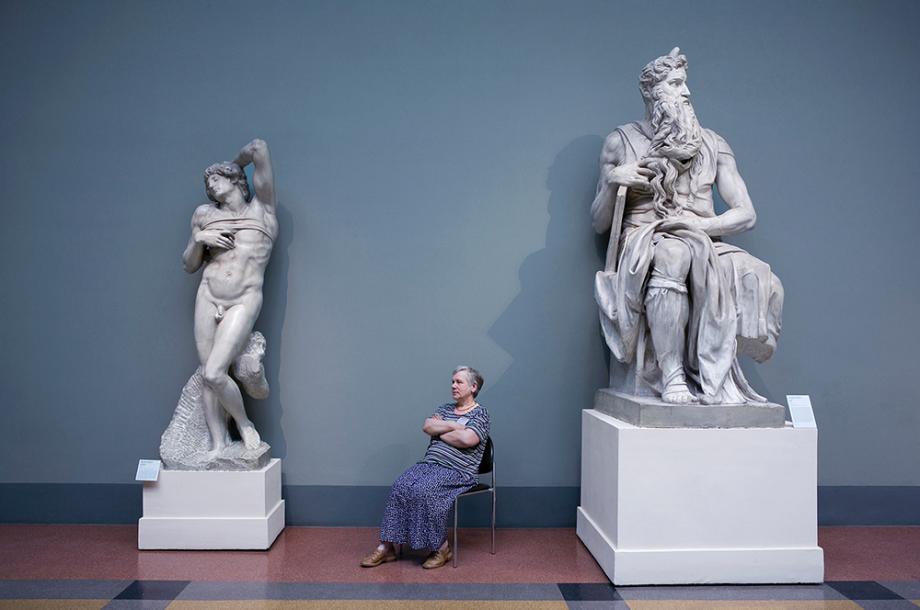 Over a one-year period from 2008 to 2009, Freeberg took three trips to work on this project after first noticing the guards at the Hermitage Museum in St. Petersburg, Russia. He learned it is a tradition for museum guards to be older women, many of whom are retired professionals. Freeberg interviewed some of the guards (with the help of a translator), including a former dentist, an economist, and an archivist. He found that they take pride in their work and the art they guard.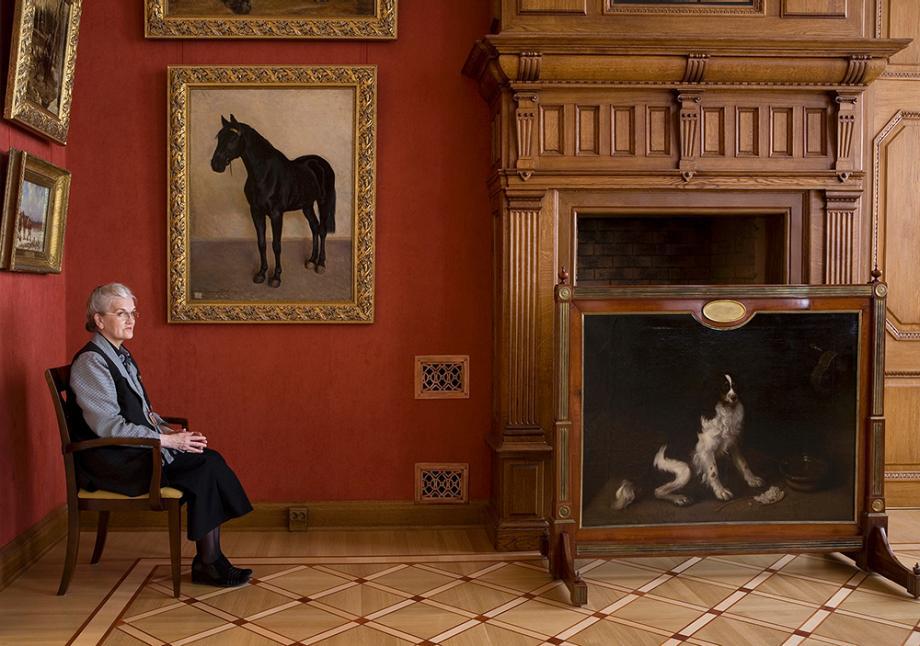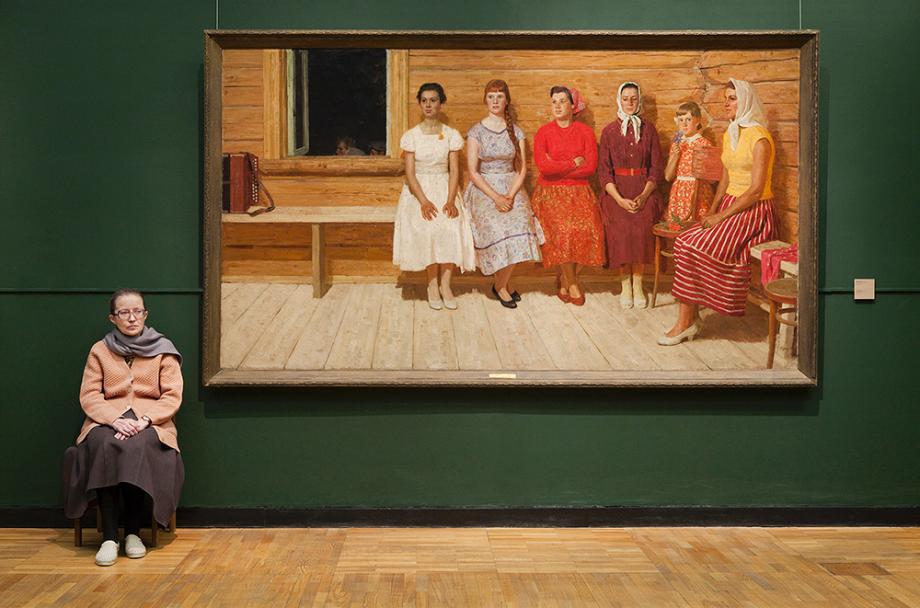 In his project statement he says, "A woman in Moscow's State Tretyakov Gallery said she often returns there on her day off to sit in front of a painting that reminds her of her childhood home. Another guard travels three hours each day to work, since at home she would just sit on her porch and complain about her illnesses, 'as old women do.' She would rather be at the museum enjoying the people watching, surrounded by the history of her country."
About his projects in general which focus on the art world and the people in it, Freeberg said:
"I was fascinated by how these women made the museum experience richer and more interesting. You can make up stories about their connection to the art they were sitting by. That is also what continues to hold my interest in the gallery world—how people interact and choose the art that surrounds them. It seems to be a universal human trait."