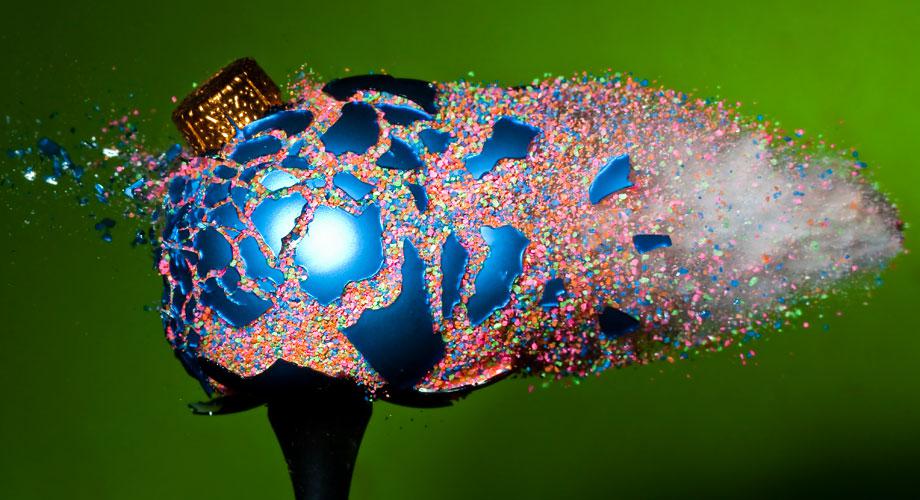 Don't get bent out of shape about photographer Alan Sailer's series titled War on Christmas.
"At one point I realized that I was destroying a lot of Christmas-themed crap, so the term 'War on Christmas' popped up," Sailer explained via email.
To say that Sailer is a no-nonsense kind of guy would be an understatement. His colorful images of items being blown to pieces have circulated around the world, landing the photographer's work in dozens of magazines, in several books, and on hundreds of websites—all without any promotion on Sailer's part.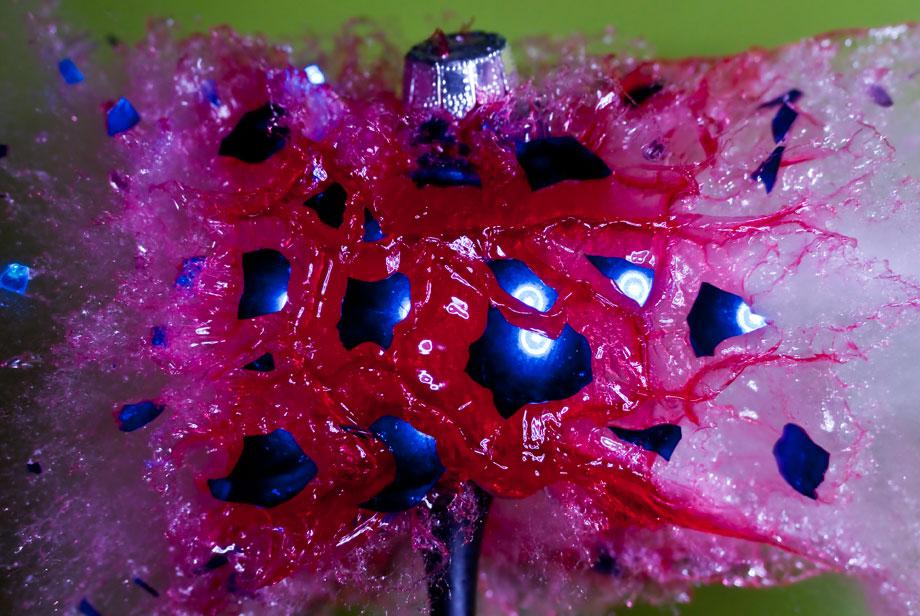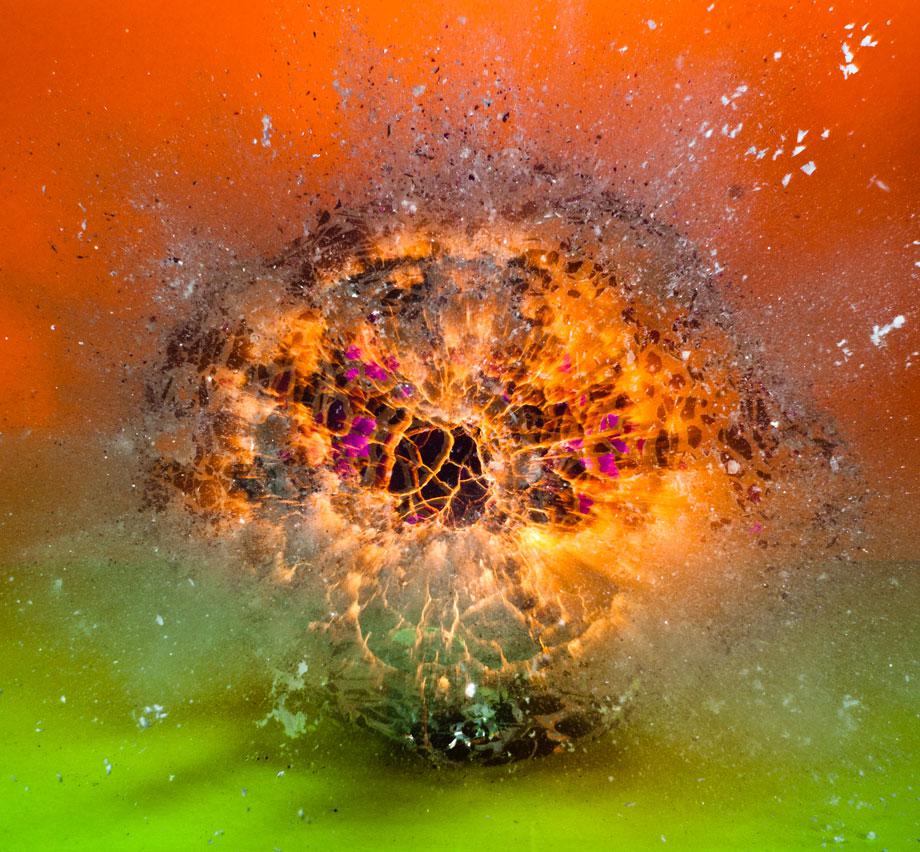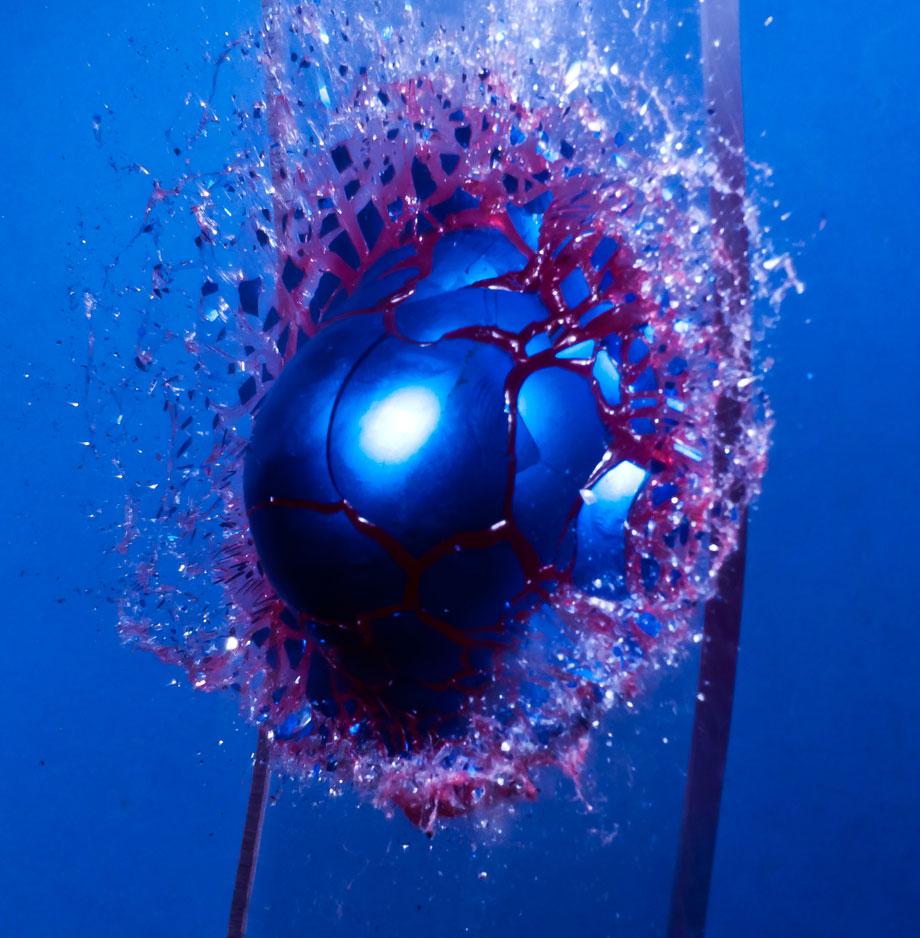 "As near as I can figure, about five years ago, someone on Reddit found one of my pictures (a razor blade splitting a lead pellet) and my pictures went viral," explained Sailer. "Hundreds of thousands of views in a few days, emails from all over. … It freaked me out and I just told everyone to take my pictures—and go away, I hoped."
It was an introduction to digital photography that got Sailer hooked on making images. He had dabbled with film photography prior to digital, but never took enough pictures to learn the craft.
After reading an article in Make magazine about how to build a flash controller, Sailer built one and started to take "a few crappy pictures." He then came across some images by Jasper Nance who took "ultra"-high-speed photos with an Edgerton-style microsecond flash that goes to a single microsecond compared with an ordinary flash that gets down to about 20-30 microseconds. To put that into perspective, a .22 caliber bullet moves around 10 thousandths of an inch in one microsecond.
Inspired by Nance, Sailer built his own flash and started taking pictures a few months later, which he posted on Flickr. Although Sailer confessed he isn't good with computers, he is an engineer, which makes building something like a flash a whole lot easier. His skills also give him a sense of freedom when experimenting with objects to blow up. "I'll try almost anything because if the flash breaks, I fix it."
Sailer fills many of the exploding items with gelatin, which serves two purposes:
"First, you may have noticed I like color, maybe a little too much. The gelatin gives me another color to play with. Second, the gelatin acts as a flexible medium to absorb energy from the pellet and transmit it to the item (in this case a Christmas bulb). The result is a beautiful pattern as the bulb breaks into little pieces."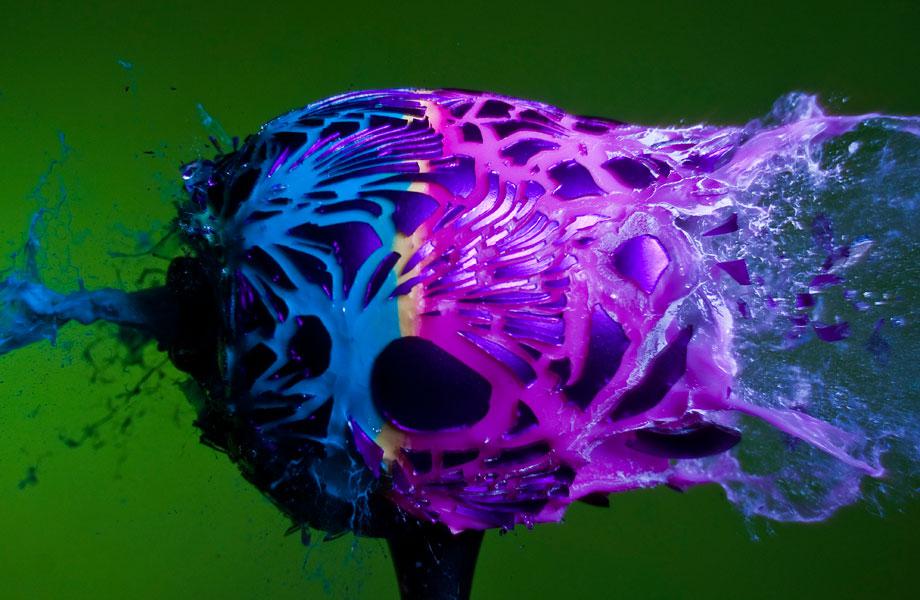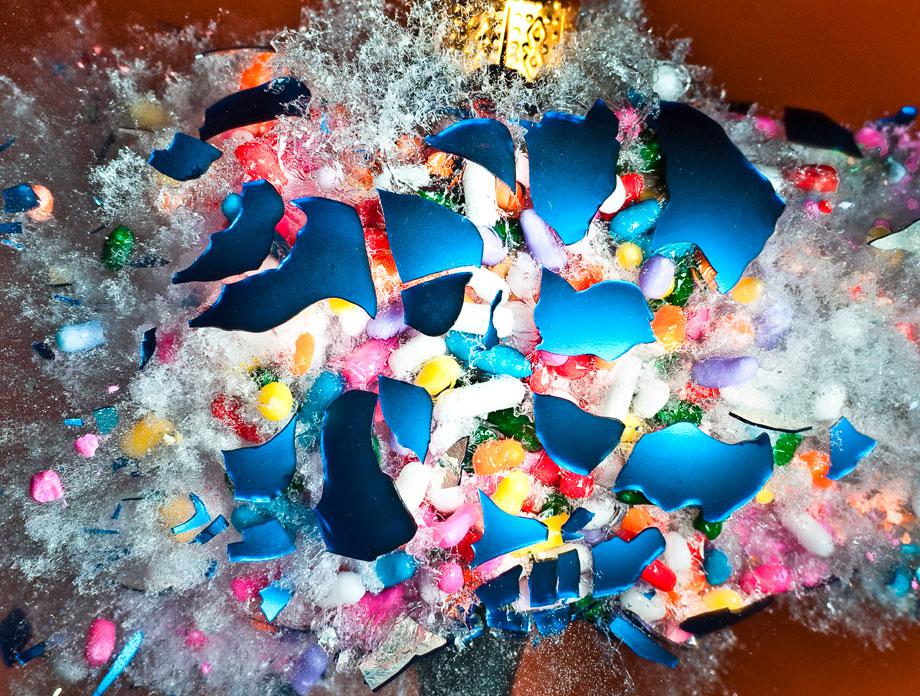 The items are shot with pellets and also via a PVC air cannon that allows Sailer the flexibility to shoot marbles, pingpong balls, limes, wooden balls—anything that fits down a piece of tubing can be propelled.
Sailer's studio "is one very crowded, very, very messy garage."
"I decided early on not to spend a lot of time trying to keep things clean," wrote Sailer. "I like to focus on shooting lots of stuff so I can get lots of images and then those few good ones."
He describes this process as the "Spray and pray technique. Because really I can only set up a target and hope—I have no control over the final image."
In terms of interest in his work, Sailer says, "I am still amazed by all the attention these images have received. … I am very lucky. My day job pays the bills and I can photograph exactly what I want."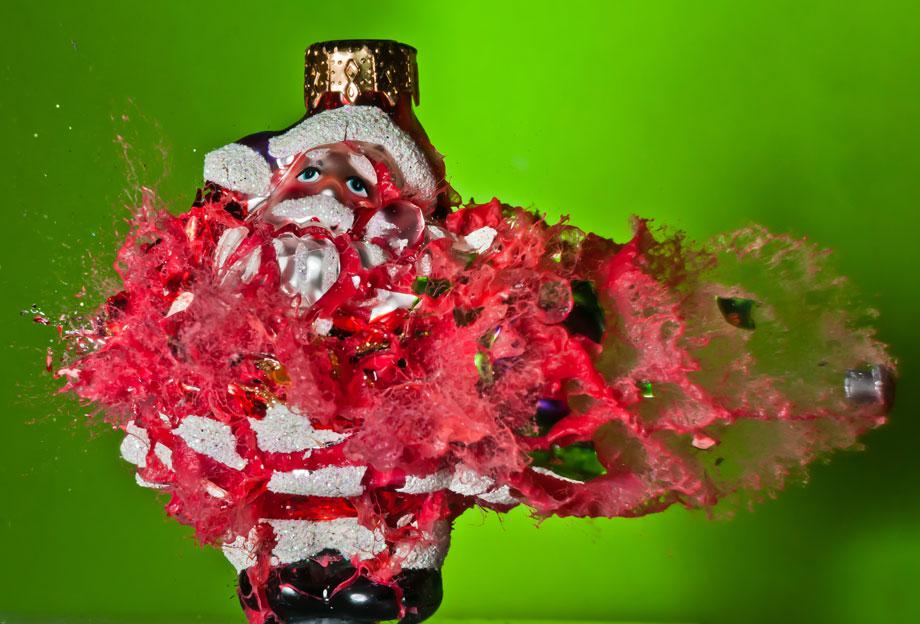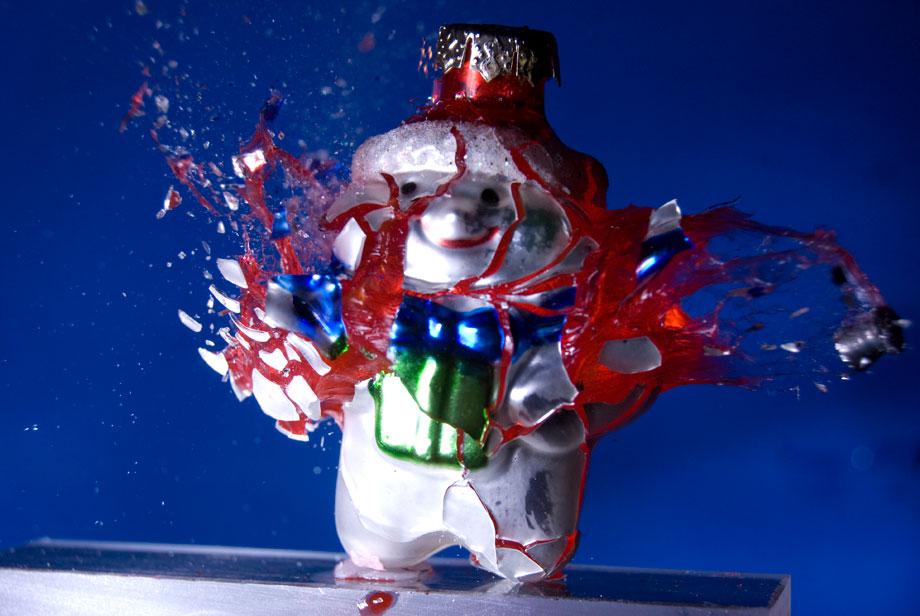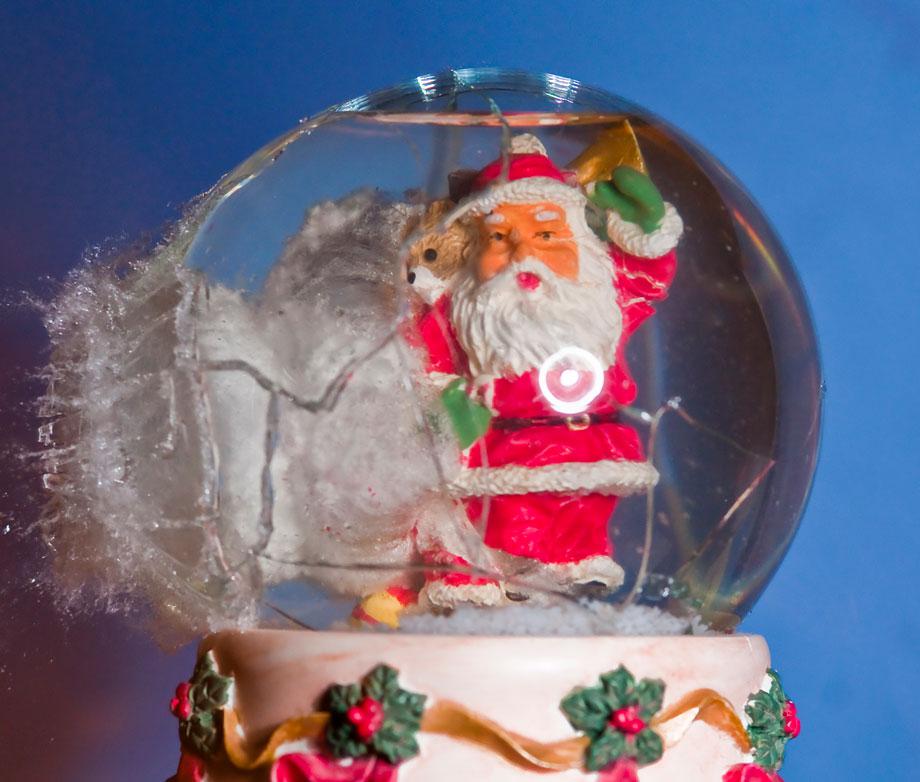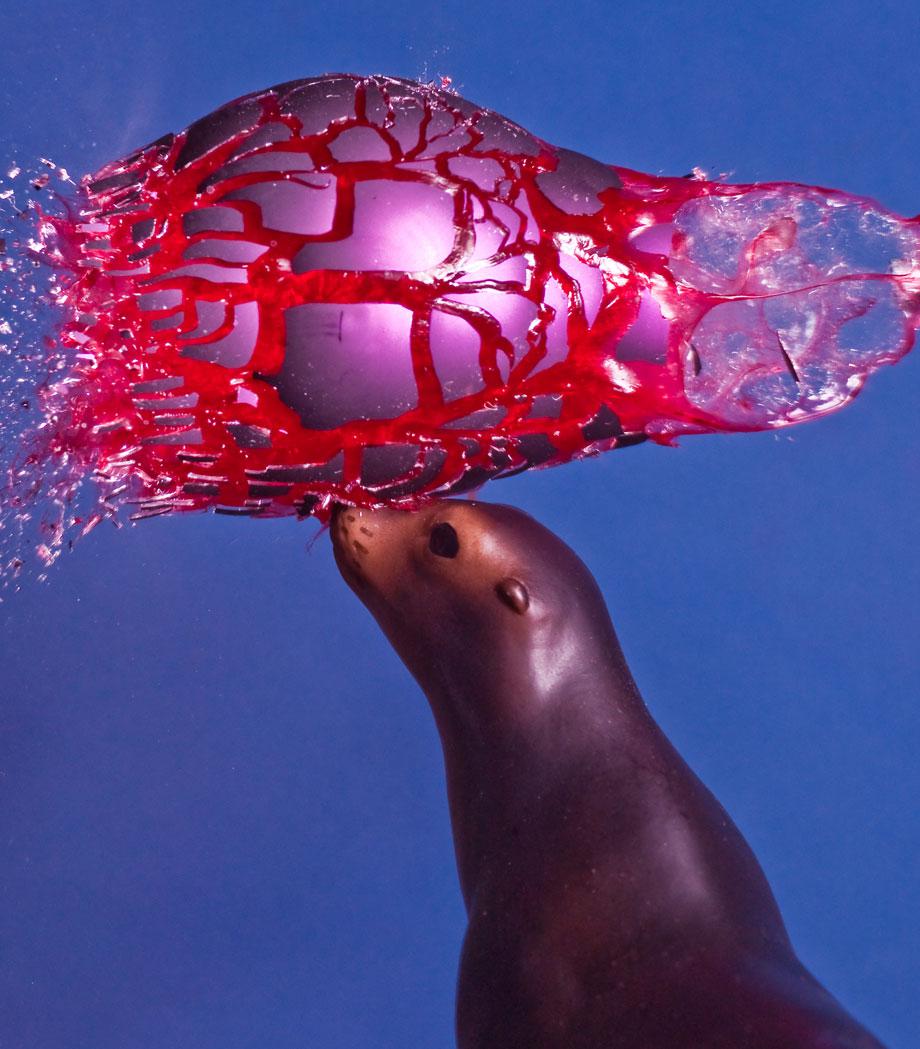 ---