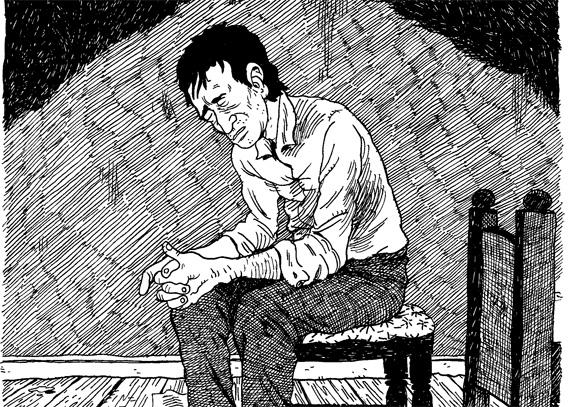 Springfield, Ill., 1837. Young Abraham Lincoln arrives to practice law after a successful term in the state legislature. Bedeviled by social and financial hardship, engaged to a woman he's sure he does not love, alone in a bleak law office during a harsh Midwestern winter, Lincoln experiences a deep depression—which he calls "The Hypo"—that threatens his sanity and his future.
Noah Van Sciver is a Denver cartoonist whose comic book, Blammo, was nominated for an Ignatz award. In his first graphic novel, The Hypo, Van Sciver's dense, detailed pen-and-ink drawings offer a vivid portrait of a little-explored part of Lincoln's past. His Lincoln is a thoughtful misfit, a young man gripped by despair who has no idea he will one day become one of our greatest leaders.
We're very pleased to feature Noah Van Sciver as the Slate Book Review illustrator for our November issue.
—
The Hypo: The Melancholic Young Lincoln by Noah Van Sciver. Fantagraphics Books.
See all the pieces in this month's Slate Book Review.
Sign up for the Slate Book Review monthly newsletter.

---