Behold is Slate's brand-new photo blog. Like us on Facebook, and follow us on Twitter @beholdphotos and on Tumblr. Find out more about what this space is all about here.
Through a new collaboration, Behold will occasionally feature content from Christopher Jobson's wonderful site, Colossal.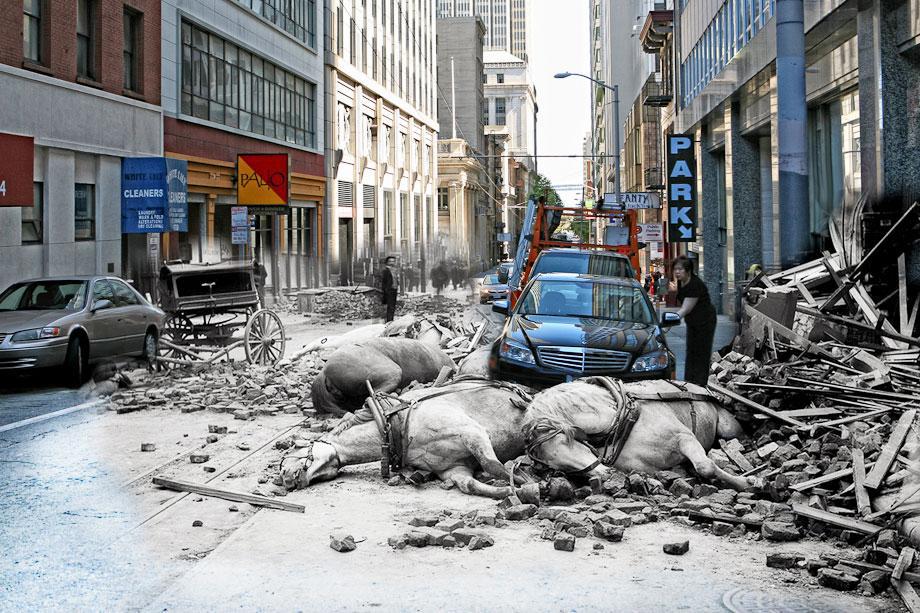 In this series of carefully Photoshopped images, photographer Shawn Clover created composite photographs that blend historical scenes from the 1906 San Francisco earthquake with his own present-day captures of the same locations.
A number of other artists have created similar images, most notably Sergey Larenkov's Ghosts of WWII, but Clover really seems to have put in extreme amounts of effort trying to determine how each photograph precisely overlaps with the other, resulting in some fascinating interactions between past and present.
Clover's work is broken into two parts: Part 1 was created in 2010, and Part 2 was completed in August.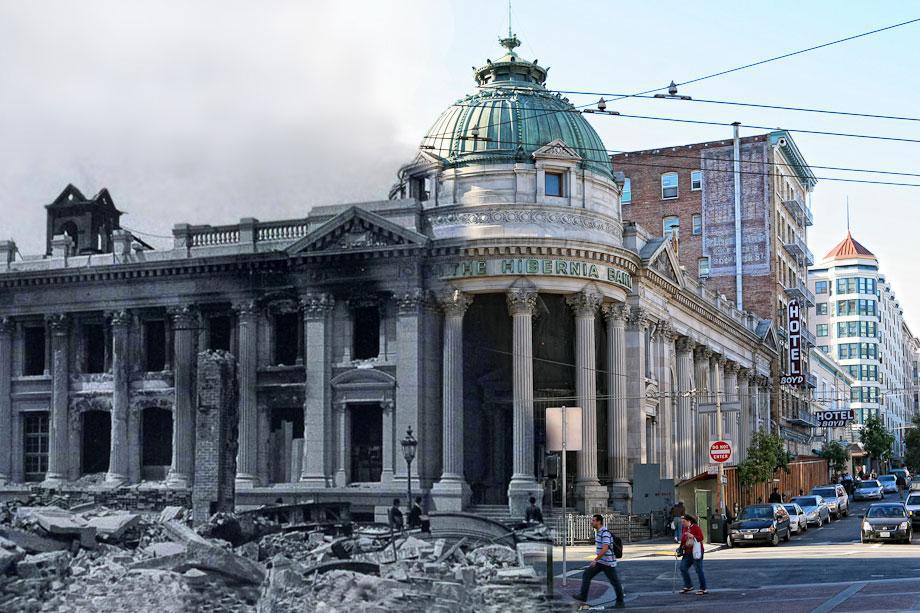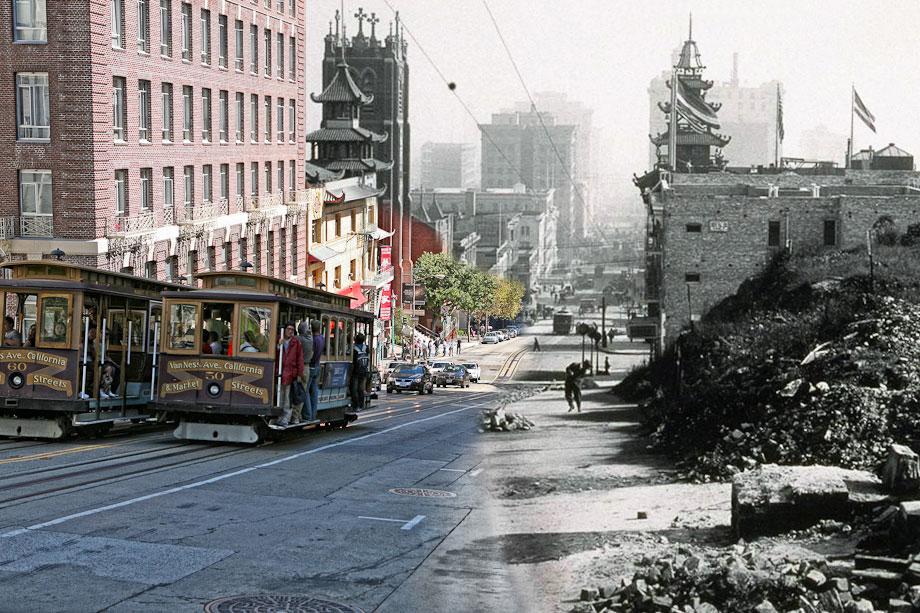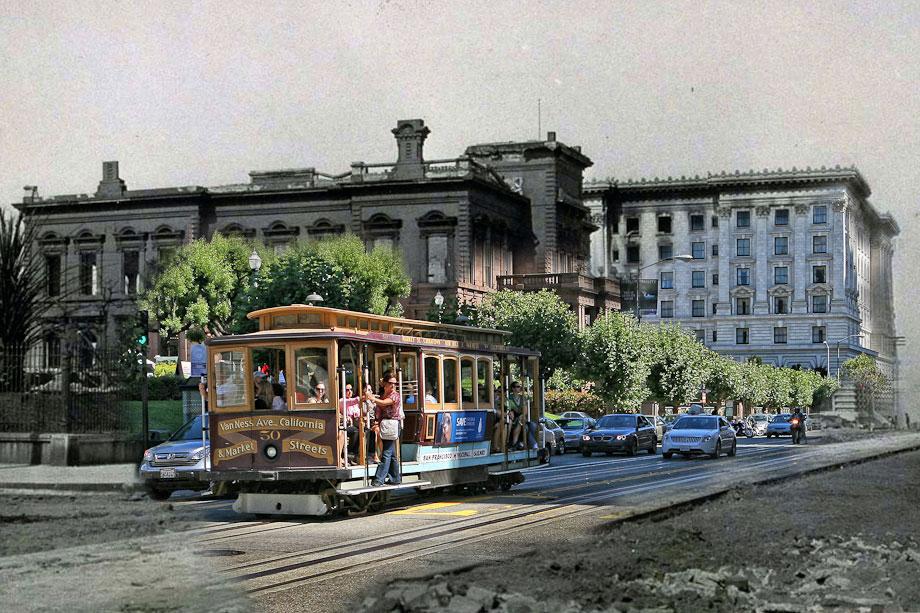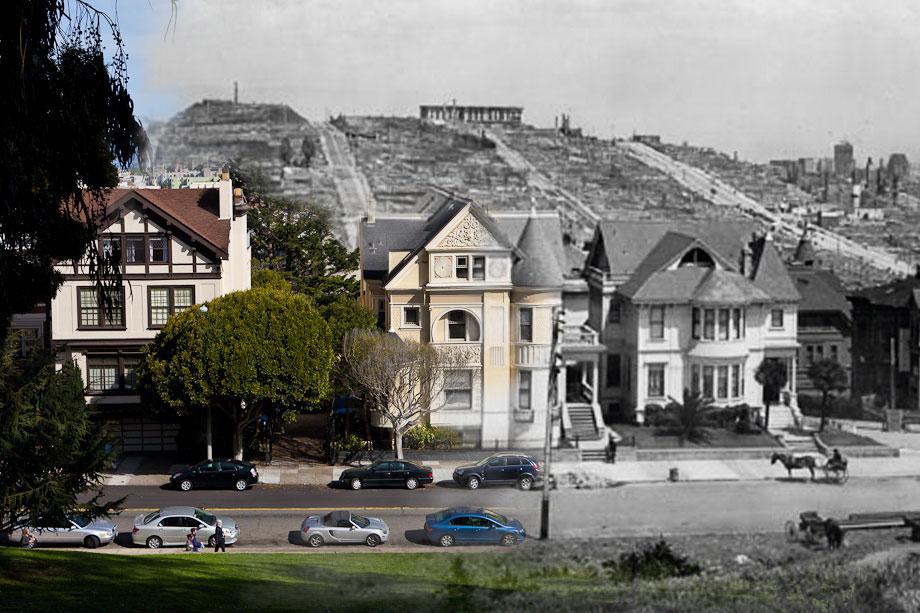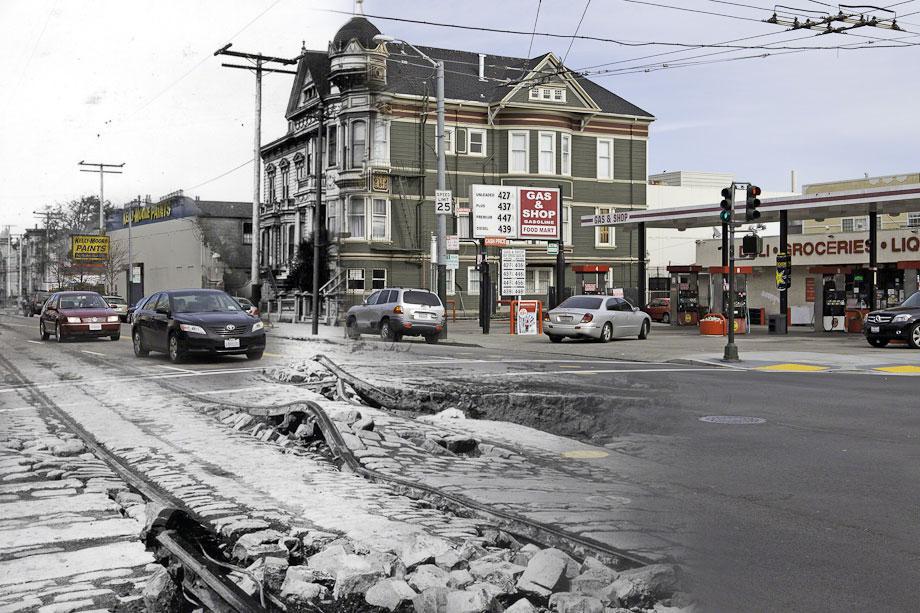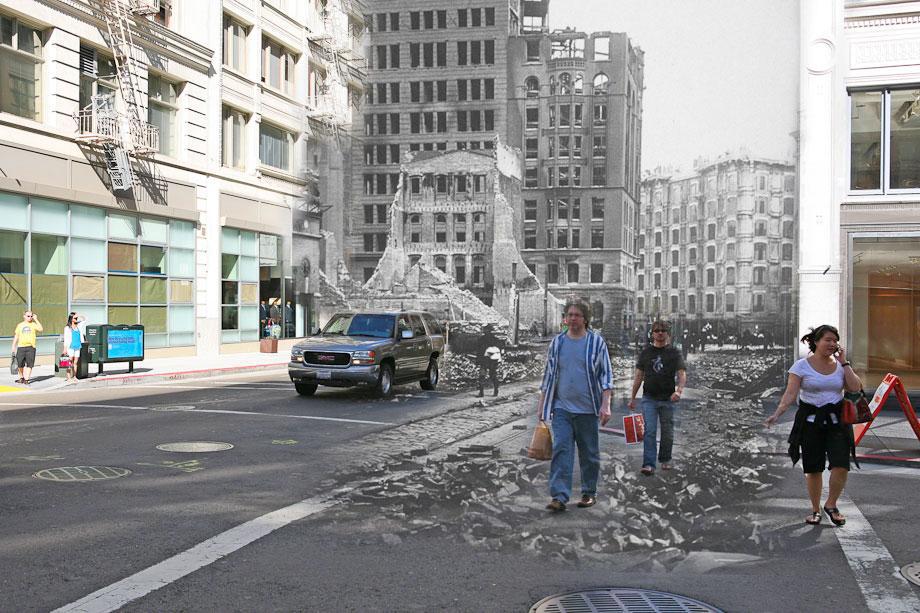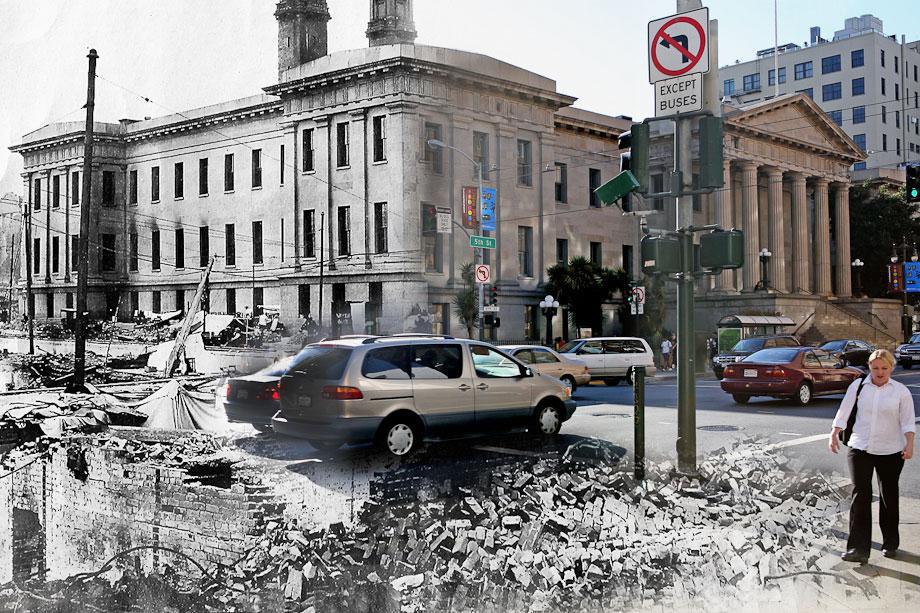 More Photo Features You May Enjoy
Stars Are Just Like Us: Magnum Edition