Behold is Slate's brand-new photo blog. Like us on Facebook, and follow us on Twitter @beholdphotos and Tumblr. Learn what this space is all about here.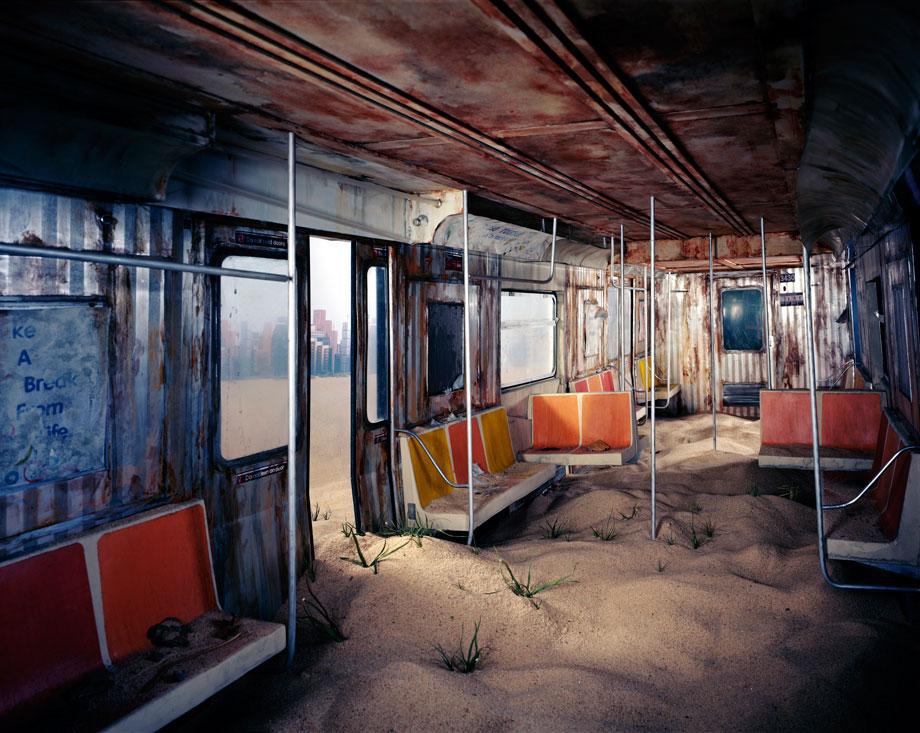 Lori Nix thinks she may be "a little obsessed" with the apocalypse. It began as a child, when she would watch with awe as blockbuster disaster flicks "magnified" the natural disasters and dangers she saw around her growing up in the Midwest. In her latest series, "The City," the photojournalist turned fine-art photographer imagines a human-less world where Mother Nature has reclaimed our cities; and she makes these breathtaking images all without the help of Photoshop.
Citing her strong ability to "build and construct [her] world rather than seek out an existing world," Nix would rather not utilize digital manipulation to create her post-apocalyptic futures, choosing instead to build tiny, painstakingly detailed dioramas. Ranging in size from 18"x12"x33" (see Beauty Shop) to 92"x42"x100" (see Mall), each diorama takes up to seven months to build with the help of her partner, who assists in distressing and aging each of Nix's structures. As if that weren't enough, it takes another two to three weeks for Nix to photograph each diorama with her 8x10 large-format camera, adjusting for light until the images match her vision.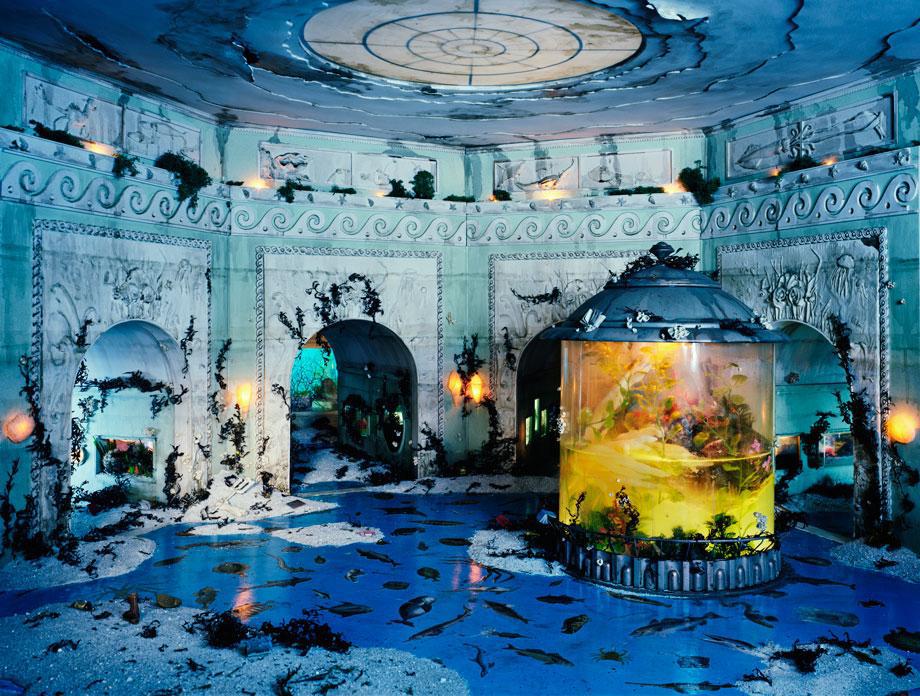 Modeling her dioramas after common spaces such as libraries, bars, and beauty shops (among others), Nix hypothesizes what it might be like to live in a city freed of its inhabitants, where "flora, fauna, and insects mix with the detritus of high and low culture," giving us a glimpse into what could very well be our near future; that is, if all those movies Nix watched as a child were right.