Behold is Slate's brand-new photo blog. Like us on Facebook, and follow us on Twitter @beholdphotos and Tumblr. Learn what this space is all about here.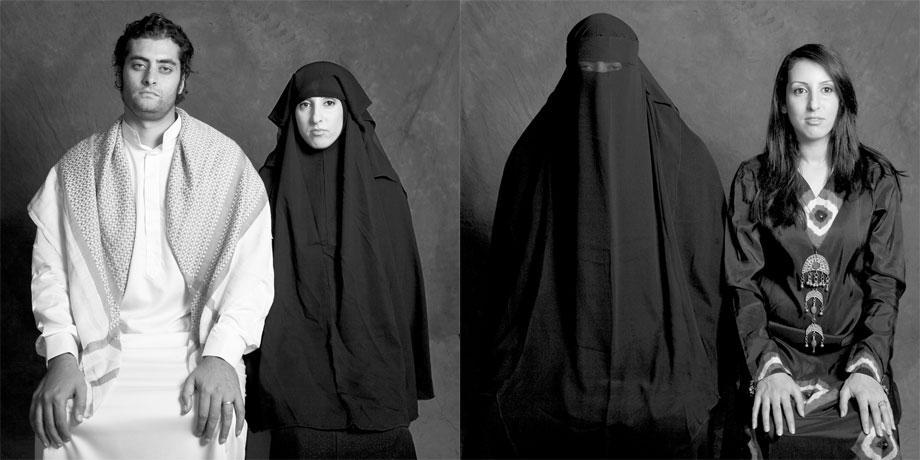 There are many things Yemeni photographer Boushra Almutawakel likes about wearing a headscarf. She sees it as part of her culture and, sometimes, as a protection in her ultraconservative country. But there are also many aspects of the hijab Almutawakel doesn't "care much for." She can't hear well when she's veiled; she dislikes not seeing women's mouths when they're wearing the more conservative niqab, a veil that covers everything but the eyes.

There isn't just one way to look at the way women cover in the Arab world, and that's why Almutawakel decided to picture the veil from many different angles. In her hijab series, she takes the viewer on a visual journey through the different nuances of what it means to be veiled.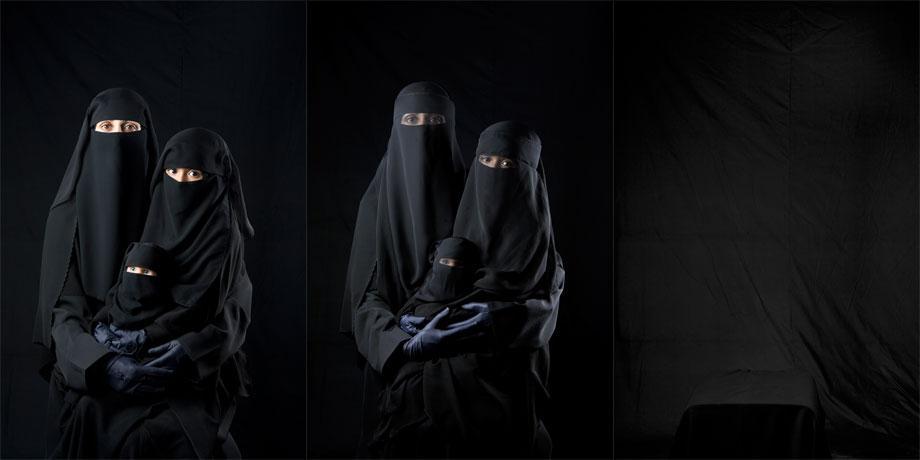 "I want to be careful not to fuel the stereotypical, widespread negative images most commonly portrayed about the hijab/veil in the Western media. Especially the notion that most, or all women who wear the hijab/veil, are weak, oppressed, ignorant, and backwards," Almutawakel explained. Her photographs question the place of gender in a more subtle, often playful, way by challenging people's expectations.
Yet Almutawakel's way of pushing boundaries doesn't amuse everyone. "Some men—even some Western-educated men—could not find the humor in What If, " Almutawakel said in an email. "Some of them asked me if I was supporting the idea that men wear the veil instead of women."

Almutawakel's latest project for the hijab series shows how men's traditional clothing can be similar to women's in the Middle East. Her pictures show a woman dressed in long, loose masculine outfits that include a head covering.
By offering different ways of looking at the hijab, Almutawakel conveys a bigger picture—a picture that is far from being just black and white.
More Photo Features You May Enjoy
Making Tiny Things Glorious With Photomicrography