There were no cameras in 1492, so we will never know exactly what it was that Christopher Columbus and his crew saw during their first week in the "New World," 520 years ago. Fortunately, photography was invented in time to document the exploits of other historic explorers. In the early 20th century, advanced photo sales could actually help fund an expedition. It is thanks in part to this financial incentive that we have the incredible images below, taken by Australian photographer Frank Hurley on Ernest Shackleton's epic Antarctic Expedition.

The images, which are currently on view at the Ralls Collection in Washington, D.C., help us understand how an expedition that went so horribly wrong still managed to have a happy ending. In October 1914, shortly after the beginning of World War I, polar explorer Sir Shackleton, 27 men (including one stowaway), 69 sled dogs, and one cat set sail from Buenos Aires to Antarctica. Though the South Pole had already been discovered, they aimed to be the first to cross the Antarctic continent (1,800 miles) on foot. Less than 85 miles from the starting point of their hike, the Endurance became trapped and frozen in the ice. Cut off from the rest of the world, they lived on the ship for another 10 months, occupying themselves by playing games, performing skits, and becoming expert hunters of penguins and seals.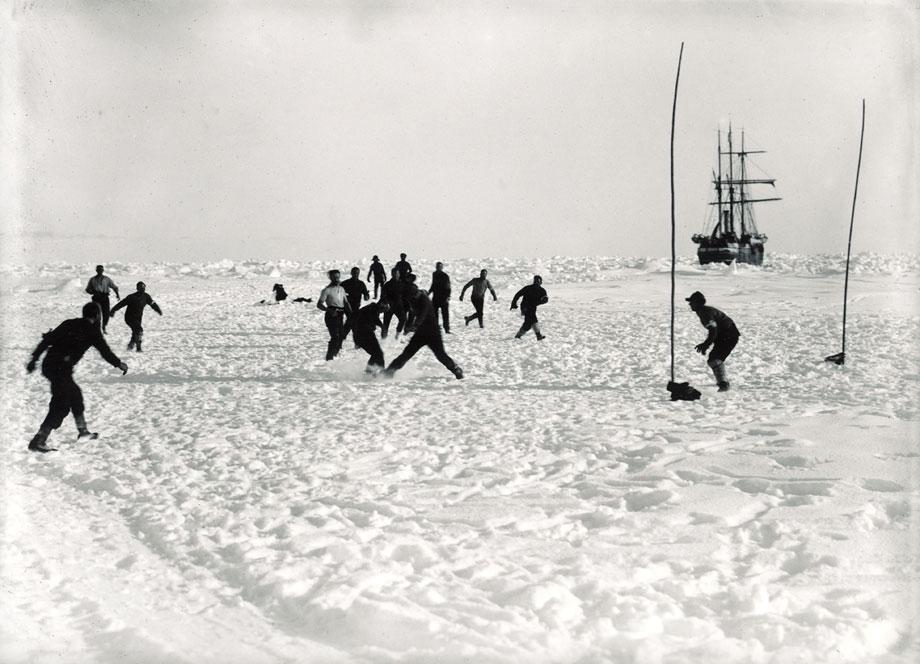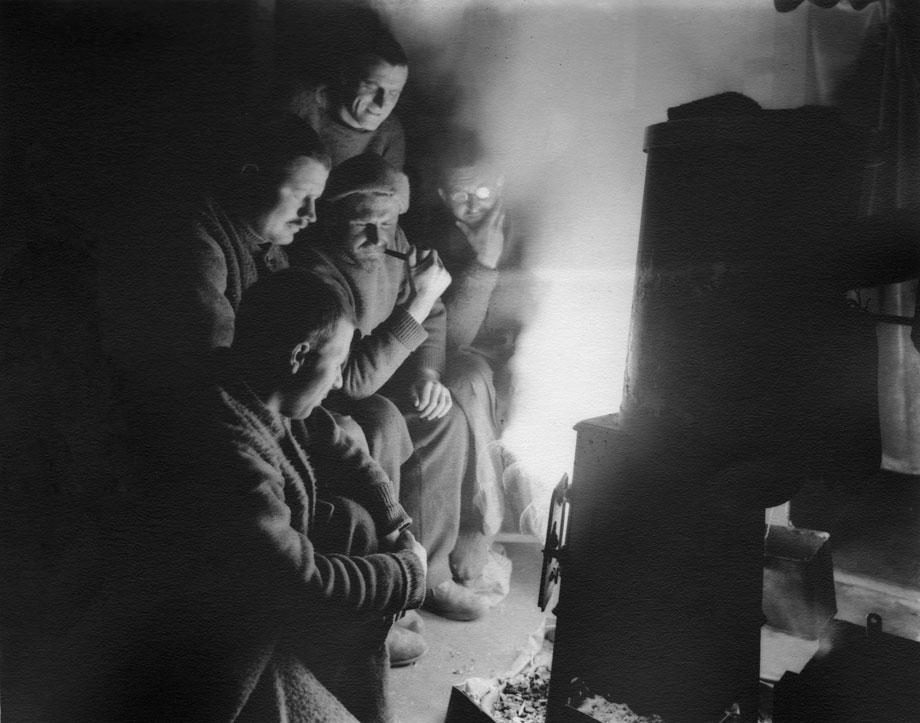 After another half a year or so of camping on ice floes and bleak, uninhabited Elephant Island, Shackleton realized the only hope was to go for rescue, so he set sail with five crewmembers in a 22-foot-long lifeboat called the James Caird. They sailed 800 miles in 17 days to South Georgia Island where they finally found rescue at a whaling station.
Meanwhile, back on Elephant Island, the waiting men survived the months on penguin steaks and the remaning meager supplies of biscuits and sugar. Though it's not possible to say how many penguins and seals they ate over the almost two-year-long period, penguins and seals were reportedly growing scarce enough that on the day Shackleton sailed back with the rescue team, the trapped explorers were eating a lunch of boiled seal's backbone.

All along, Hurley was photographing daily life and developing the images in a dark room he created in the ship's refrigerator. Hurley made hundreds of glass-plate negatives. When they finally abandoned the wreckage of their ship, Hurley was forced to leave behind hundreds of them, but he refused to part with all of them. The images that survived provide a remarkable record of this 22-month-long endeavor in which everyone survived.