Behold is Slate's brand-new photo blog. Like us on Facebook, and follow us on Twitter @beholdphotos and on Tumblr. Find out more about what this space is all about here.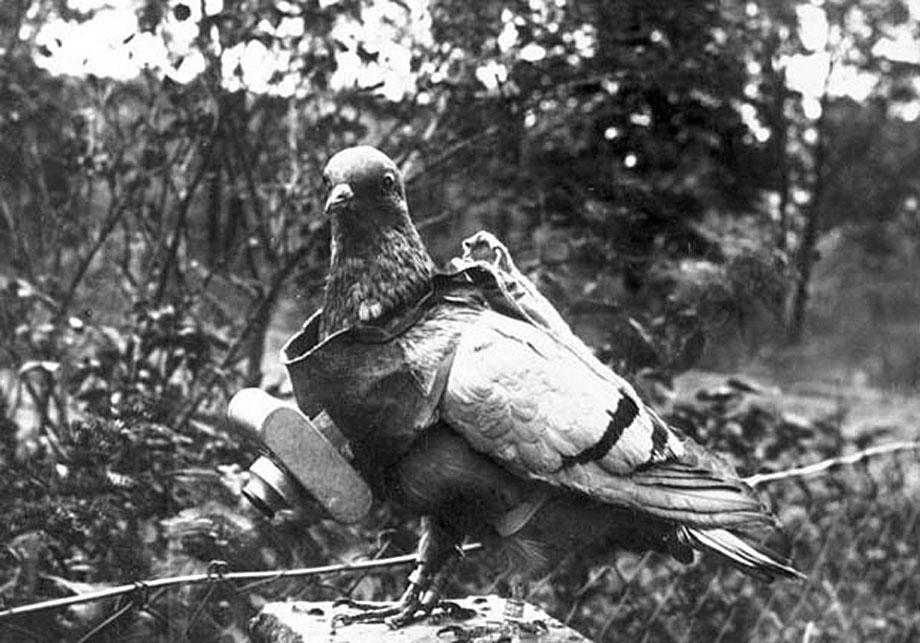 Humans have long been obsessed with seeing what we are unable to see: from the X-ray all the way to following other people's Instagram accounts. We're also into perspective: It only takes a quick online search to discover a massive amount of videos made by strapping cameras to animals, insects, and even plants.
Blame it on Julius Neubronner. In 1907, the German apothecary (who ran his family's business) invented pigeon photography as a means of tracking his carrier pigeons. One of his pigeons used for getting medicinal supplies more quickly (a sort of FedEx pigeon) had stayed away a month before returning to him. Looking to track the pigeon's journeys, Neubronner did what any curious owner would do: He strapped a small, timed camera to the pigeon to track its future travels.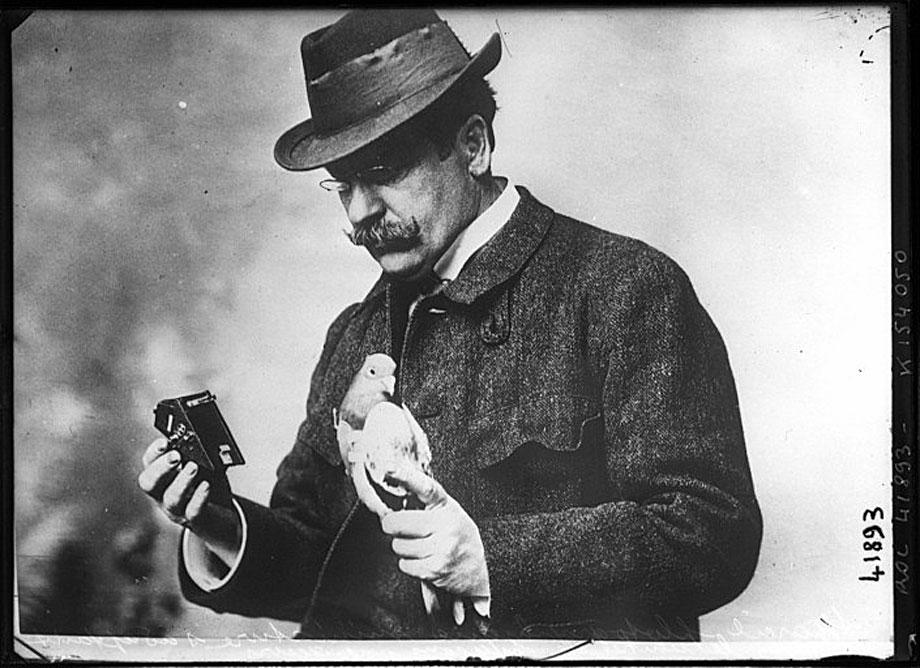 The pictures turned out well, so he ordered a larger camera, built a different harness, and made bigger pictures. After a failed attempt to patent his device due to a misjudgment over the amount of weight a pigeon could carry, Neubronner finally got it right and was granted a patent in 1908. Within a few years, the images had won awards and were sold on postcards.
In the 1930s, Neubronner's invention was developed further by a Swiss clockmaker named Christian Adrian Michel for the Swiss Army's carrier pigeon service. The CIA later produced a battery-powered camera for pigeons as an espionage tool, though details of the use remain classified. As late as World War II, "war pigeons" were in use, though it remains unknown if they were used for aerial surveillance.

It's odd that these commonplace and often reviled birds—sometimes called "rats with wings"—possess such a storied history as message and medicine dispatcher, war photographer, and possible tool of espionage.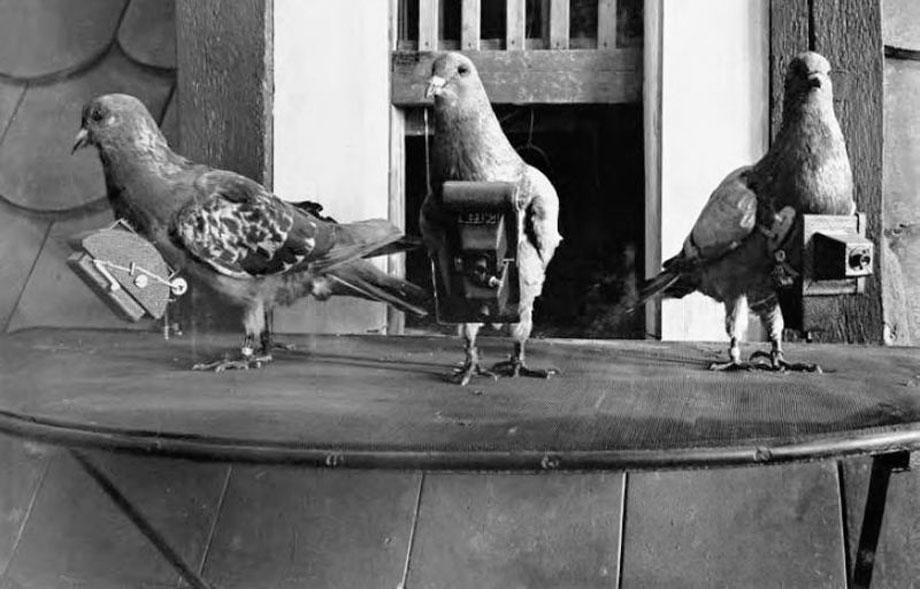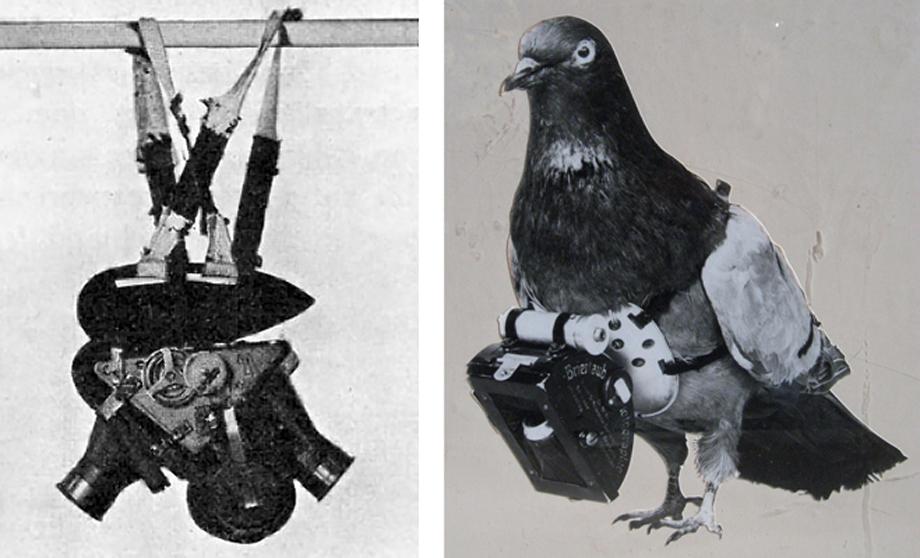 More Photo Features You May Enjoy