On Sunday, Usain Bolt won his fourth gold medal, crushing the competition (again) in the 100-meter sprint. A day earlier, Mo Farah and Galen Rupp helped each other to gold and silver in the men's 10,000-meter race. And last week, Missy Franklin set a world record on her way to a gold medal in the 200-meter backstroke. Of course, you probably already knew all that. Success at the Olympics is measured in medals, so we all hear about who gets gold, silver, and bronze. But what about the athletes that come in fourth and fifth—what do they get? Diplomas.
According to the Olympic Studies Centre, athletes that finish in the top eight in their events are honored with a piece of paper. Is this certificate a cherished reward? If you believe the Internet, you can buy one from the 2004 Games on eBay for $205, about $85,000 less than an Olympic gold medal.
To find out the value of the diplomas from Olympians themselves, I e-mailed, Facebook messaged, and tweeted at athletes who never medaled but finished between fourth and eighth at the Summer or Winter Games. Elena Hight, an American snowboarder, finished sixth in the half pipe at the 2006 Winter Games in Turin, Italy. She confirmed that she had received a diploma and even sent me a copy—no need for me to buy one on eBay. For Hight, breaking into the top eight in her sport at the age of 16 meant more than a piece of paper. As she explained, the certificate is stored away with other memorabilia from her two Olympics appearances. "I intend to do something with it all someday," Hight wrote, "but I don't really have any place for it now."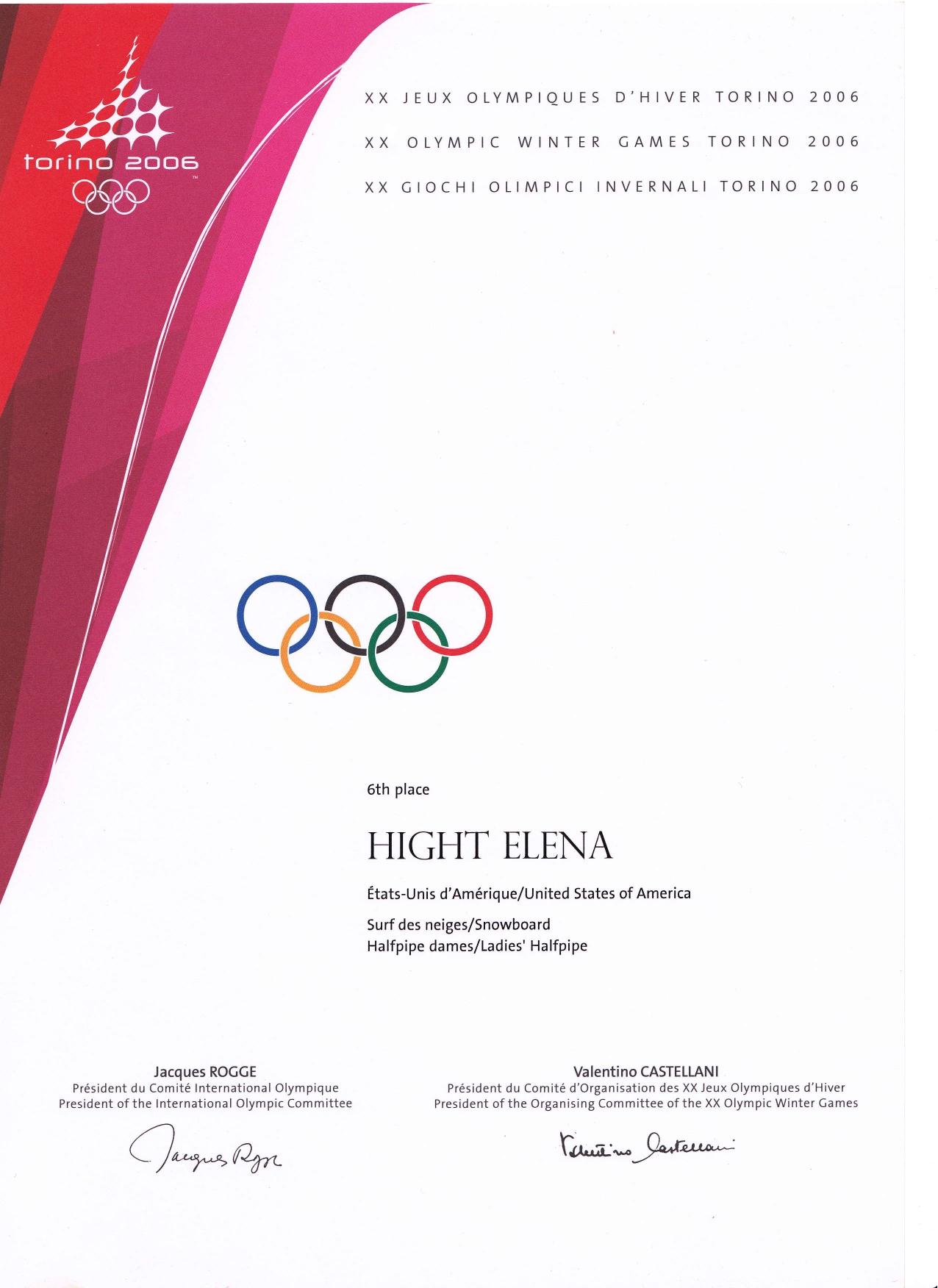 Morgan Knabe swam for Canada at the 2000 Games in Sydney, finishing sixth in both the 100-meter breaststroke and the 4-by-100-meter medley relay. Knabe also confirmed that the award was real. "I think [the certificates] do vary from participant to finalist," Knabe explained, "so that everyone who competes gets something. I got mine mailed to me in the weeks following the games." But Scott Shipley, an American who came in fifth at the Sydney Games in slalom kayak, wrote that he'd "add that to the list of diplomas he never got." If I could succeed in getting him one, he told me, he'd hang it on his wall. I told him I'd do my best.
The idea to award top-ranked Olympic athletes with certificates dates back to the dawn of the modern Olympics. In 1896, International Olympic Committee founder Pierre de Coubertin commissioned an artist to design diplomas, which were awarded to the first- and second-place finishers along with an olive wreath, the original Olympic prize. To distinguish between first and second, silver medals were given to the winner and bronze to the runner up.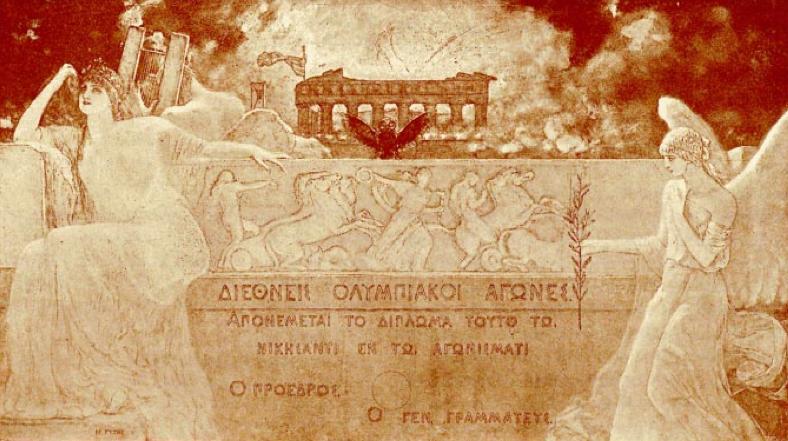 Results-based diplomas were not conferred at the 1900 Games in Paris, and it's unclear, the Olympic Studies Centre said, if they were handed out at the 1904 Games in St. Louis—the first Olympics to feature gold, silver and bronze medals. But they reappeared again at the 1908 in London, and they've stuck around ever since. Between 1948 and 1980 they were awarded to athletes who finished first through sixth. Since then the top eight—except for maybe Scott Shipley—have received the award.
Despite the diploma's storied history, it might be time for the IOC to make an upgrade. Two weeks ago, the Associated Press reported that the committee had more than $500 million in the bank and had already raised $2.6 billion from broadcasters for the rights to the 2018 and 2020 Games. Given that huge reserve of cash, you'd think the IOC could shell out for a nice watch or ballpoint pen for those athletes who come within inches of a medal. And at the very least, they could mail Scott Shipley his diploma.