When a much-admired but slightly out of the spotlight figure passes away, you often hear them described as a "writer's writer" or a  "photographer's photographer." And when one is married to one of the most famous photographers in history (Henri Cartier-Bresson), she risks being pigeonholed as her "husband's wife." Belgian photographer Martine Franck, who died last week at 74, was an unusual artist, deserving of recognition for her own unique visual and personal strengths.
For me personally, Martine was an introvert's photographer—a role model for those of us who find strength in quiet observation. A couple of days before her death, I read a quote by Martine that hit home for me: "I was very ill at ease with people in social situations, and I realized that if I photographed I wouldn't have to chat." I've heard many photographers describe the act of photographing as their way of interacting with the world, but there's something about this blunt confession that stands out.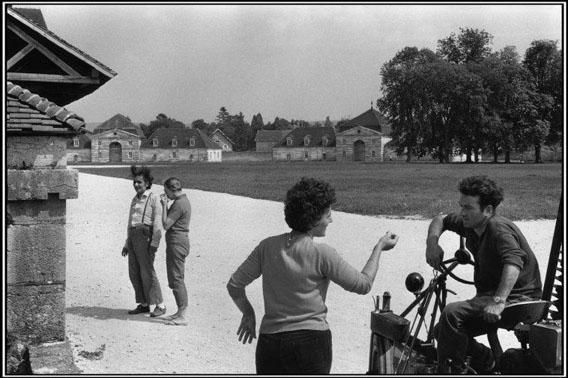 However, Martine didn't see photography as an isolating endeavor. Instead she used it as a platform to work with other artists: Creativity should build upon creativity and artists should support one another. Throughout her career of more than 50 years, she photographed artists, writers, curators, and professors. She rarely made formal portraits but rather images of character. The list of thinkers—Willem de Kooning, Agnes Varda, Paul Strand, Marc Chagall, Joan Miro, among them—who appear in her vast portfolio reads like the guest list for my ideal dinner party. Many of them relay a certain casual intimacy, as if everyone has just shared wine and homemade chocolate mousse.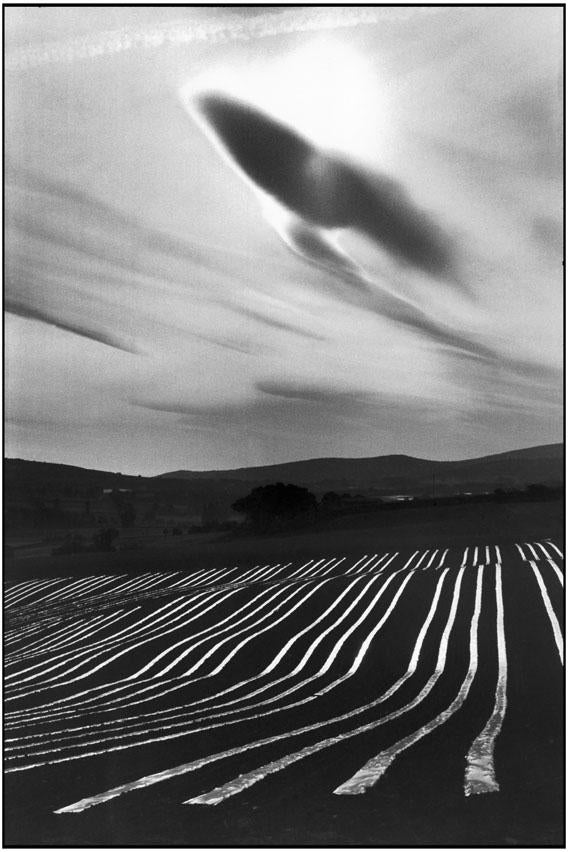 Martine joined Magnum Photos in 1980, serving in various leadership positions within the organization until her death.  She never fit the traditional paradigm of the "documentary photographer," however. She didn't photograph war or famine. Her greatest work took as its subject the intellectual landscape of humanity. Her photographs evoke a sense of serenity and an eye for design in the world around her. Martine found architecture in the landscape, both built and natural.

Over the past week, it's been maddening to see that so much of the writing in her memory has positioned her in relationship to her husband. Headlines announce the passing of the legend's wife, and quotes de-emphasize the importance of her own photography. Looking through her work, her project on aging and Buddhism, her documentation of the performance company Theatre du Soleil, it's clear that her career was extraordinary, quiet, and purposeful. Their marriage was a meeting of rare minds, and I have little doubt that they learned from each other.
Within Magnum, Martine's presence was one of stability and calm. Magnum's current president, Alex Majoli, described her as "a lighthouse, a point of reference."
Martine was incredibly kind to me—a member of Magnum's staff, on the quiet side, interested perhaps more in the calm, cerebral human landscape than the blast of the battlefields. I wanted to do her proud with a comprehensive edit of her work and my initial attempt at a slide show yielded 468 "finalists" that I wish I could share. Instead, I'm giving you a hint of that creativity-filled dinner party and hope that you'll raise a glass in Martine's memory.
.