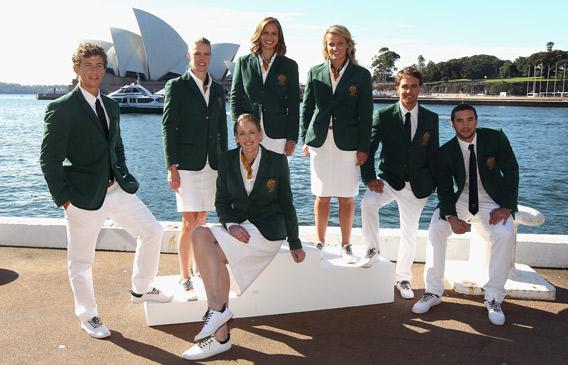 Tomorrow evening, national delegations will march into London's Olympic Stadium in freshly pressed opening ceremony uniforms, many featuring jaunty headgear. But until the teams show off their Friday best, fashion-conscious gawkers and rubberneckers must make do with critiquing the athletes' informal travel gear.
As is to be expected, the French earned plaudits for what Britain's Telegraph described as "elegant" aquamarine polo shirts.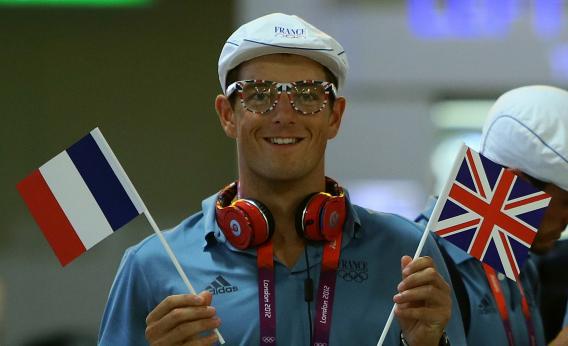 The home team's uniform, designed by Stella McCartney, upset British traditionalists by minimizing the red of the Union Jack in the flag-inspired design.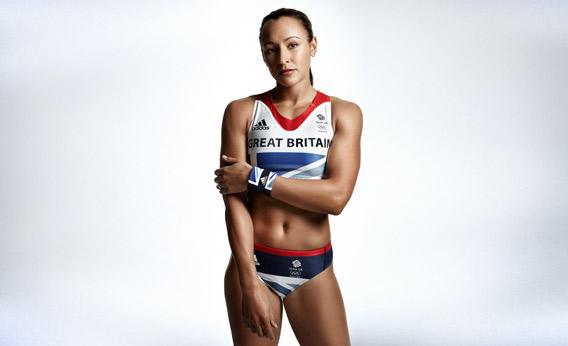 The Italians—so chic they called on two of the world's great design houses, Prada for the sailors and Armani for the rest—ignored flag colors and instead chose a dark blue and white palette.
The oddest trend this year is placing words inside the clothes: The Italian opening ceremony jacket features lines from the national anthem stitched into the lining, and the Australians' stylish jacket has the names of all the Aussies who have competed in previous Olympics sewn on the inside.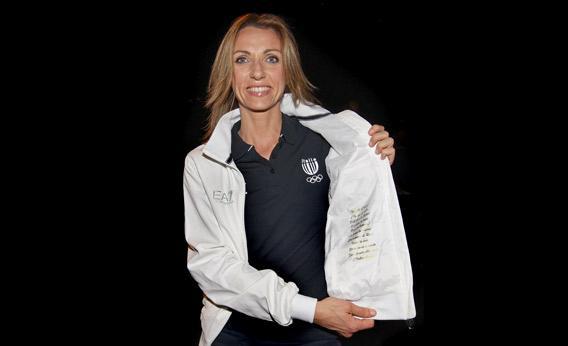 Thus far, though, the prize for ugliest uniform goes to Spain. Beijing gold-medal sprint canoer Saúl Craviotto tweeted a photo of himself looking utterly miserable in a polo shirt that looks like a cross between a matador's traje de luces and a Moorish ceiling, proving that two beautiful things can combine to make one hideous item.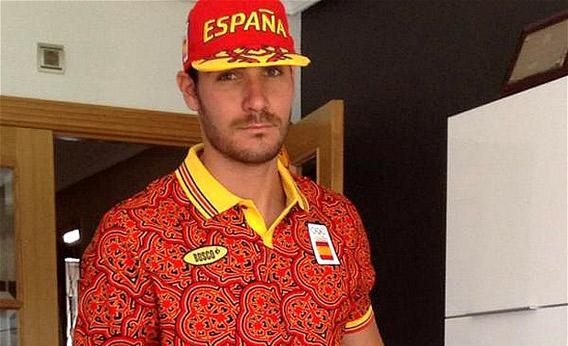 A Spanish website described the public response to the uniforms as "anger and shame," and said that "if the Olympic Village turns into a parade, the Spaniards aren't going to be invited." To be fair, Craviotto does seem to have modeled one of the most unattractive designs in the collection—athletes interviewed by El País as they departed Madrid for London were wearing less garish polos.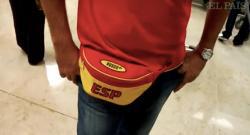 There is one item in the Spanish kit that is even more heinous in form and function, however: At the three-minute mark on the El País video, a journalist asks trap shooter Jesús Serrano why he's the only team member using the official Spain fanny pack. One look at his waist should answer that question.
---