In The Artist is Present, a documentary about Marina Abramovic and her 2010 retrospective at the Museum of Modern Art, the curator of the show, Klaus Biesenbach, explains that "Marina is always performing. She's never not performing." The same could be said for I'm Trying to Reach You, a provocative novel by Barbara Browning that blurs the boundaries between life and performance, dance, art, and viral video. The novel is also framed in the world of performance art and is itself its own kind of performance—an experiment in form that is entertaining and clever, if not always as much as it hopes to be.
The novel's great first sentence immediately sets the scene and introduces one of its preoccupations: "I was in Zagreb the day that Michael Jackson died." (Had the novel been set just a year later, the protagonist, Gray Adams, could easily have been introduced as one of the many reperformers to appear in Ms. Abramovic's MoMA show, lying naked and still beneath a skeleton for hours.) A former ballet dancer trying to come to terms with his post-stage life, Gray is now a graduate student in performance studies transitioning to a teaching career. On this fateful day, he's at a fittingly obscure conference in Croatia. Its theme: "Misperformance: Misfiring, Misfitting, Misreading."
Gray spends most of the novel texting loving emoticons to his boyfriend in Stockholm, listening to Satie on the StairMaster, and procrastinating while trying to turn his dissertation into a book. The dissertation's title: Semaphoric Mime From the Ballet Blanc to William Forsythe: A Derridean Analysis, or, I'm Trying to Reach You.
It's this procrastination that leads him to YouTube and the discovery of a series of dances by a mystery choreographer who goes by the handle falserebelmoth, setting off an absurdly fun conspiracy linking the deaths of major figures of the cultural world from 2009—Michael Jackson, Pina Bausch, Merce Cunningham, and Les Paul. A sinister figure named James Stewart who looks like James Stewart gets involved, too. Gray's paranoid (or is it?) compulsion to connect them all loosely drives the book.
Browning calls the whole enterprise not a novel but a multimedia project linked to a series of chamber choreographies. All 12 of "the moth's" dance videos are available on YouTube and star the author with the occasional guest. (The fact that the videos themselves can't be fully integrated into the text makes I'm Trying to Reach You the rare instance where a digital version of the book might really be better than print.) But what Browning does with the YouTube dances themselves is truly inventive. The choreography ranges from balletic to samba to a seemingly drug-fueled spastic freak-out, with music from Satie to Carole King. For the most part, they're entrancing. Describing dance is never easy, but Browning makes these miniworks vivid. The first, a response to M.J.:
The mudra-like hand gestures ("okay"), which morphed into antlers, and then something like a map of her ovaries; a little Charlie Chaplin walk, ending with a swat at her ankles; a delicate circling of her index finger over her head, as though it were a phonographic needle sounding the clunky little score. And then I saw it: looking down at her feet, she swiveled to the side, and discreetly moonwalked backwards across the floor.
It definitely wasn't virtuosic, but it did have a hint of the uncanny, as the moonwalk inevitably does.
Browning plays with form and language in other ways too. Commenters on the videos become players in the plot—their responses are cribbed from Emily Dickinson and Walt Whitman. Browning used the Internet Anagram Server to construct her characters' monikers, and suggests that readers use the site to retrace her steps. You may feel that this interactive sleuthing is more effort than necessary, but it's hard not to admire her enthusiasm.
"Even when a dance appeared to be relaying a very clear message," Gray says, "it was always already saying something altogether different." On the surface they are quick, slightly shabby, DIY experiments: The moth poses in a bathtub; the moth and another woman, who sits on a chair, raise their arms in straight lines up and down. But watching them closely you see how each one enables Browning to tease apart aspects of performance and the major artists who shaped the form, making the novel and its accompanying choreography a sort of short history of modern dance.
One spurs a comparison to Merce Cunningham's Septet: "They both featured Satie compositions, and, if anybody at YouTube actually cared about such things, they displayed a certain similarity in spirit, if not precisely in choreographic style. Merce's, admittedly, was more technically refined. … What the moth lacked in technique, I felt she made up for in straightforwardness." The commenters' reactions to the dances also serve as a microcosm for an audience, and here Browning plays with ideas about perception, race, sexuality, and gender—all topics with which the performance world is in constant conversation, or battle.
Gray's obsession with the moth's videos also allows the novel to dive deep into the dance and performance art world, of which Ms. Browning—a member of the faculty in the department of performance studies at the Tisch School of the Arts—has a smart and clear grasp. Above all else, I'm Trying to Reach You serves as a snapshot of a certain slice of New York high culture at this particular moment. Even without the back-cover blurbs from Karen Finley and Vaginal Crème Davis, Browning shows her cred, dropping all the right references, from Ann Liv Young to Yvonne Rainer, flash mobs to Performa. (Let's leave aside her sometimes daffy bits of gossip about critics, some of whom I, er, work with.) It's clear she recognizes the often hilarious self-seriousness that pervades this world. (Another conference paper: "Peter Sellars: Snake-Oil Salesman or Enfant Terrible?")
Browning's fully-drawn characters, particularly Gray, are the constant that keeps this occasionally ridiculous book engaging. Gray is a sweet lost soul, whose dependence on the Internet and its power to feed this obsession offers a powerful commentary on the isolating effects of the Web. His need to get lost—whether in old Merce clips or in just Googling the "politics of lurking"—serves as a cautionary tale on the dangers of an always-mediated online life. And the people that surround Gray—his sick boyfriend, his fellow academics, his elderly neighbor and friends, even the commenters—are all confronted with loneliness too. Through them (and though, of course, M.J., Pina, Merce, and Les), Browning writes—sometimes movingly and subtly, sometimes clumsily and outrageously—about illness, loss, and death.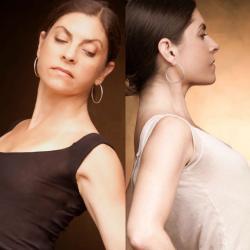 The often silly murder-conspiracy plot really isn't what makes this book special. What Browning does with the form is genuinely creative and feels rightly reflective of a moment when dance is pushing the boundaries of what constitutes a performance space. Now that more and more mainstream museums are presenting choreographers—Sarah Michelson took over the fourth floor of the Whitney for its 2012 Biennial—why shouldn't a book be a home for dance too?
After all, Gray's YouTube habit may reveal his loneliness, but Browning's book also makes clear what a treasure trove the Internet is for fans of dance, who can view performances once thought lost forever with the click of a mouse. I'm Trying to Reach You is a fun and dishy read for those fans—and also a daring and deep exploration of performance and the way it collides with, and is enriched by, the Web.
—
I'm Trying to Reach You by Barbara Browning. Two Dollar Radio.
See all the pieces in this month's Slate Book Review.
Sign up for the Slate Book Review monthly newsletter.