Girls (HBO, Sundays at 10:30 p.m. ET) is an exceptional piece of American art, as witty as The Women, richer in raunch than Portnoy's Complaint, charismatic like Sleater-Kinney. A lot of people are writing about it, some of them even literately, and that is generally a cheerful development.
I am sketching an indulgent love letter to young Ms. Lena Dunham. She is the author and the star of Girls and, with Judd Apatow and Jenni Konner, its executive producer. I am on board with Paul Schrader's idea that Lena ought, on the strength of Tiny Furniture (2010)—flesh and soul as arranged for a Canon 7D on a budget of $25,000, a movie anticipating Girls' approach to telling stories about women coming of age in the cultural center of our technology society—that Lena ought to be a household name like Woody or Marty or Spike. (Schrader says this in a video clip appended to Tiny Furniture's Criterion Collection DVD, an honor I initially thought premature but which, by now, no duh.) I have decided that she, not yet 26, is a ferocious talent and pleasant provocatrix, journalistic and diaristic in her approach. I have been thinking about "Who's the Voice of this Generation?", a 2006 Lev Grossman essay on a kind of decline among novelists: "Has the country's artistic talent been siphoned off by sexier, better-paying media with bigger audiences? (TV has been suspiciously good lately.)" And I am thinking that a country hosting a discussion of whether Dunham might represent "a voice of a generation," as her character calls herself, and as Dunham shies away from calling herself without quite writing the notion off, should count itself lucky.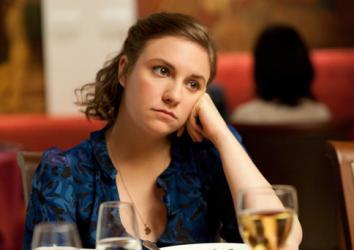 I have been thinking about Dunham's short film The Fountain—a YouTube slip of juvenilia included on the Criterion DVD. In a blog post for the website of the Guggenheim Museum, Dunham explains that she made the clip as a college kid in Oberlin, Ohio, home of the Yeowomen: "I didn't go to film school. Instead I went to liberal arts school and self-imposed a curriculum of creating tiny flawed video sketches, brief meditations on comic conundrums, and slapping them on the Internet." She goes on to say that The Fountain blew up in a comments-section teacup as if she'd popped a squat at the Armory:
The video was one that depicted me in a bikini taking a bath in the public fountain at Oberlin College, where I went to school. I conceived it as some pseudo-performance-art-parody response to La Dolce Vita, a movie I hadn't even seen. It was all sort of Jackass-y and fun. I anticipated a few comments from YouTubers saying things like "This is mad boring," or "Get a life, dork." But what I got was a 15,000-comment-long debate about whether or not I am fat….
My main embarrassment wasn't with my unacceptable figure. It was with the fact that I didn't think the piece was very good.
Sketching the idea, I am thinking what to think about a thing Francis Coppola said while drowning in Apocalypse Now: "To me the great hope is that, now, these little 8mm video recorders and stuff've come out, some people who normally wouldn't make movies are going to be making them, and suddenly, one day, some little fat girl in Ohio is going to be the new Mozart."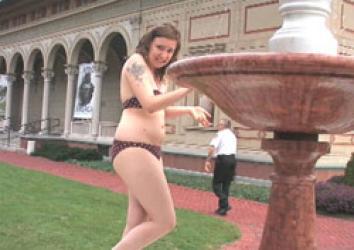 I am working in a very quiet bar on a Saturday afternoon, trying to prepare to try to write by reading "Self-Portrait in a Convex Mirror" and two national newspapers. Why don't the Times and the Journal each just go ahead and consolidate their social-media coverage into a regular section?—something like, say, "Sports"? Every morning the papers hit the door. Every morning yards of agitation and anxiety and self-alienation, briefs on how to get and spend our identities, SEO WTFs, queries about manners and mores and the mediated self, and so forth—these meet the door downstairs with a solid thud. On Monday, the front right-hand column of the Times will find Jenna Wortham writing about Facebook's largest acquisition yet—a $1 billion deal for Instagram. That is the future. In Saturday's Journal, there is a piece by Julia Angwin and Jeremy Singer-Vine about Facebook apps sucking the story of your life dry for profit, and I am weighing this story against my general understanding of the evolving media culture and Dunham's engagement with it as an artist and a personality.
I am reading the paper, and the bartender—23, maybe?—is updating the other patron on her love life. She'd been seeing a guy, but it fizzled out. He started spending more time with another girl instead, and the bartender didn't like him quite enough to put herself out there and pursue an exclusive arrangement, so it fizzled out, which has been kind of a bummer. She is explaining to the other patron that one element of the bummer is, because she was linked to guy and his friends on Instagram, she has had an automatic view onto his ongoing life. She could pick up her phone and watch the other girl riding his motorcycle, straddling the bike that she, the bartender, had imagined herself on. The other patron wondered, "What ever happened to the romance of 'I'm never gonna see you again"?

This article represents a stab at a start at writing around a show so intimate and impassioning as Girls. The piece wants to flow like a length of ribbon unspooled in asides, advancing at digressive stretches, looping old news in ellipses to retrace patterns of thoughts, and so on, and on, until the whole of the thing gathers like a bloom of a bow pinned at the point of an eye. I have more tangential questions than I do straight declarations. But so does Girls?
* * *

In 1991, William Strauss and Neil Howe published Generations, forwarding a cyclical theory of history in which America was born to parents hailing from the Awakening Generation (idealists born between 1701 and 1723), the Liberty Generation (born between 1724 and 1741 and shaped by the Great Awakening), and the Republican Generation (1742-1766, tempered in the crucible of the French and Indian War). According to the Strauss-Howe calendar, I clock in at late Generation X, among the people born between 1961 and 1981, children of the Cold War and MTV postmodernism.
I sense that my narrow mini-generation of cultural consumers—people who went to college, probably, in the middle of the 1990s—are the people whose self-imposed syllabus of voice-of-a-generation reading included Bret Easton Ellis (born 1964), Jay McInerney (born 1955), and the Canadian Douglas Coupland (born 1961), among others. These would be people who fondly remember the square format of Coupland's Generation X and the Vintage Contemporaries cover of McInerney's Bright Lights, Big City—a night scene where an inside-out Hopper meets a remodeled Ruscha as the sign at Odeon makes a neon dream and the windows of twin towers shine like facets of mirrorballs.

My mini-generation of cultural consumers may have owned Mellow Gold on CD and watched Slacker and Reality Bites on VHS and then gone into adulthood looking up at Kicking and Screaming, Walking and Talking. But I'm trying, impossibly, to skirt generalities here, and anyway this is America, where we do magical thinking, occult populism, and Hollywood astrology, searching for our selves in our stars. Maybe there is utility in narrowing the question further?
The famous people in my most immediate age cohort—the popular artists born under the sign of the scorpion in 1974—are Leonardo DiCaprio, who sprouted on Parenthood and Growing Pains and bounced into adaptations of memoirs by Jim Carroll and Tobias Wolff; Jake Kasdan, a producer and director whose career in comedy bridges Apatow's seminal Freaks and Geeks and Elizabeth Meriwether's delightful New Girl; Joaquin Phoenix, whose brother did not survive the Viper Room and who, in filming the cracked deconstruction of celebrity titled I'm Still Here (2010), anticipated James Franco's act; Nelly, outspoken in his commitment to removing one's clothes in the event of hotness and a fine agent of cultural miscegenation; Ryan Adams, who "whatever"; Rosemarie DeWitt, who played the other Rachel; and one Ms. Chloë Sevigny.

Chloë Sevigny began her career in 1992, at the age 17, as a muse and intern at Sassy, a magazine standing as the cool aunt of pop post-feminism. She made her movie debut in Kids (1995), directed by Larry Clark (born 1943) from a screenplay by Harmony Korine (born 1973). The film was exciting and alarmist, pulsing with AIDS fear, druggy in motion. Sevigny looked vulnerable especially for being a natural, unactorly, undefended by the Method or anything, and you got to feeling protective.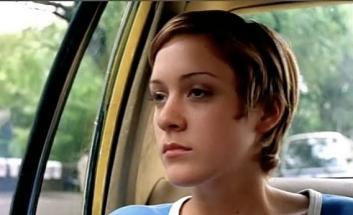 Like any promising voice-of-a-generation text, Kids concerned itself with sexual intercourse and chemical intoxication. It described a decadent terminal end of Gen-X anomie, and it coursed with teen energy. I don't know that I'd want to see it again, but whatever its faults, perhaps because of its faults, it brought a kind of news. Here is Janet Maslin bringing it in for interrogation:

Is Mr. Clark, the still photographer whose celebrated images capture such stark and frightening behavioral extremes, merely recording the urban teen-age life he has seen? Or is this a lurid and cynical exaggeration? … Think of this not as cinema verite but as a new strain of post-apocalyptic science fiction, using hyperbole to magnify a kernel of terrible, undeniable truth.
And where are the kids of Kids today? The characters would be a bit above 30, if everything worked out all right? Things are all right? Right?
* * *
I am sketching on Saturday afternoon an idea about Katie Roiphe (born 1968). On Tuesday, when I click open her Slate piece on Girls, a question mark will light up above my graying head. Her complaint about the show—which treats sex, sometimes, as a sadomasochistic self-experiment and which, in that treatment, reminds Emily Nussbaum (born 1966) of Mary Gaitskill (born 1954)—will take the form of an observation that its sex scenes constitute "stylized celebrations of awkwardness." She will fault these scenes for leaving out "the fun parts" of immature people trying not to seem immature while pushing their lusts together, and I will think that my pal Katie is forgetting herself.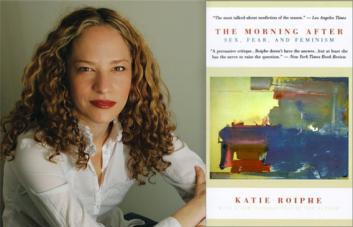 In 1993, when Roiphe was roughly the age of Lena Dunham—and of Dunham's Girls character, an aspiring writer named Hannah Horvath—she launched herself with The Morning After: Sex, Fear, and Feminism, and so you would think that she would know as well as anyone that the sex that the women on Girls are having, in their early 20s with guys in their early 20s, who are never exactly going to be a picnic, sorry, is not all that bad. Yes, on the show, there is a lot of sex, and not a lot of little death, but still there is a lot of sex, and that is, perhaps, a good sign.
On Saturday, I am sketching an idea about what it was like to go to college at the time described in Roiphe's book, in the middle of the 1990s, a uniquely nonthrilling time to go to college. Oh, we got by, but one way to understand a generation or a mini-generation is to understand its approach to sex and drugs, and the middle of 1990s was not too tumultuous in that respect. Perhaps the mini-generation has its early encounters with Nancy Reagan to credit for this, and also the counterexamples of Magic Johnson and Len Bias, and in some way also the influence of Marc Jacobs and the lesser designers of grunge chic, who induced young men and women to wear acres of shapeless flannel, apparel standing in vicious contrast to the mode of today.
It happens that Roiphe was a graduate student at Princeton when I was an undergrad. I raised myself on the very campus where she saw 70-odd blue-light phones glowing under the elms—supposedly safety devices, possibly placebos—and watched them "signal reassurance and warning at the same time." Caroming off Joan Didion, she wrote, persuasively, "The movement against date rape is a symptom of a more general anxiety about sex….. The crisis is not a rape crisis, but a crisis in sexual identity." I think that Roiphe had a strong point back then. It is unclear to me what she is saying, now, in lamenting the awkward sex of Girls. She is lamenting human nature? She is disappointed that non-marital sex still had yet to achieve zipless perfection?

But on Saturday I was just sketching an idea departing from a moment in the second episode of Girls, titled "Vagina Panic." Lena Dunham has a fine knack for framing, in both cinematographic terms (her director of photography is Jody Lee Lipes) and narrative ones. "Vagina Panic" begins with Hannah on her back with her legs spread, submitting to the dominating fantasies of her booty call, who  ejaculating on her fair skin, says, "I'm gonna make the fucking continent of Africa on your arm." It ends with Hannah on her back with her legs spread, submitting to a gynecological exam and worrying beyond reason—fretting operatically, offensively—about AIDS as the doctor applies the speculum (from the Latin, speculum, mirror).
In between, in the middle of "Vagina Panic," Hannah flirts her way near a job offer, talking about on-line dating profiles with a potential boss who lives in "Grown-Up Brooklyn"—as opposed to the youthful precincts she and peers inhabit—and this phrase intensified my attention. In the show's terms, "Grown-Up Brooklyn" encompasses the neighborhood where I'd settled in the late 1990s, when I was 22 and a grown-up only according to law. Because it used to be affordable, I moved into a room in an apartment down the street from a 99-cent store. Here was Katie Roiphe, last fall, writing accurately about what "Grown-Up Brooklyn" is like: "side streets with $2 million houses, side streets with coffee shops that sell $4.50 iced lattes made from something called 'Intelligentsia coffee'…." And here I am, last fall, pushing a baby stroller down these side streets, which is the kind of thing to make you think seriously about generational inheritances, and running into Katie, who is also behind a stroller, and chatting for a bit. The 99-cent store is a Starbucks. Katie is strolling to Barneys. I'm just describing the lens through which I'm forced to look at the show.
In the middle of "Vagina Panic," Hannah flirts her way out of the job offer by twisting the banter—which had been merely inappropriate, casual and light—into the danger zone with an offhand riff casting her interviewer as a date rapist. It was meant to be enticing. It is the most disturbing moment in an episode that's fairly raw in its treatment of sex and power, so that is why I was thinking of Katie Roiphe when sketching this out on Saturday, and wondering, about Hannah in that moment, What is the poor dear thing thinking?
* * *
When Candace Bushnell was Girls-aged, she was filing party reports from Studio 54, and then she was writing for women's magazines, and in 1994, she began a column called "Sex and the City" in the New York Observer, a weekly friskily covering the local elite. You can read the eponymous collection of columns in a book that Barnes & Noble shelves, correctly, under "Social Sciences."

Many of the pieces concern the new mating rituals of the professional class—people in their 30s and early 40s, though Skipper Johnson is said to be a 25-year-old entertainment lawyer who "personifies the Gen X dogged disbelief in Love." "Who needs it?" Skipper asks. "Who needs all these potential problems like disease and pregnancy? … Why not just be with your friends and have real conversations and a good time?"
These people had yet to figure out the rules of the social games they were playing—how to strike a balance between social advancement and romantic security. "It's Friday night at the Bowery Bar," Bushnell writes in the column's very first installment:

There's Francis Ford Coppola at a table with his wife. There's an empty chair at Francis Ford Coppola's table. It's not just empty: It's alluringly, temptingly, tauntingly, provocatively empty. It's so empty that it's more full than any other chair in the place. And then, just when the chair's emptiness threatens to cause a scene, Donovan Leitch sits down for a chat. Everyone in the room is immediately jealous. Pissed off. The energy of the room lurches violently. This is romance in New York.
And now that vision is, in turn, part of the romance of New York, as reflected in the funhouse of entertainment and the cold mirror of art—the same romance reflected in Rhoda on Hulu and in The Age of Innocence in paperback and so on.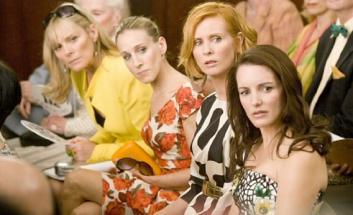 In 1998, HBO adapted "Sex and the City" as a comedy starring Sarah Jessica Parker as Carrie Bradshaw—a journalist morphed into a diarist, a reporter working the beat of herself—and featuring an entourage comprising a ruffled uptown swan, a brazen hussy, and a lawyer in love. Sex and the City is unavoidably in the background of Girls, as an influence on the characters' underdeveloped consciousnesses and on the show's reception in the press.
The column, unlike the show, was most interested in the anthropology of sex—not in the mess of the psychology or the motion of the act. Indeed, I once took Candace Bushnell out to lunch for a story—a meal during which she compared her talents favorably to those of Flaubert—and she got tense about the subject, asking, "What book that's really literature has a lot of sex scenes in it?" I pointed to the work of Philip Roth. She said, "Philip Roth, OK. But why do I want to hear what some man has to say about sex?"
* * *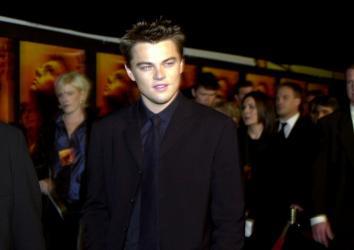 When I was Girls-aged, Diana Spencer had just died beneath the Seine, and the Queen of England was made to emote for the screens of the world, and the axis on which popular ideas of privacy and publicity spin tilted just a bit. The Spice Girls were on the cover of Vogue, and I preferred Posh. Leonardo DiCaprio starred in James Cameron's Titanic, and his nightlife began to include a "pussy posse" of womanizers, and the attendant entertainment press began to hammer out the avatar of Leo, a media character and enfant terrible, and DiCaprio then did a riff on that Leo in Woody Allen's Celebrity. Chloë Sevigny starred in Whit Stillman's Last Days of Disco, a comedy of manners about the New York nightlives of burgeoning yuppies; the finishing-school patter that filled their mouths variously had me wondering at Stillman's ear for artful mannerism and checking my tiny apartment in what would be "Grown-Up Brooklyn" for bugs.
Because it was the late '90s, and there was money, and there were open bars every night just to celebrate synergy, and we had no one to go home to, we all went out a lot. There was a tiny little global stock market crash, and when the Dow rebounded, I found myself joining a pack of finance guys at Webster Hall for an occasion hastily and happily rebranded Back to the Bull Party. One night in 1999, I watched an axis on which the elite world spins tilt millimetrically. Brooks Brothers opened a new store in a glass box on Fifth Avenue at 53rd Street. "The feeling was to say that Brooks is beginning to appeal to a younger clientele," the architect told the Times. There was a party for the opening, and the line for the gift bags with the free shirts was not a line. Nor was it even a mob. At least in a rugby scrum, or a Fishbone moshpit, people observe a sense of decorum.

Girls, essentially a social comedy, is excellent at catching the rush of being a young person in a big city—the possibilities and the constraints, the walks of shame in the blue pre-dawn, the joy and the fear of independence.
The style and the sound mix have a lot to with this, accurately depicting the mood of the sort of dinner party one throws and is thrown into at Girls-age—the sort of dinner party where the social event underway less closely resembles "entertaining guests" than "playing house."
* * *

I don't believe that I've met Ms. Dunham, and I was certainly too shy to introduce myself when I saw her last week. On Wednesday, HBO threw her a party that felt less like a premiere that a debut. For what is her Autumn De Wilde cover shot for New York magazine if not a debutante photo?—like Brenda Frazier's, but done as an ironic pastoral, and with the photo subject possessed of a very smart mouth? Oh, yes, wow, considered purely as a celebrity, Lena Dunham is the girl of the year at the end the world. She seems intimate and direct in her interviews, and canny in her virtual self-promotion. She projects unguardedness while seeming to protect a secret, which is one definition of charisma.
I don't know Lena Dunham, but I know her type. Her type meaning Manhattan chicks, with their native vanity and sure quickness. Her type meaning, also, very specifically, the kids she went to school with. In 2001, I placed a long essay about the Tom Wolfe collection Hooking Up in The Saint Ann's Review, a little magazine published by way of her bohemian prep school. I was on about Wolfe's idea that we have moved from a vision of the self based on Freud to one based on brain chemistry. "From 1990 to 1995," Wolfe wrote,

CIBA-Geneva's sales of Ritalin rose 600 percent… because an entire generation of American boys, from the best private schools of the Northeast to the worst sludge-trap public schools of Los Angeles and San Diego, was now strung out on methylphenidate, diligently doled out to them every day by their connection, the school nurse.
I quoted at length from Wolfe's title essay, which found wondering whether what followed from the sexual revolution might by some lights resemble a reign of terror:

If anything, "sexual revolution" was rather a prim term for the lurid carnival actually taking place in the mightiest country on earth in the year 2000. …  By 2000, an estimated 50 percent of all hits, or "log-ons," were at Web sites purveying what was known as "adult material." …. From age thirteen, American girls were under pressure to maintain a façade of sexual experience and sophistication. Among girls, "virgin" was a term of contempt…. The continuing vogue of feminism had made sexual life easier, even insouciant, for men. Women had been persuaded that they should be just as active as men when it came to sexual advances. Men were only too happy to accede to the new order, since it absolved them of all sense of responsibility, let alone chivalry.
"Each person," Ashbery writes, "Has one big theory to explain the universe." Mine involves the year 2000, and a series of little tilts that shifted the axis of things and shaped the Millennial Generation—a series of changes in television and technology and the self. The changes enabled the world to produce someone like Lena Dunham, and they gave her some fresh human-comedic material to work with.

The year 2000 was an election year, and it took a long time to declare a winner. MSNBC and Fox News flourished in the heat and wind of a toxic political climate and polluted that sphere further, fuelling narratives of civil conflict as a spectator sport.
James Gandolfini won an Emmy for his performance on the first season of The Sopranos. HBO, building on earlier successes, announced its ambition to do serious work.
In the year 2000, reality television got its hooks in. Survivor debuted on CBS, and 52 million people watched the season finale. Fox aired Who Wants to Marry a Multi-Millionaire? Do you remember that one? It's not on YouTube; I have it on VHS. Barring the network broadcast of snuff films, Who Wants to Marry a Multi-Millionaire? is the reason that it is always incorrect to say, "Reality television has sunk to a new low." It was a two-hour special where 50 bachelorettes put on beauty-pageant gowns—and, at one point, swimsuits—in vying for the heart of a supposed big shot hidden offstage. The winner would get a 3-carat ring and marry the stranger on the spot. Further prizes included an Isuzu Trooper.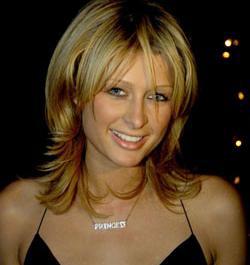 In March of 2000, US magazine changed frequency, format, and brow height, and became the canny celebrity-tabloid Us Weekly. Shortly, the new magazine was a venue for performances for the type of starlet whose skill set includes the ability to walk from her car into Starbucks and back while wearing a carefully considered casual outfit.
In September of 2000, Paris Hilton—theretofore merely a coastal presence, an aimless heiress flashing her panties at "Page Six" and clubbing around L.A.—made her national debut in a Vanity Fair story by Nancy Jo Sales, a key chronicler of the make-moves, blow-up, get-paid scene of the late '90s. "It's like all she wants to do is become famous," one "friend" told Sales of Hilton, "to wipe out the past, to become somebody else."

In 2000, Dave Eggers published A Heartbreaking Work of Staggering Genius, which is not only a good book but a key text in the history of confessionalism, and an invitation to people like Hannah Horvath to start on their memoirs before they've started on anything else.
That summer, The New Yorker published a piece about sex by Lucinda Rosenfeld—an excerpt from a first novel pitched as higher chick lit. The excerpt, titled "The Male Gaze," was greeted by literate New York in terms I have not heard used before or since to discuss New Yorker fiction. Everyone was chattering with her cubicle-mate, excited that someone had rounded up some fresh impressions of postmodern love as practiced in the late 1990s. The full title of the novel lists the names of the heroine's lovers: What She Saw in Roger Mancuso, Gunter Hopstock, Jason Barry Gold, Spitty Clark, Jack Geezo, Humphrey Fung, Claude Duvet, Bruce Bledstone, Kevin McFeeley, Arnold Allen, Pablo Miles, Anonymous 1-4, Nobody 5-8, Neil Schmertz, and Bo Pierce.

Those are notes toward a theory about Lena Dunham's generation and the year 2000. "Each person," Ashbery writes, "Has one big theory to explain the universe./ But it doesn't tell the whole story." Spoilers ahead.
* * *

One night in late December 2011, I was at home watching Girls for the first time and enjoying it very much. The pilot episode cleverly used images of food and hunger to explore what the characters want. It begins with Hannah Horvath—such schoolyard torture implied by that surname!—stuffing her face. Her parents are in town, and they are eating at the kind of place she would probably only go with her parents, at her age, in her position.
For two years, with her parents' fiscal and moral support, Hannah has been interning at a publishing company. She is working on a memoir—tentatively titled Midnight Snack—but she is only two years out of college, so she has to live the rest before she can write it, which is a garden-variety idiocy on Hannah's part and a structural cleverness on Dunham's. So Hannah wants to be… Carrie? Sloane? Don't you dare say Ms. Joan. No, she wants to be Hannah Horvath.

Hannah's mother drops the hammer: "No. More. Money." And Hannah tosses a soft tantrum about her tomorrow. She has work and a dinner party and then she's busy "trying to become who I am." This is, I think, the business and the busy-ness of life, trying to become who you are, trying to figure out what that might mean — much as the meaning of life lies in working out what you believe the meaning to be. I am pretty sure that Dunham knows that Hannah is paraphrasing a motto Nietzsche borrowed from Pindar. I am not sure that Hannah knows she is paraphrasing Pindar, and she is perhaps too young to know Juliana Hatfield, but perhaps she saw words to similar effect on the side of a box of chai tea. The pilot ends after Hannah wakes up alone in her parents' hotel room, attempts to mooch a room-service breakfast, and steals the housekeeper's tip.
In between, Hannah gluts on cupcakes in the most interesting treatment of baked-goods fetishism since Bridesmaids, where Kristen Wiig, at spiritual ebb, crafted herself a treat frosted with a floral design as elaborate in its folds as any in Georgia O'Keeffe's body of work. There's a bodega run, a futile request for bottled water, and the question of when Hannah, having talked herself out of her internship, should come crawling back to her boss (Chris Eigeman): when she is "hungry for the job" or "physically hungry"? There's a dinner party in which Hannah drinks some opium tea, in a spirit of escape and also of adventure, like Alice down on her luck in Wonderland.

So in December I was enjoying the pilot and then I was enjoying the second episode, "Vagina Panic," even more immensely. Here, Hannah and her sisters in young-adulthood hit a stride. Marnie (played by Allison Williams) is coltish, well-bred, and selfish in a way that will appall her once she earns some self-perspective. Shoshanna (Zosia Mamet) is an American princess in pink and a college student tittering like a busy mouse. Jessa (Jemima Kirke) is something else, an international hobo who does not quite hide her simple needs and impulsive appetites behind a mask of cool. In Tiny Furniture, Kirke's alter-ego was called Charlotte, and she liked to think of herself as "TriBeCa's solution to Marianne Faithfull." But Jessa, this chick, she's just, like, Beggars Banquet in human form.
Dunham, as Hannah, is kind of like an SNL player doing body art, you might think, watching this episode, which pushes her skirt over her hips and your eyes up her skirt. Has any of the commentary around Dunham's use of her nude or naked body in her work bothered to compare her to Tracey Emin, Pipolotti Rist, Vanessa Beecroft, Marina Abramovich, or for that matter Matthew Barney? Has any of it bothered to mention what should be obvious—that most people in America under the age of say, 30, are in possession, or not, of nude or naked photographs of themselves?

But I am saying that in late December I was enjoying the show immensely, and the credits came up after the second episode and I saw that the story editor on Girls is one Deborah Schoeneman.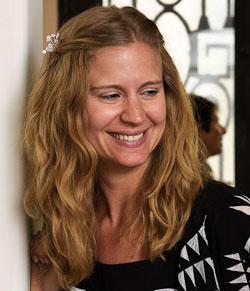 I don't know Lena Dunham, but I know her story editor. Deborah is an old friend of my first roommate in New York City and not that long ago we were all just kids. I have been a fan of hers since she was a reporter at the Observer, writing stories like "The Morning-After Outfit," a classic about the modern conveniences available to young professionals waking from a spontaneous night of casual sex: "Banana Republic, the Gap, Old Navy, H&M, French Connection and Club Monaco–these chain stores, with their cheap, disposable styles, indifferent salespeople, early-ish opening times and liberal return policies, allow one to sleep in someone else's bed, then head straight to work without having to face one's sniggering colleagues while dressed in last night's pants.

I saw Deborah Schoeneman's name in the credits, so I Googled her, and I was reminded that, according to the Times, she was the first person to document Googling someone as a social practice, in a 2001 Observer article "Don't Be Shy, Ladies-Google Him!" Upon developing a romantic or erotic interest in someone, you would type his or her name into the search engine "to perform secret background checks…. It's not perfect, but … it's proven to be as reliable as the scurrilous gossip you get from friends." Schoeneman continued:
While brushing up on someone's personal history online has its benefits, Googlers must be cautious about going overboard and calling attention to their Web investigations–no one wants to be seen as an "e-stalker."

I once busted someone for Googling me. One night at dinner, a writer I met asked me about a story I had written in the Village Voice five years ago. I was caught completely off-guard. "I never told you I worked at the Voice," I said.
The guy, who turned out to be a great friend, blushed. "I Googled you," he confessed, adding: "I do it to everyone, to see what they've done."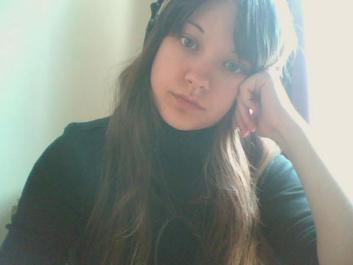 You are sitting there reading that, and thinking the whole scene quaint—blushing, confession, e-stalker—and I ask you to imagine the whiplash I contracted, in December, when I re-read that story on the Observer's website and then clicked on a story on its most-popular list. That story, headlined "Meet Marie Calloway: The New Model for Literary Seductress is Part Feminist, Part 'Famewhore' and All Pseudonymous," concerned a 21-year-old essayist from Oregon who pursued an affair with a writer in New York and wrote a story about it for Thought Catalog, which evidently is a website where young people write things. "The piece," wrote Kat Stoeffel in the Observer, "was shocking for its explicitness—it included a photograph of Ms. Calloway that purported to show the writer's semen on her face—and the fact that its title was the writer's name."
I am asking you to imagine the vertigo. 2001: blushing, confession, e-stalker. Ten years later: wow, whoa, huh? Here's a question from a novelist: "How long is a generation these days?" Here's one from an old-school new media guy: "What hath God wrought?"
* * *

Last week Thursday, I went to the Brooklyn Academy of Music to look at The Last Days of Disco, which I had not seen in a theater since the first time I saw it at Girls-age. It was screening in a repertory series called "Hey, Girlfriend! Lena Dunham Selects," the screen having given itself over to Ms. Dunham for a week.
It was still pretty good, with the camera lavishing gentle affection on Sevigny's shy shoulders. I was strongly tempted to weigh its particular wry earnestness against Dunham's, whose work is intimate and impassioning partly because it breathes with the sense that irony is a literary device, not a way of life. I felt a different kind of resonance in the climactic elegy—an elegy for disco music, for the 20th century, for the very early 1980s, for anyone's early-to-mid 20s—delivered by Matt Keeslar: "We've lived through a period that's ended. It's like dying a little bit." The movie ends with the bliss of a dance scene on a subway car.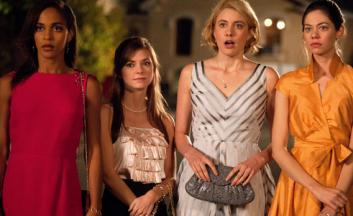 Stillman's follow-up to Disco, titled Damsels in Distress, arrived the day after the screening, belated and right on time. The new movie—a comedy starring Greta Gerwig as a kerchiefed co-ed—concerns the self-inventive ideas and self-destructive ideations of young people. The movie takes place on a fairy-tale campus, with no blue-light phones or blue pre-dawns. Damsels in Distress feels deliberately unfinished. It leaves off where Disco left off—with another dance scene. Here is a splash through a campus fountain and an attempt by Gerwig's heroine, who spends her energies thwarting suicides, to launch an old-fashioned decorous dance craze. The scene—like the dancing-on-my-own moment that closes the buoyant third episode of Girls—seems to be saying that the pleasure of one's own body is the best cure for the ailment of thinking too much.
Disco was Thursday. Damsels opened Friday. Girls premieres next Sunday. Easter Sunday night I am with my laptop very late sketching out this idea in a bar. The bartender is playing country swing off iTunes. Two couples—two new couples, maybe?, this looks like a pick-up in parallel—are dancing triple steps, triple steps, rock steps, blissfully. Why not?