Yesterday Reddit user ElBeh announced that noted e-book hater Jonathan Franzen had autographed his Kindle, and the news quickly spread across the Internet. Book blog GalleyCat picked up the story, and magazines like The Atlantic and Paste soon followed.

However, this wasn't the first time Jonathan Franzen has deigned to sign his name on Amazon's e-book reader. In fact, I believe I made the acclaimed "Great American Novelist" sign his first Kindle in 2010.

After a reading the author gave at the Union Square Barnes & Noble in New York City, I sheepishly lined up for the book signing with my Kindle. As I recall, Franzen said that he'd never signed one before (a revelation I tweeted about later that night), and, after a sigh, deigned to endorse it. The marker was a silver Sharpie provided by a Barnes & Noble event planner, or perhaps an off-brand equivalent.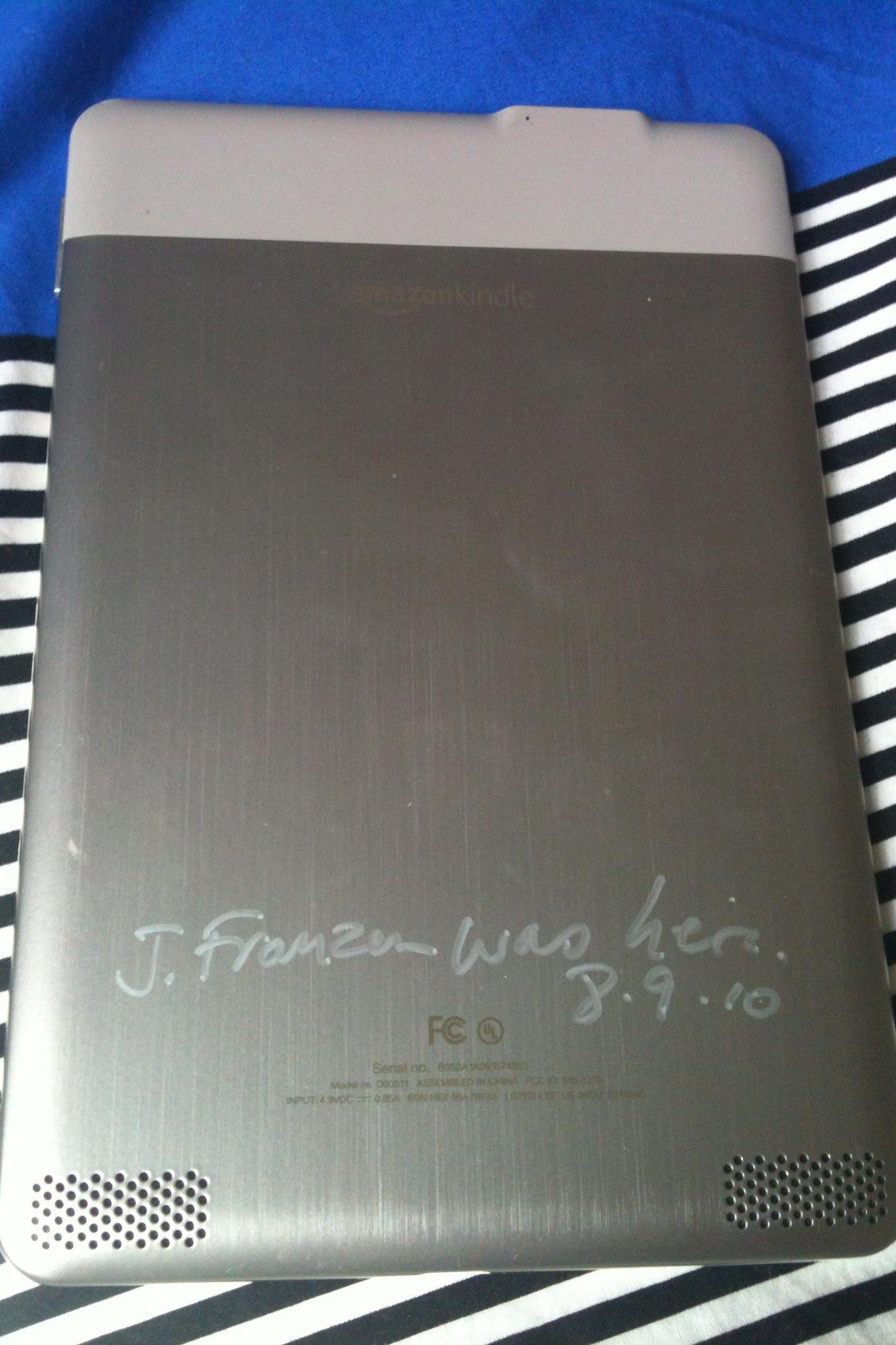 In the photo, you'll see that Franzen dated the rakish "J. Franzen was here" by writing "8-9-10," though this momentous occasion actually took place on Sept. 8, 2010 (9/8/10). Franzen blushingly justified the mistake as being in "the European style." After the deed was complete, I'd like to say that I laughed devilishly at having signed his soul over to the digital age, but I just thanked him and moved along.

Is this great historic artifact worth anything? I'm not sure. But interested parties can please bid wildly against each other in the comments.
Previously:
Twitter Rises Up, Proves Jonathan Franzen's Point About Twitter