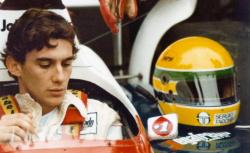 Folks, it's been fun. I'm sorry I wrote so much about The Oscar, but there it is.

Last year several of my favorite films—Poetry, Moneyball, The Descendants, Tinker, Tailor, Soldier, Spy—mixed all sorts of tones and colors in a controlled and very crafty way. Usually this sort of restraint makes for dull, hands-off cinema. But some directors simply know how complicated human beings really are, and they try to convey that complication on-screen, in the service of a story. For individual moments that stuck with me, though, I'll go with a few from other movies:

1) The dueling-toast sequence in Bridesmaids. Kristen Wiig and Rose Byrne one-upping each other at the microphone, without a speck of caricature. The funniest sequence of 2011, outside the GOP campaign trail.
2) The multiple-take moviemaking sequence in The Artist. As Jean Dujardin and Berenice Bejo run through a dance scene together before the silent movie cameras, affection blossoms into love before our eyes. The Artist sometimes strained to accommodate its satiric and melodramatic impulses, but everything came together in this crucial, melting segment.
3) The prologue of Melancholia. It can actually stand up to the praise already heaped upon it. Like his sadistically beautiful overture to Antichrist, Lars Von Trier's intimations of terrible things to come reminded the world that the man who keeps saying the stupidest things at press conferences can dream up some exquisite imagery (and not just pretty pictures).

4) A scene you won't remember from War Horse. I was wildly mixed on Spielberg's storybook, but there's a sequence featuring the great Niels Arestrup set in a farmhouse interior, an encounter between the Frenchman and the invading German soldiers. The shot I'm thinking of runs close to a minute, shifting our focus from one character under duress to those who may do him harm. It cuts only when absolutely necessary. It does not call attention to itself in the least. Why have all but the shrewdest contemporary directors abdicated the notion of blocking a complex scene and then figuring out how the actors will interact with the camera movement? Spielberg may be a hambone, and the worst of War Horse undercuts its own filmmaking craft, but this, for me, is the shot of the movie, because more than John Ford, even, it reminds me of the way Vincente Minnelli (who revered Ford's camera eye) activated the simplest dialogue sequences visually.

5) Hardly anybody saw Guy and Madeline on a Park Bench, Damien Chazelle's wonderful whatzit imagining the Shadows-era musical John Cassevettes never made, but the tap-dance-and-trumpet duet was kinetic magic.
6) 3-D reclaimed! Werner Herzog's Cave of Forgotten Dreams and Wim Wenders' Pina forced audiences into a new and hushed relationship to an inherently gimmicky format, proving that sidling up close to stalactites as well as performance artists could lead to moments of transcendence.
7) The pit stop in Senna. An undervalued doc about the great, reckless Formula One racer Ayrton Senna. The film's archival footage peaked with the behind-the-driver's-shoulder perspective of a pit stop under almost comically pressurized conditions. Talk about action and suspense! Suck on it, Autobots.
And on that high note, I say: It's been great fun, Dana, Stephanie, and Dan. Thanks for having me.
---