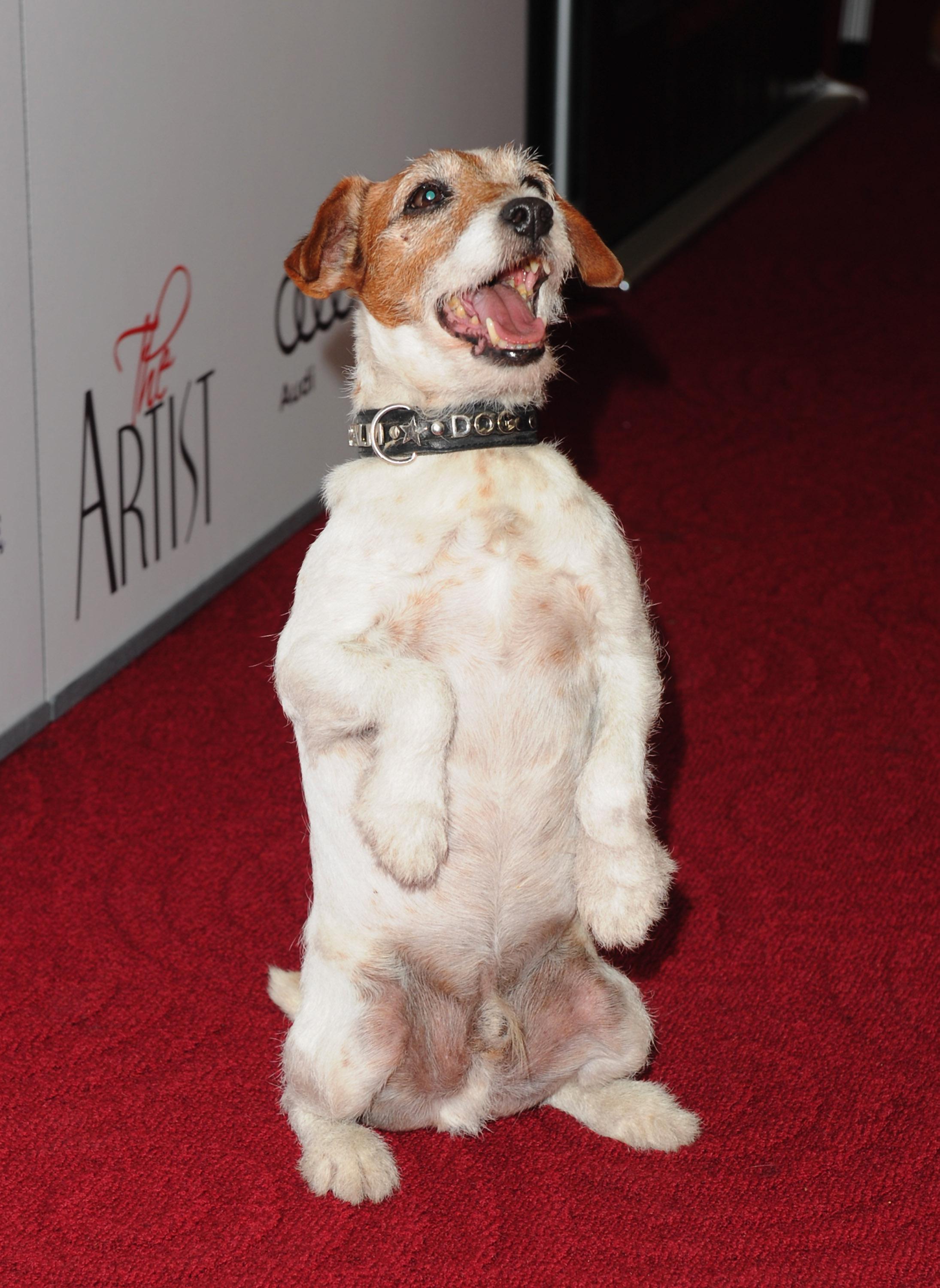 One of the biggest surprises of this Oscar season has been the momentum building behind Uggie, the Jack Russell Terrier who plays The Dog in The Artist. Uggie's supporters include S.T. VanAirsdale of Movieline, costar and veteran character actor James Cromwell, and the 1,000+ members of the "Consider Uggie" Facebook page. New York Post film critic Lou Lumenick has said that Uggie's star-making turn represents "the best performance, human or animal, in any film I've seen this year," and Lumenick even lobbied (unsuccessfully) to get Uggie an award from the New York Film Critics Circle. The New York Times is now paying attention, and the excitement has crossed the pond, spurring excited pieces by French journalists as well.
This campaign is plainly ridiculous. There were far better, more convincing performances by dogs this year. Uggie is little more than a hound for attention, and to reward such a groveling and ostentatious performance would make a mockery of the Academy Awards, as it has already made a mockery of the Palm Dog at Cannes, the most distinguished prize for superb canine acting.
The Uggie campaign shows no signs of slowing—just today The Daily Beast slapped together a fawning profile of the pooch. It is a dispiriting reminder of that old awards-season adage, which remains as true as ever: Credit never goes to the dog who does the best acting, just the one who does the most acting.

---