There are years when one's top 10 list runneth over, when there are so many eligible candidates it becomes necessary to start disqualifying on technicalities. 2011, for me, was not one of those years. If anything, there are a few movies here that sort of sneaked in past the bouncer. Not every film on this list qualifies as a perfectly honed masterpiece—I could have done without whole subplots in a few of them—but every one of these left me, as the closing credits rolled, in need of a spatula to scrape myself off the floor. The Golden Spatulas of 2011—in alphabetical order, not order of preference—go to:
Buck. Forget War Horse: Cindy Meehl's modest documentary was 2011's one-stop shop for equine uplift. Meehl follows the itinerant life of Buck Brannaman, the horse-training consultant who was the inspiration for the novel and movie The Horse Whisperer. Brannaman survived a childhood of early loss and horrific abuse to grow into a preternaturally gentle man, the kind of born teacher you're lucky to study with once in a lifetime. His end-of-film encounter with a dangerously aggressive stallion and its troubled owner made for some of the year's most affecting unscripted drama.
Cave of Forgotten Dreams. One of the most powerful missions a documentary can fulfill is simply to take you to a place you'd never otherwise go and allow you to experience its wonders. Werner Herzog's dreamlike 3-D descent into France's Chauvet Cave, the site of the oldest-known paintings in the world, was like a first-class ticket on a time machine operated by the coolest pilot ever.
Certified Copy. It took two viewings for Abbas Kiarostami's Möbius-strip marital drama to reveal its brilliance. The first time through, I was vexed by the film's founding uncertainty: Was Juliette Binoche's character married to the man she spends the movie flirting and fighting with, or were they just out on a very, very weird first date? The second time, I realized that vexation was part of the point: Certified Copy is an insoluble puzzle of a movie about the insoluble puzzle of love.
The Clock. Christian Marclay's 24-hour cinematic timepiece, composed of clips from thousands of movies featuring time-measuring devices of all kinds, may feel like an odd choice for a year-end best-of list, and it's certainly the only movie I'd dare to include after having watched it for only one-twelfth of its total running time. But the two hours that I caught after waiting on line at a Chelsea gallery last winter were among the most thrilling minutes I spent in a theater this year (and certainly the best thing that's ever happened to me in the confines of a Chelsea art gallery).  Marclay's impeccably edited mashup seems to be about everything at once: life, death, art, memory, and above all the inexorable passage of time. I still can't see an image of a clock in a movie without thinking of The Clock and wishing I could watch the whole thing (preferably over the course of several days, with plenty of snacks and naps). If it plays at a museum near you (Boston's MFA, L.A.'s LACMA, and New York's MoMA have all acquired it this year), set aside a whole day.
The Interrupters. Steve James' and Alex Kotlowitz's documentary about a group of ex-cons working to stop youth violence on Chicago's South Side is an exemplary piece of both reportage and nonfiction filmmaking. It's an unblinking look at the unstable third-world nation that exists at the heart of every American city: a place full of lawlessness and fear, yes, but also of great acts of courage and forgiveness.
Rise of the Planet of the Apes. Large chunks of Rupert Wyatt's primates-take-San-Francisco action movie were pretty much run-of-the-mill (if nicely done) blockbuster fodder. But every time Caesar, the genetically mutated super-ape turned grass-roots rebel leader, came on-screen, the movie became something much more. Andy Serkis' performance, working (literally) hand in glove with advances in performance-capture technology, definitively established the mo-cap technique as an exciting new art form. And the ape militia's climactic storming of the Golden Gate Bridge single-handedly reinvigorated the cliché of the summer-movie action set piece.
A Separation. All the filmmakers this year who tried but didn't quite manage to pull off enigmatic, minimalist portraits of personal and family dysfunction (I'm thinking in particular of Shame's Steve McQueen and Martha Marcy May Marlene's Sean Durkin) could take a tip from the Iranian director Asghar Farhadi. His investigation of a middle-class couple's dissolving marriage, set against the backdrop of a separate, harrowing legal dispute, is as delicate and finely detailed as a Persian miniature painting, with an ambiguous ending that's fully earned.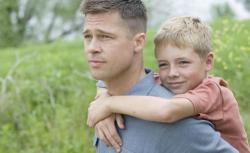 The Tree of Life. Terrence Malick's wildly ambitious existential tone poem wasn't the only movie this year that imagined the end of the world. It's the only one I can think of, though, that also had the gall to throw in an extended flashback to the beginning of the universe, Big Bang and all. The Sean Penn-in-a-skyscraper frame story overstayed its welcome, and I'm still not entirely sure what that inter-dinosaur drama was all about. But the film's middle section, with its sensorially precise evocation of a midcentury Waco childhood, felt like a rediscovery (or maybe a reinvention) of what cinema was made to do.
Uncle Boonmee Who Can Recall His Past Lives. Boonmee, a man suffering from severe kidney disease, goes to the Thai countryside to spend his last days. He's visited there by members of his family, both living and otherwise—the ghosts of his dead wife and son return in both human and animal form to help escort Boonmee on a journey through his past lives and into the next. This all sounds very abstruse, but the experience of watching Uncle Boonmee is actually funny, playful, sad, and contemplative all at once. It's a perfect introduction to the demanding but rewarding work of the Thai director Apichatpong Weerasethakul.
Weekend. Two young guys in Nottingham, England—a closeted gay lifeguard and a flamboyantly out artist—pick each other up at a club, have a one-night stand, and then spend the weekend falling warily, tentatively in love. That's all there is to Weekend, but this lo-fi movie's apparent offhandedness masks both director Andrew Haigh's storytelling craft and his lead actors' uncanny ability to deliver complex, emotionally perceptive dialogue like they're thinking it up on the spot.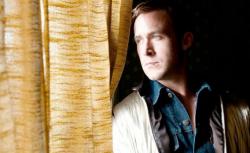 Runners-up (again in alphabetical order, to be discussed at greater length in this year's Slate "Movie Club," beginning on Monday, Jan. 2):
Attack the Block
Bridesmaids
Drive
Our Idiot Brother
Pariah
Take Shelter