Stephan Pittman looks nothing like Vince Young. The former is a balding, 33-year-old registered sex offender living in Fort Washington, Md., who's been described in the press as "a little out of shape" and "not that athletic." The latter is a college football legend and the current backup quarterback for the Philadelphia Eagles. That disparity didn't stop Pittman from allegedly posing as Young in order to, among other things, pocket phony charitable donations and score free drinks at nightclubs.
Pittman, who was arrested a few weeks ago in Maryland, followed a familiar playbook. Scam artists have been impersonating professional athletes for ages, and their tales are marked by two repeating themes. First, the impostors are almost always bumbling and shoddy. Second, the victims are usually willing to suspend disbelief to an outrageous extreme. In 2001, NFL receiver Jacquez Green, whose identity was pilfered by a Florida grifter, set forth a simple one-step plan for foiling sports scammers. "Ask yourself," the wealthy athlete implored, "Why would I need to be asking for money?" And yet, when a supposed pro athlete is in our midst, we seemingly lose all ability to distinguish between a wealthy football player and a random fat guy.

In the distant past, when Notre Dame had a good football team and fans packed auditoriums to witness one outrageous basketball trick shot after another, the athlete impostor bit was most often used to obtain free hotel stays. Police arrested Charles A. Hart in the summer of 1963 after he posed as 1920s-era Fighting Irish quarterback Frank Carideo. Hart was charged with defrauding an innkeeper, and headline writers of the era rejoiced—"Impersonator Fumbles Ball," "Third Down, Nowhere to Go But Jail," etc. Thirteen years later, police in Virginia arrested Bobby Ray Ford for impersonating a Harlem Globetrotter. While traveling through multiple states over the course of four years, Ford charged $50,000 (aka, a zillion dollars in 1976) to the Globetrotters' account. A spokesman for the team, overrun with phone calls from "irate innkeepers," told the Associated Press that the scam was "a testimony to the popularity of the Globetrotters."
Hotel desk clerks of yore could be forgiven for not seeing through such flimflam. There was no SportsCenter, no NFL Network, and no Google. If someone ambled up to the front desk claiming to be James "Twiggy" Sanders or Mickey Klutts, how could you refute them? In the era of the Web and ubiquitous sports television, such identifications should be easier to make. Nevertheless, today's con artists have little trouble convincing marks that they're pro athletes.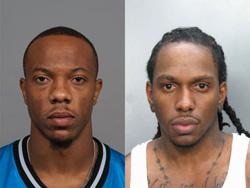 Six years before the pudgy Pittman ran his scam, police arrested Brian Jackson for impersonating Pittsburgh Steelers quarterback Ben Roethlisberger. Jackson, who managed to drum up dates and steal money despite looking nothing like Roethlisberger, wasn't particularly invested in his Big Ben identity. He also scammed women by saying he was Roethlisberger's backup Brian St. Pierre, as well as Steelers tight end Jerame Tuman.
At least Jackson is the same race as the guys he impersonated. In 1980, Texas con man Rickey Lee Oldham posed as 49ers tight end Rick Odom in order to steal $170. Oldham is white. Odom is black. Oldham also told his fraud victims that he, as Odom, had played for the Houston Oilers; Odom never played for Houston. And according to news reports, he resorted to the oldest line in the book, promising his victims he could double their money in a "crayfish production venture."

Twenty years after Oldham's scam, "a slender black man in his mid-30s" posed as former Heisman Trophy winner Danny Wuerffel to secure a loan from Home Depot. And in 2007, a Caucasian rip-off artist drove off with a $35,000 motorcycle from a Kansas dealership after claiming to be black NFL player Dexter Coakley. A story in the Wichita Eagle explains that the fake Coakley traveled with a partner who stole a different bike while pretending to be former Washington Redskins offensive lineman Gary Sayre. A description of the man posing as Sayre: "about 5-feet-5 inches tall, 180 pounds with blonde hair, a goatee, and a rose tattoo on his left hand."
Pretending to be an athlete with a different skin color is nothing. Richard E. Nelson posed as a ballplayer who was no longer alive. Nelson, who impersonated former MLB player Rocky Nelson for more than 25 years, had his Bradenton, Fla., neighbors convinced they had a former major leaguer in their midst. Nelson conducted media interviews about his nonexistent career and signed baseballs at the local grocery store. After he told a friend that his son stole his World Series ring, the man purchased Nelson a $1,500 replica. The lies began to unravel, however, when a baseball aficionado in Bradenton noted that Rocky Nelson was bald, while the man claiming to be Nelson had a full head of white hair. And it all came crashing down in 2007, when word got out that Rocky Nelson, the baseball player, had died in 2006.

As with every other type of scam, the Internet has made it easier for faux athletes to pull one over on the easily duped. In 2000, Herbert John Derungs pretended to be both Derek Jeter and Nomar Garciaparra in order to trick a baseball bat manufacturer. Derungs used fraudulent emails and an array of different screen names to acquire more than $3,000 worth of lumber before getting caught. "I am interested in your product, due to the fact that Jose Canseco let me use his last year," wrote Derungs from the address derekjeter222@hotmail.com. He signed the email "Thanks Derek," and the company sent him the damn bats.
Derungs' work, like that of Brian Jackson, shows that impostors need not stick to a single subject. In 2003, a Louisiana man named Elander Mark Lachney posed as hockey stars Keith Tkachuk, Brian Leetch, and Jeremy Roenick and briefly succeeded in securing loans and credit cards in their names. For Sandro Duval, impersonating three different people was child's play—he accomplished that feat in one night. Four months ago, Duval allegedly gained entrance to a Miami club while pretending to be Detroit Lions cornerback Chris Houston, then told patrons inside that he was Lil Wayne's manager. When the bill came, he claimed to be Carolina Panthers player Chris Gamble.

But, really, why stop at two or three alter egos? Israel "Izzy" Lang played six NFL seasons in the late-1960s before retiring to pursue a career in defrauding other players. In 1988, he was arrested for pretending to be former New York Giants running back Joe Morris. In the process of racking up 24 post-NFL arrests, Lang has also allegedly posed as Lawrence Taylor, Doug Williams, and Leonard Marshall.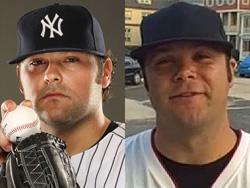 Those who impersonate athletes also don't heed the maxim that it's unwise for a scammer to call unnecessary attention to himself. Take Steve Karsay's impostor, Jonathan Henry—now this guy was one rude son of a bitch. Henry, who allegedly assumed Karsay's identity to score free meals at posh Manhattan eateries over the course of two years, also made it a point to get wasted at charity events and hit on unsuspecting women. Cops nabbed Henry in 2007, but not before he got tanked at a comedy club "where he interrupted the show by hopping over the bar, [made] out with a randomly chosen woman, and [skipped] out on his $100 tab."
Joba Chamberlain impersonator Ryan Ward wasn't terribly interested in free meals or monetary gain, but he was still a huge jerk. Ward claims to have slept with nearly 100 women while pretending to be the rotund reliever. ("I hooked up with over 62 at least," he told the New York Post.) Police arrested Ward in 2008. Lesson learned? Not so much. "I probably wouldn't do it again," said Ward, who after getting busted noted that he wanted to become a celebrity impersonator. He then did an interview with Howard Stern, began going by the name "Joba the Nut," and was set up to meet the real Joba Chamberlain at a Yankees game. That meeting never came to pass: Ward apparently got so drunk that he was booted from the stadium.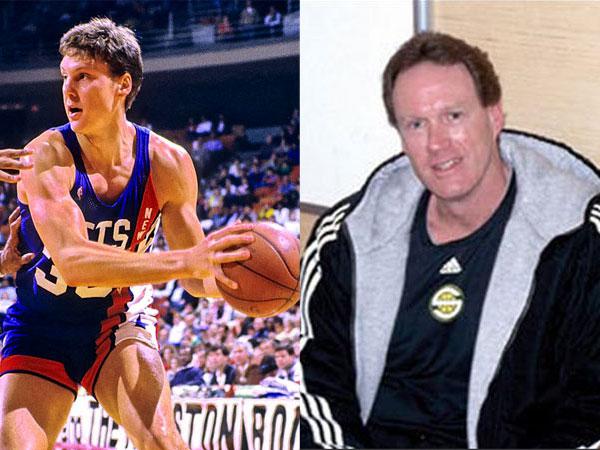 Joba the Nut realized from the start what Ronnie Craven found out around the same time: Pro athletes can pick up lots of women, and run-of-the-mill tubby dudes with bad haircuts generally can't. In 2008, Craven allegedly posed as former Seattle Supersonic Jeff Turner to seduce women in the slimiest of ways. "[It started as] an online dating thing," Craven, told the Seattle Post-Intelligencer. "Does that mean I can go out there and represent the Sonics? No. Does that mean that I did it to get some [sex]? Absolutely."
While punks such as Craven, Ward, and the crayfish farm guy almost always get caught, their luck usually doesn't run out right away. The ridiculous fabrications and sucked-in guts of most athlete impostors remain concealed long enough for the perpetrator to seduce a gullible woman or zoom off on a pilfered motorcycle. Faux athletes will continue to show up on the police blotter because there's temporary gratification to be gained in convincing someone you're Joba Chamberlain, even if it's in a dark room and even if you end up leaving that room in handcuffs.
All the while, somewhere in the distant beyond, Barry "The Great Impostor" Bremen is shaking his head. Starting in the late 1970s and continuing through the 1980s, Bremen—who passed away this summer—sneaked onto various fields of play while posing as an NBA player, a professional golfer, and a major league outfielder. He was silly and friendly, and people loved him. Bremen wasn't looking to trick anyone into having sex with him or trying to steal expensive bikes. He was the rare sports impersonator who simply wanted to make people laugh and smile—a guy who did it for the love of the game.
C*Correction, Oct. 20, 2011: This piece originally mislabeled the photos of basketball player Jeff Turner and his impersonator Ronnie Craven.