Pauline Kael stood only 4 feet 9 inches tall, but a decade after her death (and two decades after she published her last New Yorker review), her shadow still towers over the landscape of film criticism. Like it or lump it, if you write about movies in America today (and in the age of the Internet, who doesn't?), you define yourself at least in part in relation to Kael. In fact, you probably channel her from time to time without realizing it. Even the second-person "you" in those sentences echoes Kael's chummy yet bullying voice: To read her is to be grabbed by the lapels and yanked down into the theater seat next to her. "She'd have liked you," a colleague said to me, shortly after Kael's death and my start as a critic. It was a curiously heady, almost hubristic thought to entertain. For the nearly quarter of a century that she reigned as the New Yorker's doyenne of film criticism and one of the country's most visible public intellectuals, there were few cultural dispensations that conferred as much power as being liked by Pauline Kael. Her approbation could make a director's or writer's career, and her antipathy could sink it.
Only now, after reading Pauline Kael: A Life in the Dark, Brian Kellow's new biography of this movie-mad daughter of an immigrant Jewish chicken farmer from Petaluma, Calif., do I realize what a double-edged sword it would have been to be liked by Pauline Kael. Maybe it's just as well we never met, though she does sound like wonderfully lively company. The woman whose 82-year-long life Kellow chronicles in this meticulously researched, sympathetic book was a real piece of work: self-assured to the point of arrogance, boundlessly energetic and brashly combative, capable of generously nurturing talent in the filmmakers and journalists she admired and then, just as brusquely, abandoning or betraying them.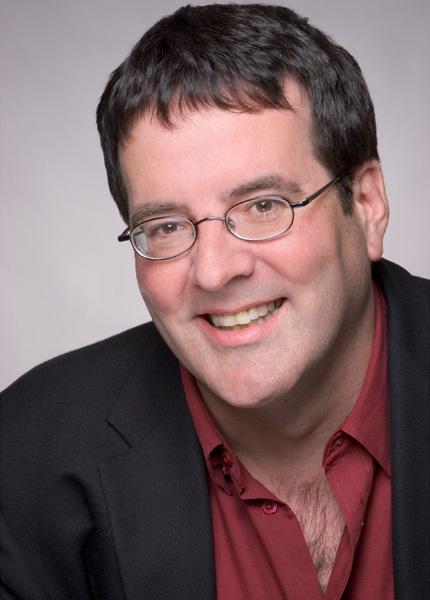 In her personal life Kael could wear heavy armor; one friend describes her as a lover of vigorous debate who almost never changed her mind about anything. On the page, though, she was capable of extraordinary self-exposure. Her diaristic asides, for which there was ample room in reviews that sometimes ran up to 9,000 words, became a trademark beloved by her fans and mocked by her detractors. Kael's deepest self seems to have poured out in her film criticism, as she acknowledged late in life when asked why she didn't write a memoir: "I think I have." In her review of the 1963 Paul Newman Western Hud, a semiautobiographical description of the long summer nights on Western ranches segues into a vivid childhood memory of playing alone in a barn while her father paid a visit to his mistress. Kael's sudden bursts of self-revelation, the way she moves seamlessly from a discussion of the images onscreen to a glimpse of her internal life, recall a performer who only truly comes alive on stage. (Judy Garland, another pop artist with an uncanny ability to connect with her public, comes to mind.)
Taken as a whole, Kael's work stands as a sprawling, proudly ramshackle monument to the primacy of pleasure as a critical principle. Kael's body—the carnal instrument through which she apprehended and responded to what she saw onscreen—tended to be present in her reviews to a degree that made some readers uncomfortable. In a celebrated broadside against Kael in the New York Review of Books, Renata Adler deplored her frequent use of images of "sexual conduct, deviance, impotence, masturbation; also of indigestion, elimination, excrement." Three decades later, Adler's white-gloved queasiness reads as prissy. The critical voice that has prevailed is Kael's sensuous, earthy, often bawdy one, present even in the coyly naughty titles of her collected reviews: I Lost It At the Movies, Kiss Kiss Bang Bang, Going Steady, Deeper Into Movies.
Rhapsodizing about Robert Altman's Nashville (in a review that irked many of her fellow critics, who complained that she had been shown an unfinished version far in advance of the film's opening), Kael wrote that "Altman, from a Catholic background, has what Joyce had: a love of the supreme juices of everyday life." Those "supreme juices" were what Kael went to the movies for as well. Praising Barbra Streisand's vitality in Funny Girl, she noted approvingly, "She simply drips." John Travolta's "thick, raw sensuality" in Saturday Night Fever inspired a similarly erotic reaction; his "pent-up physicality," Kael wrote, left the audience in a state of "pop rapture."
Kael's review of Bernardo Bertolucci's taboo-shattering Last Tango in Paris is one long frisson of pleasure at the film's "thrusting, jabbing eroticism"—a pleasure that's only intensified by being mixed with disgust. She concludes on a note of open-ended wonderment: "I've tried to describe the impact of a film that has made the strongest impact on me in almost twenty years of reviewing. … I don't believe there's anyone whose feelings can be totally resolved about the sex scenes and the social attitudes in this film." Kael loved movies that left her somehow off balance, overwhelmed by the intensity of her response, and some of her most powerful writing occurs at these moments of vulnerability.
It's no accident that Kael's golden age as a writer—the late '60s through the late '70s, when she shared the New Yorker critic post with Penelope Gilliatt, each reviewing movies for half the year—coincided with the great flowering of American independent cinema (Coppola, Scorsese, Altman). Kael's voice was perfectly suited to the new cinematic style of the time—coarsely vernacular and formally imperfect but raw, bold, and inventive. She was something of an easy rider herself, a wisecracking iconoclast like one of the anti-authoritarian Army surgeons in Altman's M*A*S*H.
And like Walt Whitman—another great American runner-off-at-the-mouth—if she contradicted herself, very well then, she contradicted herself.
She spent her career taking Andrew Sarris to task for his director-centric "auteur theory," but she was not above tying herself in knots to defend even the lesser works of filmmakers she lionized, like Brian De Palma (whose work she preferred to his master Hitchcock's). Kael's resistance to any semblance of being systematic—the stubborn idiosyncracy of her passions—could be both a weakness and a strength in her work. She wrote so directly from the gut that she risked elevating personal response into a critical principle, and she could be dismissive and contemptuous of responses that differed from her own.
A philosophy major who dropped out of Berkeley her senior year, Kael was 48 years old when she wrote her first review for the New Yorker (an inspiring fact to learn for any writer regretting her failure to achieve early success). She'd already had one short, failed stint of trying to make it in New York as a writer, sandwiched between years spent in the Bay Area scrambling for a living as a freelance critic and knockabout public intellectual. She was a popular unpaid radio commentator on the legendary left-wing talk station KPFA, and also managed (and wrote well-received program notes for) Berkeley's Cinema Guild, a two-screen theater owned by a man to whom she was briefly and, from the sound of things, indifferently married.
Kael's domestic life was as unconventional as her career path, and it's here that Kellow's biography leaves the reader wanting more. After her divorce from the theater owner, Kael seems never to have had a romantic involvement again (though she enjoyed the company of young male filmmakers like James Toback and Paul Schrader). The closest and longest-lasting partnership of her life was with her daughter, Gina James, from an earlier relationship with a bisexual experimental filmmaker. James considered speaking to Kellow, but finally declined, leaving a blank space at the center of this otherwise vividly detailed biography. Gina lived with her mother till she was over 30, typed up her reviews after Pauline stayed up all night writing them in longhand, and gave up both college and a shot at a dance career to serve as her mother's caretaker, companion, and driver.
Even if a sit-down with Gina was impossible, I wish Kellow had gone to more trouble to flesh out the portrait of the two women's life together. It's hard not to crave more specificity when Kellow cites the text of the breathtakingly passive-aggressive eulogy that Gina delivered at her mother's funeral in 2001: "My mother had tremendous empathy and compassion, though how to comfort, soothe or console was a mystery that eluded her … . Pauline's greatest weakness, her failure as a person, became her great strength, her liberation as a writer and critic . … she turned her lack of self-awareness into a triumph." Kellow opens the final chapter of his book by quoting Gina's funeral speech at length, but his only response to these damning words is to briefly note that "her comments were remarkably brave and unsentimental." Given how ghostly Gina's presence has been throughout the book, this last-minute glimpse of a misused daughter's resentment seems worthy of a closer reading.
In her review of Ingmar Bergman's Shame (which, unlike the majority of Bergman's films, she admired), Kael offered a perhaps unintentional glimpse of her own relationship to writing when she wrote: "If a movie director cannot control both the thematic material and the flux of visual material, it is far better to have inner order and outer chaos, because then there is at least a lot to look at." Kael's own "outer chaos" is discernible in her shaggy, peripatetic, marvelously readable prose style. She wrote film criticism that offered a lot to look at, so much so that, 40 years later, we're still not done looking. Her "inner order," at least in Kellow's retelling, is harder to get at; like one of the "supremely juicy" movies she loved, Kael's life and career remain captivating in their sprawling ambiguity. But maybe Kael's right—her tell-all personal memoir is already there for us to read. She wrote it at the movies.