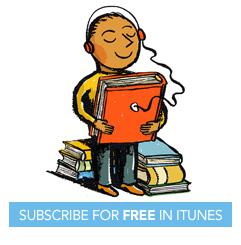 Reading alert: This month, Slate's Audio Book Club will talk about Jennifer Egan's A Visit From the Goon Squad. It's a book festooned with awards, including this year's Pulitzer Prize and National Book Critics Circle Award. HBO is developing a TV series based on it. In interlocking chapters, Egan moves from character to character and decade to decade, juggling several story lines. For Aspen Public Radio, Jonathan Bastian compared the effect to the 2005 film Crash. "We're steadily saying goodbye to the bulk of traditional novels, in which a story has one narrator, and the reader learns about one relatively confined world. Instead we're now experiencing the collision of multiple different worlds from unusual vantage points." Discuss!
We'll post this new Audio Book Club, with editors Michael Agger, Emily Bazelon, and John Swansburg, on Monday, Aug. 29. And an early alert for September: We'll be talking about Amy Waldman's new 9/11 novel, The Submission.
You can also listen to any of our previous club meetings through our iTunes feed or by clicking on the links below. To download the MP3 file, right-click (Windows) or hold down the Control key while you click (Mac), and then use the "save" or "download" command to save the audio file to your hard drive.
Harry Potter and the Deathly Hallows, by J.K. Rowling
Caleb's Crossing, by Geraldine Brooks
The Killer Angels, by Michael Shaara
Moonwalking with Einstein, by Joshua Foer
Swamplandia!, by Karen Russell
Room, by Emma Donoghue
Battle Hymn of the Tiger Mother, by Amy Chua
Madame Bovary, by Gustave Flaubert
Lord of Misrule, by Jaimy Gordon
Remainder, by Tom McCarthy
Great House, by Nicole Krauss
Freedom, by Jonathan Franzen
The Immortal Life of Henrietta Lacks, by Rebecca Skloot
Super Sad Love Story, by Gary Shteyngart
The Imperfectionists, by Tom Rachman
Imperial Bedrooms, byBret Easton Ellis
Reality Hunger, by David Shields
To Kill A Mockingbird, by Harper Lee
The Big Short, by Michael Lewis
Wolf Hall, by Hilary Mantel
White Noise, by Don DeLillo
Lit, by Mary Karr
The Original of Laura, by Vladimir Nabokov
"A Small Good Thing" and "The Bath," by Raymond Carver
The Anthologist, by Nicholson Baker
The Catcher in the Rye, by J.D. Salinger
A Vindication of Love, by Cristina Nehring
Thy Neighbor's Wife, by Gay Talese
"The Swimmer," by John Cheever, and "A Good Man Is Hard To Find," by Flannery O'Connor
Atmospheric Disturbances, by Rivka Galchen
Infinite Jest, by David Foster Wallace
Rabbit, Run, by John Updike
The Great Gatsby, by F. Scott Fitzgerald
The Night of the Gun,by David Carr
American Wife,by Curtis Sittenfeld
Brideshead Revisited,by Evelyn Waugh
Netherland, by Joseph O'Neill
Anna Karenina,by Leo Tolstoy
Beautiful Children,by Charles Bock
All the King's Men,by Robert Penn Warren
Eat, Pray, Love, by Elizabeth Gilbert
Tree of Smoke,by Denis Johnson
The Audacity of Hope,by Barack Obama
The Road,by Cormac McCarthy
The House of Mirth, by Edith Wharton
Independence Day,by Richard Ford
The Emperor's Children,by Claire Messud
The Omnivore's Dilemma, by Michael Pollan
Beloved,by Toni Morrison
Everyman,by Philip Roth
Saturday,by Ian McEwan
The Year of Magical Thinking,by Joan Didion
Questions? Comments? Write to us at podcasts@slate.com. (Emailers may be quoted by name unless they request otherwise.)
---