Once a week, Procrastinate Better features a peek into the Netflix queue of a staffer or critic. No tampering with the results to make ourselves seem more or less erudite, we swear! Just the brief opportunity to explain (or defend, as the case may be) the choices. This installment comes from Slate associate editor Chris Wilson . More Candid Queues here.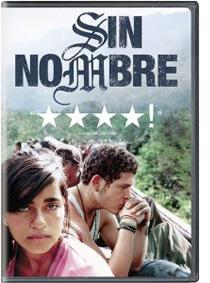 1) Sin Nombre : This movie about a young boy fleeing the notorious Mara Salvatrucha gang was directed by Cary Fukunaga, who also directed those epic Levi commercials —their spectral montage of the American mythos was so arresting that not even Walt Whitman in voiceover could ruin them. If Fukunaga is so rhapsodic on the subject of denim, one can only imagine how he treats the murderous Central American thugs.
2) Eastern Promises : I like gangster movies and thought Viggo Mortensen redeemed himself for the tone-deaf Lord of the Rings movies in the gripping A History of Violence . So I am looking forward to seeing him as a Russian Mafioso terrorizing a midwife in London.
3) Shine a Light : If only someone would make a movie about the mafia infiltrating a Rolling Stones documentary, the two least exhaustible genres could finally unite. I'll never forgive myself for missing this Scorsese portrait of the Rolling Stones on IMAX.
4) Radio Days : In spite of the Netflix algorithm 's relentless campaign to get me to watch this movie about the supremacy of radio in the '30s and '40s, I declined for over a year—wasn't in a Woody Allen mood. But you can only resist the omniscient Cinematch for so long.
5) The Kingdom : I've seen this international terrorism thriller once before, and remember it as an ultimately bleak portrayal of the perseverance of extremism and the efforts to squelch it. Movies like this need to be seen at least twice, however, since the plot in the beginning doesn't make sense until you've seen the end.
---