From time to time, a Slate staffer or critic offers up a favorite cultural pick for Procrastinate Better readers. Today's endorsement is from business writer James Ledbetter.
Belle and Sebastian could be the toughest-to-define musical act of the last decade. In part, that's because of the inevitable changes that accompany shifts in personnel and producers, of which Belle and Sebastian has had many. Mostly, though, it's because Stuart Murdoch's songwriting personae do not cluster into a single identity (such as "rebel" or "sexpot"). "Misfit" comes closest, but the group's particular allusions and affinities redraw the pop map in unexpected ways; how many Scottish acts fronted by a devout Christian (and named for a French children's television series) would write a gay love song to the former catcher for the New York Mets?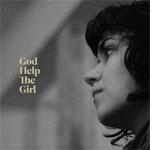 As a Scottish friend pointed out to me, however, Murdoch's protagonists have almost always been men. And thus the delight of last summer's God Help the Girl , which I've rediscovered in the too-warm languor of this summer, a lush, perfect side-project record, featuring Murdoch writing in the voice of women, and sung mostly by him and a freshly discovered chanteuse named Catherine Ireton. Two tracks are remakes from the 2006 Belle and Sebastian album The Life Pursuit , effectively allowing Murdoch to cover his own songs in a different gender. The sound is all gorgeous strings and harmonies and the atmosphere is like a pub in the late afternoon—wistful and a little restless. Think Aimee Mann with considerably more wit.
The misfits are still here—the title track declares: "You have been warned I'm going to be contrary/ Backwards at school I wrote from right to left." Yet there's something uniquely thrilling about Murdoch's female characters being smarter than the lads around them and not caring, like the wallflower in "I'll Have To Dance With Cassie," who decides that she doesn't need the dream boy to have a good time on a Saturday night. An official Web site claims that the record will be turned into a movie next year, a baffling concept—but I'd go to see it.
Got a suggestion? E-mail procrastinatebetter@gmail.com . Follow us on Twitter and sign up for the Procrastinate Better newsletter , too.
---