Once a week, Procrastinate Better features a peek into the Netflix queue of a staffer or critic. No tampering with the results to make ourselves seem more or less erudite, we swear! Just the brief opportunity to explain (or defend, as the case may be) the choices. This installment comes from Slate columnist Emily Yoffe. More Candid Queues here.

1) Crazy Heart : I love Jeff Bridges, but I tend to leave the room when my husband watches movies about thwarted, estranged-from-their-children, beaten-down-by-life men who once almost made it. (I did the laundry while he watched The Wrestler .) Why? Daddy! I'm betting this is a really good movie I never see.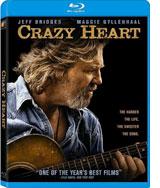 2) Funny People : I loved Judd Apatow's The 40-Year-Old Virgin and hated Knocked Up . I put this on the list because I wanted a laugh, but I've seen some clips, and it doesn't look very funny. I'll probably delete before it gets mailed.

 

3) A Single Man : This stars Colin Firth (yes!) as a gay man in 1962 dealing with the death of his partner. It sounds small and stylish, and I think I'm going to put it at No. 1 and actually see it.

4) Flame and Citron : This is a Danish movie recommended to me by my friend, the Netflix algorithm, about an actual pair of resistance fighters during World War II who assassinated Nazis and collaborators. What's not to like? The only problem is that because of the way our TV is configured, we have to watch foreign movies on the little TV in the basement in order to read the subtitles.

5) Dexter, Season 1 : We must have endless loads of laundry because somehow I was otherwise engaged while my husband and daughter worked their way through the last four seasons of Dexter, about a serial killer who offs only people who deserve it. I've seen a few minutes while passing through the den, and it looks pretty good. Plus, in high school I walked home occasionally with an older classmate, James Remar, who plays Dexter's father!

Got a suggestion? E-mail procrastinatebetter@gmail.com . Follow us on Twitter and sign up for the Procrastinate Better newsletter , too.
---