We've all heard the cliché that book covers are a superficial badge by which the literature inside oughtn't be judged, but that doesn't mean we can't have an opinion on the covers themselves. A new book, Penguin 75 , reveals the thought process that went into designing some of Penguin Press' recent covers: Each entry offers an explanation from the artist for why he took that particular tack, but also, juicily, the reaction of the author to the design. Sometimes it's love—Paul Auster declares a reissue of his backlist "a masterpiece of contemporary design," and sometimes hate—Will Baer says that upon opening his author copies of Penny Dreadful , he "briefly considered shoving the lot of them into a pillowcase and drowning them like a litter of two-headed puppies." Page after page of striking covers— The Portable Dorothy Parker , a Ruben Toledo-designed series of classics like Wuthering Heights and Pride and Prejudice , Paul Buckley's redesign of the Marquis de Sade's Philosophy in the Boudoir , a cartoon-misfit Little Women —make this book, fittingly, into a pretty lovely-looking one itself.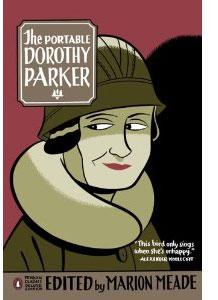 (For more beautifully designed books and covers, see this list of 2009's best .)
Got a suggestion? E-mail procrastinatebetter@gmail.com . Follow us on Twitter and sign up for the Procrastinate Better newsletter , too.

---