Once a week, Procrastinate Better will feature a peek into the Netflix queue of one of our staffers or critics. No tampering with the results to make ourselves seem more or less erudite, we swear! Just the brief opportunity to explain (or defend, as the case may be) the choices. This installment comes from Slate and DoubleX 's Nina Shen Rastogi. Click here for more Candid Queues .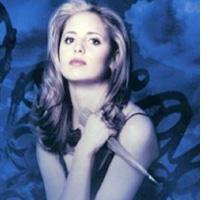 1.) Buffy the Vampire Slayer : Season 7
I was one of those people who let Netflix DVDs sit on my coffee table for ages . Then I realized what the service is really meant for: bingeing on long-running television series. (I've had Netflix for almost four years and, according to my rental history, I've received fewer than 20 films.) Right now I'm in the middle of rewatching the entire Buffy series, but I've been stuck on the relatively sucky Season 6 for months now, so no guarantees I'll get to these discs—which technically occupy spots 1-6 in my queue—before the year is out.

2.) The Young Ones: Every Stoopid Epis o de , Disc 1
I remember very little about this 1980s British sitcom—which I watched, in repeats, during the heyday of my teenage Anglophilia—but the theme song gets lodged in my head about every six months or so. I added it to my list when a friend of mine told me that he was planning to go as Vyvyan Basterd for Halloween this year.

3.) Kal Ho Naa Ho
Despite what you may have heard , not every Indian person is into Bollywood films. Still, I often feel like I should bone up, if only so I have something to talk about with my cousins. This romantic weepie was a big hit in 2003, so I figured it would be a good bet for a newbie like me.

4.) Nights of Cabiria
I first watched this Fellini film in college while preparing to direct a never-realized production of Sweet Charity (a musical based on the movie). I fell in love with Cabiria, the scrappy prostitute played by Giulietta Masina. I haven't seen the movie since then, but I like the way it hangs out in my queue, waiting to be revisited.

5.) Titus
I'm a big Shakespeare buff, but somehow I missed Julie Taymor's 1999 rendition of Titus Andronicus . I'm eager to see what Taymor, with her flair for spectacle, brings to this play's waves of mutilation.
Got a suggestion? E-mail procrastinatebetter@gmail.com . Follow us on Twitter and sign up for the Procrastinate Better newsletter , too.
---