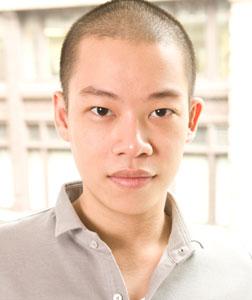 Jason Wu opened Fashion Week on Saturday afternoon in New York, the first big-ticket show of the fall season. Wu, 26, became an overnight star when Michelle Obama wore his white, one-shoulder gown to the inaugural balls.
He makes the kind of clothes Mrs. Obama loves: assertive and romantic, colorful and shapely. He also makes the kinds of clothes few of his contemporaries are interested in: Most have abandoned the ladies who lunch.
Consider Wu's contemporaries. Alexander Wang, 24, who beat Wu and other hopefuls when he won the coveted Vogue Fashion Fund award last year, showed clothes for the lady who smokes. His tough-chic collection—ominous black leather bomber jackets and seams outlined in rivets—is rooted in the work of Thierry Mugler and Claude Montana, French designers who tamed the extremes of sex-fetish gear in the 1980s.
Ruffian, another label by young designers, also showed over the weekend. The collection featured the skirt suit, an LWL standard, but Ruffian's was of the sweet-tart variety favored by the heroine of Confessions of a Shopaholic. Mrs. Obama is not likely to wear Ruffian.
But looking at Wu's collection is like peeking into Mrs. Obama's closet. You can see her in this burgundy sweater and printed gray skirt or this cobalt blue silk dress, made with tiny horizontal bands of silk chiffon ribbon.
Wu was born in Taipei and raised in Vancouver. He attended the Parsons School of Design and then interned at Narciso Rodriguez for a year before opening his business in 2006 with support from his parents and money he saved from his ongoing job as a designer of Fashion Royalty Dolls, which he began at 16. (The line, which sells at FAO Schwartz, includes characters such as Véronique Perrin and Natalia Fatalé, glamorous executives at rival cosmetics corporations.)
There is still a doll-like quality to Jason Wu's clothes. It's not that they are too girly. They aren't. But, perhaps nobly, his only intention is to make a woman beautiful, to dress her up. There is no irony here, no layering of subtle visual references, no overt sexuality. For fall, Wu was inspired by illustrator Arthur Rackham, and the collection had a storybook mood. The tea party skirt of a citron green dress was made with tiny accordion pleats hand-stitched at the waist and an appliqué of black lace like a spider's web. The evening gowns, in nude tulle or milky blue beads, are fairy-princess pretty.
This young designer's heroes are yesterday's American dressmaking stars: Charles James, Norman Norell, and Geoffrey Beene. These men, now all dead, were masters of color and cut, famed for creating entrance-making clothes in a world that is gone. There is something of James' drama in the accordion pleats, Beene's simplicity in the soft jackets, and Norell's swank in the gowns.
Wu has started to create some signatures of his own. A white silk coat embroidered with tiny thread knots, a favorite detail, was shown in Bergdorf Goodman's Fifth Avenue windows during the week of the inaugural. And Mrs. Obama will appear on the March cover of Vogue in one of his body-skimming sheaths with a draped neckline.
New York is lucky to have Wu, a spirited young talent who defers to the old school while so many try to corner the market on cool. Wu, in turn, is lucky to have Mrs. Obama, already an icon of style, as a client. But it's most exciting to think about how he might grow beyond old charms and the prominence of the new first lady. He can do both.
Wu makes a lovely dress, and if his tailoring lacks the crisp finish it ought to have (pants are a tad clumsy; jacket lapels could use a better roll), it makes no difference. At 26, he has time to get better and better. His dresses are what retailers will be after, and he has appointments with nearly 100 stores this week. In tough times, a dress that makes a woman beautiful is something every store will be banking on.
---