Wow.
When Slateput out the call last month for photos of your unidentifiable wedding gifts, we thought we'd maybe get a Lego spoon rest or some furry ottomans. But some of the submissions defied classification, much less description.
Since a picture is worth a thousand words—even if some of those words may be that your guest probably doesn't like you—we now present, without further ado: The winners of our unidentifiable wedding gifts contest.
Our runner up is this little gem: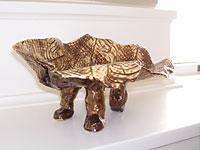 The item was submitted by Dr. Krista Lang Blackwood, who was not herself the lucky recipient.
Blackwood claims that for some time now, the bride and bridesmaids have been sneaking the thing into one another's homes, only for it to be discovered, months later, with an "Eyyyyaaaaagh!!"
One of the crack team of Slate staffers assembled has suggested to me that this item is ineligible for the contest as it is so clearly a bowl. But I ask you, dear reader. Is it? Is it really?
The winner, however, has to be this piece, submitted by someone wishing to remain nameless. Perhaps for obvious reasons: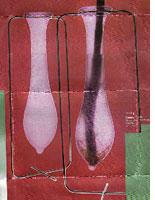 What is it, you ask?
Hint: Yes. Those are condoms.
Thanks to all participants and to the um, winners, congratulations. Your unidentifiable Slate swag is on the way.
---