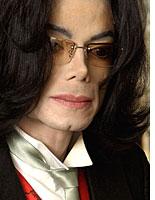 First came the wind, then came the floods, and then came the songs. Pop musicians are, to some extent, the ambulance chasers of the public-tragedy game. While these moments have inspired timeless material, such as Crosby, Stills, Nash and Young's "Ohio" or John Coltrane's "Alabama," the bulk of these hastily issued songs arrive with expiration dates. The intertwined bandannas of the West Coast Rap All-Stars' "We're All in the Same Gang" and Tom Petty's "Peace in L.A.," for example, may have felt like powerful statements at the time, but neither track has survived. New Orleans seems to be a special case, however, and the musical response has been far from rote. As Kinks singer Ray Davies observed, "If New Orleans is allowed to die, a crucial part of the world's musical heritage will disappear." That's a particularly noteworthy sentiment, given that Davies had been mugged and then shot in the city the year before.
Twenty years after co-writing "We Are the World," Michael Jackson is "moving full speed ahead" on a Katrina benefit song bearing the tentative, and less communal-sounding, title of "From the Bottom of My Heart." While the go-to section of Jackson's Rolodex has likely thinned in recent years, R. Kelly, Jay-Z, and Mariah Carey are among the artists who have been invited to participate. Hopefully, this effort won't follow the same path as "What More Can I Give," Jackson's 9/11-themed attempt at a charity single that was never released.
One of Jackson's former rivals, Prince, was also moved to act, albeit with far less deliberation. Dashed off after a night spent overdosing on Sade's "Sweetest Taboo," the quirky and upbeat track for "S.S.T." belies the stern, words-versus-deeds lyrics: "Did you have open arms for each and everybody you met/ Or did you let them die in the rain?" More maudlin is Coldplay's Internet-only benefit Fix You EP. "Fix You" was one of the more melodramatic moments on the band's latest album, a languid ballad detailing singer Chris Martin's attempts to inspire, or "fix," a lover who feels let down. But the song's passion-soaked lines about "feel(ing) so tired you can't sleep" or "los(ing) something you can't replace" could just as easily describe the present situation—such is the wonderful elasticity of the pop song. The same applies to "Napoleon's Hat," a gorgeous, rambling Bright Eyes track about fear, loathing, and the fractures of modern living that coincides with the cynicism of the moment, even if it was probably written months before everyone learned what FEMA stood for.
Many performers recorded new tracks merely to let off steam. Take rapper Mos Def's freestyle, "Dollar Day for New Orleans (Katrina Klap)." Borrowing the beat from New Orleans rapper Juvenile's 2004 hit "Nolia Clap," the righteous Mos draws a very clear line between Them (the government and, uh, Bono) and Us (the poor and oppressed). While his didacticism is timely, Mos' verses lack any of his distinctive subtlety or cleverness. Perhaps he should have tried some humor: In the wake of disaster, laughter can be the most cutting and comforting response. "George Bush Doesn't Care About Black People" by the Houston hip-hop duo the Legendary K-O, also known as K-Otix, has been an e-mail favorite. Using the beat to Kanye West's current hit "Gold Digger"—and borrowing its title and chorus from West's recent anti-Bush ad lib on TV—the song is both a chilling first-person account of tragedy and a witty smack at the government's lead-footed response. "Five days in this motherfucking attic/ Can't use the cell phone I keep getting static," Micah complains before swimming to a deserted corner store, while Damien pokes fun at the president's vacation itinerary.
Taking a subtler route is TV on the Radio, a New York quintet that specializes in an abrasive, intoxicating marriage of barbershop harmonies and tense guitars. "Dry Drunk Emperor" is a jingle-jangle march that slowly unfolds into an anti-Bush screed—where else could the free-association jumble of "Gold cross jock skull and bones/ Mocking smile" point but to the top? By song's end, the assembled voices of TVOTR, now backed by swarming clouds of noise, rally on the lawn of the White House for some true fife-and-drum regime change.
While many of these tracks certainly indulge in the dreaded blame game, savvy bloggers uncovered something on the FEMA Web site that is as inexcusably bad as it is musically bizarre. Tucked away on the "FEMA for Kidz" portal of the site is something titled "FEMA for Kidz Rap," an old-school-flavored 50-second primer on the agency's role delivered in that newfangled rapping style the kidz seem to luv. "Disaster prep is your responsibility/ And mitigation is important to our agency," rapper and producer Scott J. Wolfson explains, before concluding, "We're ready all the time, 'cause disasters don't rest." This, too, was probably written before everyone knew what FEMA stood for.
---