Click here to see a slide show from fashion week.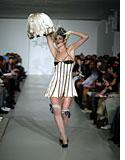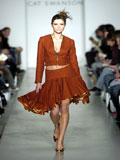 You think being a fashion designer is all glamour? In reality, it's a rough life, especially for new talent still on the fringe. Raising funding for your label—even for the big players—is next to impossible. In this business, it can take up to five years to recoup your investment, if you recoup it at all. Manufacturing clothes is a logistical nightmare—fabric deliveries are unpredictable, quality is hard to control, perfecting fit is an endless struggle. And the fashion press can be brutal. Where does the little guy go to get a break? Two blocks south of the huge white tents currently dominating Manhattan's Bryant Park, where big names like Michael Kors and Oscar de la Renta show their new collections, exists a parallel universe of the struggling and unknown. There are the same leggy models and runway photographers, note-taking fashion editors and nervous designers, but here in the ragged third-floor offices of 66 West 38th, the atmosphere is one of excitement, uncertainty, and hope.
This is MAO Space, fashion's most important venue for fledgling labels. With its whitewashed plasterboard walls, acid-green couches, and bar that serves only Red Bull, MAO looks like a social-services organization for young people afflicted by a love of fashion. One imagines it to be the perfect place for a group meeting, where the addicted could stand before the crowd and come clean. "I am a fashion junkie," they might confess. "Help me."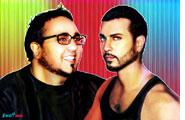 What else beyond fashion addiction could explain the devotion of Mauricio Padilha, 34, and his brother Roger, 31, to the cause of fashion's underserved talent? Graduates of the Parsons School of Design fashion program, the brothers opened their fashion PR company (MAO is Mauricio's childhood nickname) in January 1999, after closing their own downtown label, Spooky, in 1998. Their intent was to do "good works" in fashion by giving a platform to fringe talent. By the end of this week, 18 designers will have debuted their new lines to journalists and buyers on MAO's runway; without the organization, these labels might not have shown at all.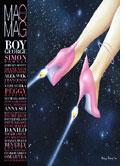 You are not likely to know the labels showing at the MAO Space, and perhaps you never will. But the Padilha brothers have a broad eye for talent. Shopping for club clothes? Check out Heatherette. Need a swank dinner suit? Look to Michael Soliel. These young labels are often competing for business with companies whose budget for floral arrangements would keep them in fabric for a year. But whatever shot these designers have at the Big Time is largely due to the Padilhas' knack for marketing. For the second season in a row, MAO has published its eponymous magazine that promotes the company's ethos of "creativity first." Like-minded fashion luminaries such as legendary fashion editor Polly Mellon and Barneys creative director Simon Doonan have contributed to MAO Magazine for free, as have Liza Minnelli and Boy George. Not bad for two guys working on fashion's fringe.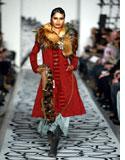 Are the Padilha brothers bringing fashion's fringe to the center with broader visibility? "I would hope so," Roger Padilha says without missing a beat. "Fringe fashion is cool because the stuff is cool, not because people don't know about it."
---