Editor's Note: This is the first installment of a new Slate feature that will dissect the success of No. 1 books, music, games, shows, cars, and other greatest hits from across the cultural spectrum.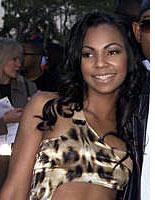 There's popular culture and then there's very popular culture. A good example of the latter is Ashanti, the 21-year-old singer whose debut album has already sold more than 2 million copies. Her first three appearances on the Billboard 100 singles chart all made it to the Top 10, something that only one other act has ever done—and that was the Beatles. The third of those releases, "Foolish," is in its eighth week at No. 1. All this makes Ashanti an ideal choice for the debut subject of a column about how culture gets popular.
The short answer is that Ashanti guest-starred her way to the top. She records for an Island/Def Jam affiliate called Murder Inc. Records, which bills itself as "The World's Most Dangerous Record Company" and has a hip-hop-heavy stable of artists anchored by Ja Rule. Ashanti's first trip to No. 1 came when she was the "featured" artist on the Ja Rule release "Always on Time." Duets are nothing new, but songs billed to one artist and "featuring" another seem more popular than ever. Ja Rule is featured on current hits by Jennifer Lopez and Mary J. Blige, and other current chart combos include Busta Rhymes featuring P. Diddy & Pharrell, P. Diddy featuring Usher & Loon, and even 'N Sync featuring Nelly. Ashanti's second ride up the charts (peaking at No. 2) came in another featuring role in the Fat Joe song "What's Luv?"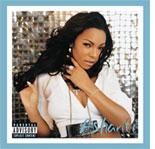 It may seem a little odd to "feature" an artist with no track record, but it's not unprecedented. Whitney Houston was unknown when she appeared in the1983 duet "Hold Me" with Teddy Pendergrass (though it never got near the top of the charts). And more important to the rise of Ashanti, introducing previously unheard artists within songs by established ones has become standard procedure in hip-hop: It's one way of sneaking around the problem of getting a new voice and face (and body) before the ears of radio listeners and the eyes of video watchers.
The upshot is that Ashanti had a ready public by the time "Foolish" arrived, and it soon began the longest No. 1 run of the year. Her rap connection doesn't really affect her sound, which is grounded in R & B, so much as it does her persona. She's a sweet-voiced singer with the scrubbed good looks of a model, yet she has a kind of credibility in going toe-to-toe with swaggering gangstas that Britney and her pop tart knockoffs lack. Ashanti is the girl next door—but she only dates thugs.
That's certainly the key to "Always on Time," a decidedly adult-themed song that was a really showcase for the rote braggadocio of Ja Rule; Ashanti's counterpoint to his growling complaints was remarkable both for its melodic quality and for a kind of resoluteness. Could it really be, as Ja Rule groused, that his sweet young thing had cut up the leather in his Benz?
"Foolish" was the test of whether she could carry that sensibility (and its obvious appeal to young record buyers) alone. Built on a riff borrowed from the sappy DeBarge song "Stay With Me," it comes across, both musically and lyrically, as pretty standard-issue longing teen-ager stuff. Like many pop songs, there's a sort of underlying catchiness that emerges after about a million listens, but the hooks in "What's Luv?" and "Always on Time" were better. Regardless, the instant popularity of "Foolish" helped Ashanti's self-titled record debut at the top of Billboard's album chart.
As the Wall Street Journal noted, Ashanti's label offered retailers a rebate that was passed along to consumers and resulted in retail prices as low as $12 for the first two weeks of the record's release. That helped sales, but given the pent-up demand for Ashanti that her singles had already created, the tactic probably says more about label experimentation with lower price points than it does about the success of this particular artist. (New albums by P. Diddy and Cam'ron were also priced aggressively and have sold briskly.)
Ashanti's earlier hits with Ja Rule and Fat Joe are absent from the album, although there is a sequel to "Always on Time" called "Leaving." In that song, Ashanti's character dumps the compulsive liar and obvious misogynist played by Ja Rule. The same basic story line plays out in "Unfoolish," a reworking of her current hit. And the album's new single, "Happy," relies on a hook from an old Gap Band tune, a highly Britney-ish delivery, and ga-ga, boy-crazy lyrics. This is the somewhat puzzling thing about Ashanti: She always seems to end up either mad about a bad boy or leaving even though she's mad about him. That seems to fall a little short of feminine toughness. But the details matter less than the attitude, and she certainly sings a good game—good enough for No. 1.
Thanks to Geoff Mayfield, director of charts for Billboard.
---