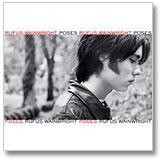 By now, popular music consumers of all stripes should be willing to stipulate that punk's wholesale assault on the culture a quarter-century ago was, in the end, a net gain: a welcome storming of rock 'n' roll's corrupt Bastille. Still, the collateral damage incurred during this anarchic uprising—and well into its new-wave and alt-rock aftermaths—can't be ignored. Among the casualties were those time-honored hallmarks of pre-punk songwriting: craft and sentiment. By the early 1980s, a new orthodoxy of hip was emerging, disseminated via 'zines and college radio, and its dicta were firm. Henceforth, musical craftsmanship would be secondary to raw authenticity. As for lyrical emotion—the kind that had given pop music its reason for being since the first smitten troubadour picked up a lute—the historically predominant, direct strain of it was to be regarded with suspicion. Notions of love and romance could only be approached in a sidelong or kitschy fashion and in all cases had to be filtered through the newly defined prism of cool: a smirking jadedness that acknowledged the banality of a phrase so nakedly straightforward as "I love you." Intimacy was awkward and embarrassing; in its stead, the brightest songwriters came up with a million different ways to describe the sad, sweeping distance between people, leaving love songs—now anathematized by the new mandarins of cool as mere kid's stuff—to those for whom they were intended: kids.  
Twenty years later, a female-led counterrevolution unfolded, with smart singer-songwriters like Lucinda Williams, Sarah McLachlan, and Ani DiFranco making eloquent, persuasive cases for romantic excess. Now, finally, the boys have their own brilliant and charismatic counterpart: Rufus Wainwright. The 27-year-old singer-songwriter has just released his second album, Poses, on the DreamWorks label; it follows his eponymous 1998 debut, which garnered critical raves from a rock press that made much of Wainwright's pedigree (his father is the dry-witted folkie Loudon Wainwright III; Canadian singer-songwriter Kate McGarrigle is his mother) and made even more of his unabashed, almost atavistic romanticism. After two decades in the trenches of post-punk cynicism, pop music journalists seemed surprised by—and maybe even grateful for—Wainwright's elegantly composed and arranged songs of dreamy love and old-fashioned anguish. In his music one could hear snippets of songwriting's titans: Weill, Sondheim, and the Gershwins were all in there somewhere, as were their more contemporary progeny Randy Newman, Tom Waits, and Van Dyke Parks (who offered his arranging and producing services for the album). Yet the songs were wholly original and in no way derivative. Here, finally, was someone who might be brave and talented enough to reclaim pop's birthright: splendid, unfiltered feeling.
Poses ably fulfills Wainwright's early promise. It's one of those rare albums about which one can honestly say that there's not a bad track on it (even if one of its best songs does rather pointlessly appear twice). And aside from being virtuosic, clever, heartbreaking and just generally gorgeous, it is also unapologetically sentimental: the vision of a man for whom strong emotions like lovesickness or vulnerability are nothing to be ashamed of.
The album begins with "Cigarettes and Chocolate Milk," a confession of mundane weaknesses that elliptically suggest far more scandalous ones. "If I should buy jelly beans," Wainwright sings over a jaunty electric piano processional, "have to eat them all in just one sitting/ Everything it seems I like's a little bit sweeter, a little bit fatter, a little bit harmful for me." Right off the bat we're introduced to a character for whom neediness is going to be an unavoidable issue: If you can't take it, Wainwright is warning us, get out now. From there we're invited to bask in the semester-abroad exoticism of "Greek Song," whose wide-eyed narrator can't believe his good luck at finding himself amidst such natural and carnal wonders, but who is already melancholy with the knowledge that soon he'll be back home, dreaming once again in the travel section of Barnes and Noble. The persona will reappear throughout the album: a young man whose senses and sensibilities are just beginning to bloom in the light of erotic possibility.
Wainwright is openly gay, and in a recent interview in the print version of Nerve magazine, he admitted to a near-tragic attraction to straight men. The song "Grey Gardens" opens with a sound bite from the Maysles brothers'$2 1975 documentary of the same name, an accidental camp classic that followed Jackie O.'s cousin Edith "Little Edie" Beale around the creepy rooms and hallways of the decrepit East Hampton mansion she shared with her domineering mother. But the film that the song truly reflects isn't the one whose title it shares; rather, it's Luchino Visconti's 1971 masterpiece Death in Venice, based on Thomas Mann's novel about a sexually and emotionally repressed composer who falls madly in love with a 15-year-old (and presumably straight) Adonis that he spies in a Venetian hotel. The angular melody, which brings to mind Elvis Costello or maybe David Byrne at either's poppiest, is haunted by the oft-repeated name "Tadzio"—which happens to be the name of the beautiful boy who serves as both the muse and downfall of Death in Venice's doomed hero. Is it a coincidence that the narrator of the next song, "Rebel Prince," a spidery Lennon-esque tune, is a man obsessed—indeed, driven to madness, just like Mann's composer—by the memory of a boy he met in a hotel?
Wainwright doesn't eschew irony altogether: It's just that his particular brand of the stuff—unlike, say, Beck's or Radiohead's—isn't as chilly, and it isn't designed to poke fun at the uninitiated or underscore pangs of social alienation. Take a seemingly straight-ahead cover of a song composed by Wainwright's father. Depending on your point of view, "One Man Guy" is either a wise existential anthem or a paean to narcissism: "I'm a one-man guy in the morning/ Same in the afternoon/ One-man guy when the sun goes down/I whistle me a one-man tune." When you learn, however, that Loudon Wainwright divorced his wife and left her to raise their children when Rufus was a tot, suddenly the lyrics seem fraught with some pretty serious Freudian cargo. By the time he spits out a line like "Sure it's kind of lonely/ Yeah it's sort of sick/ Being your own one and only is a dirty selfish trick," the meaning of the song has been turned inside out. (The ante is raised by the presence on this track of Rufus' sister Martha as well as guitarist Teddy Thompson, who in addition to being the son of guitar legend and frequent Loudon Wainwright accompanist Richard Thompson was also the child of a nasty public divorce. How very proud—and nervous—their dads must feel to have been honored with this psychologically loaded tribute.)                 
Probably because he happens to be gay, clever, and a highly skilled architect of song, Rufus Wainwright has been christened a Gen X Cole Porter. A more apt comparison, however, is to the Gershwins, George and Ira, whose cleverness was always tempered by tenderness, and whose songs were ultimately much more about romantic yearning than arch wordplay. It's been a while since someone realized that the two aren't mutually exclusive. 
---