If anyone will come out a winner from the collapse of Silicon Valley Bank, once the financial institution of choice for many a high-flying technology startup, it's CAMP, a company that sells toys and hosts play spaces. Indeed, like many other venture capital–funded companies, it is now struggling to figure out if and when it will get its money back. But that has not stopped the modern-day Chuck E. Cheese from turning a cash crisis into a sales victory.
On Friday, regulators took over Silicon Valley Bank, a 40-year-old institution known for lending to tech startups, seizing all deposits. Earlier in the week the company had announced emergency measures in order to preserve its liquidity, leading to a customer bank run. On Friday, the Federal Deposit Insurance Corporation took control of the insolvent bank. CNBC called it "the largest U.S. banking failure since the 2008 financial crisis and the second-largest ever." Thousands of tech companies are now scrambling to figure out what this means for their future. The bank liked to brag that nearly half of all venture-capital funded startups had accounts there. $250,000 is insured by the F.D.I.C. But that's not much of a comfort to a company like Roku, the creator of a popular digital media player, which had nearly $500 million in the bank, according to an SEC filing.
Just four hours after the FDIC posted a press release detailing what customers could expect now that their bank no longer existed, CAMP introduced its BANKRUN sale with an Instagram post. "This is crazy but CAMP needs your help!," the company wrote. "For real - our bank got shut down by regulators, so we're asking that you RUN, don't walk to our BANKRUN sale. And tell your friends too, please! " Everything on the site was 40 percent off, it explained.
As some affected founders gave interviews, sharing fears that they would not be able to pay their employees, co-founder Ben Kaufman took a different approach with this email to customers. Echoing Instagram, it reads, in part:.
Unfortunately, we had most of our company's cash assets at a bank which just collapsed. I'm sure you've heard the news.

We are hopeful that this will be resolved soon, but in the meantime we are turning to you, our most valuable customers, to help usAll sales from this point forward will deposit into Chase & allow us to generate the cashn eeded to continue operations so we can continue to deliver unforgettable family memories.
"I got the email and def thought y'all were hacked," observed one customer on Instagram.
All of this becomes slightly less charming once you realize that CAMP isn't some old-school mom-and-pop toy company that let an intern run wild with a crisis-inspired idea. Instead, it's a rather pricey, very on-trend business run by the former chief marketing officer at BuzzFeed. A 90-minute kids birthday party takeover with a private Encanto show costs $12,000. Of course the company was doing its banking with a beloved fueler of VC–backed dreams. Still, give the guy credit for two impressive feats: an actually memorable promo code (BANKRUN!) and a delightful pop-up ad. And to be fair, the company offers more affordable experiences. (So long as your kid is OK with passing up the $24 slime bar, they can relive their favorite moments from PAW Patrol for just $28.)
CAMP declined to say how much of their money was in a Silicon Valley Bank account or how their marketing stunt was affecting sales. But based on Instagram comments, it seems that the bank run–inspired sale had kicked off a toy run.
"The site crashed and everything I wanted sold out before it was even fixed," one customer lamented. "I've been trying for 1.5 hours to get it to load ☹"
"We're working on a fix ASAP!," @campstores responded to them—and many others with similar complaints.  "Our servers were overwhelmed with all the support!"
As to the future of Silicon Valley Bank, it's definitely less fun. Though the name might conjure up images of crypto hypers spamming you with NFTs, not so long ago it was considered to be quite a reputable institution. As of December, the bank had approximately $209 billion in total assets and about $175.4 in total deposits, which is pretty good for a bank conceived over a poker game. But rising interest rates led its core group of customers—startups—to pull out cash from SVB as it became harder to raise capital from investors. It seems that the downfall of Silvergate, an actual crypto-focused bank, earlier in the week may have amplified financial anxieties.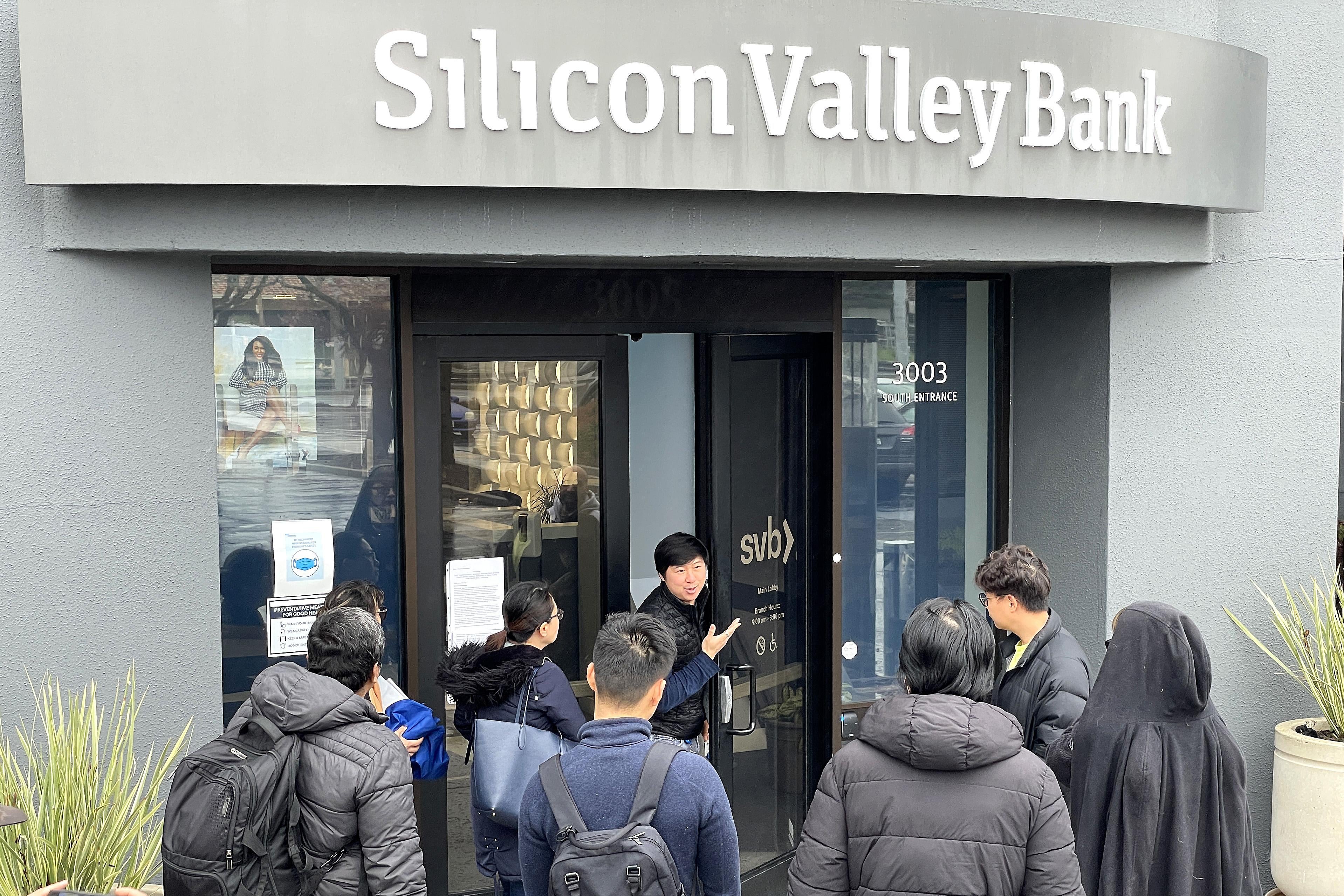 On Twitter, Gokul Rajaram, an angel investor, called the bank failure  a "shame" given that the "unique, tech forward bank" leant money to Indian founders and other entrepreneurs from outside the U.S. that other banks would not bother with.
"They just didn't have enough cash to meet withdrawal demands," Rajaram wrote, noting that, "Fear and panic killed a healthy key ecosystem player."
The woman who picked up the phone at the Brooklyn CAMP location on Friday evening said she had little information beyond the fact that "the money was frozen," and the sale was not applicable to in-person CAMP experiences. As to whether the downfall of Silicon Valley Bank would affect her next paycheck, she offered simply, "I hope not."