Here is some bad news on top of even more bad news about how America's renters are faring as the coronavirus crisis wares on.
In a new report released Friday, researchers at the Federal Reserve Bank of Cleveland find that, after falling steeply at the start of our national sorta-kinda-almost-a-full-fledged shutdown, the pace of eviction filings has risen back to normal in cities and counties where they haven't been temporarily banned. The pattern suggests that while landlords might have been willing to work out deals with their tenants early on in quarantine, it's back to business as usual in parts of the country where they're allowed to kick people out for missing their rent. (The team analyzed data from 44 different locales across the country.)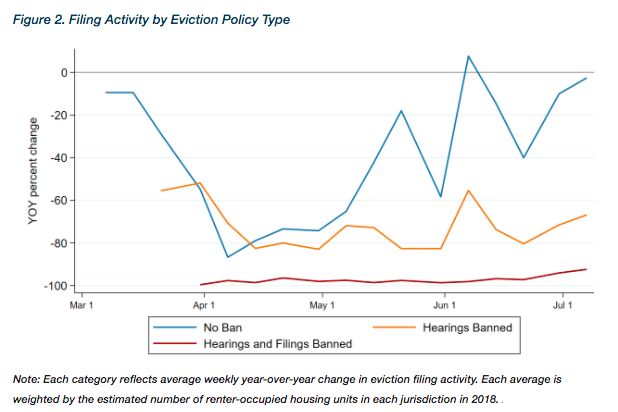 In cities and counties that did pause pause evictions but then lifted the protections, filings are rising, too.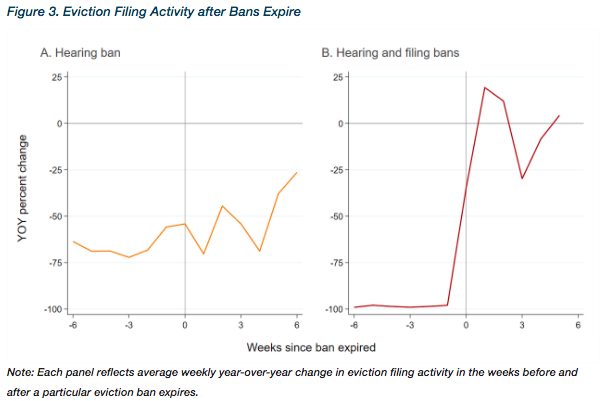 This is worrisome for the obvious reason that losing their home will make it harder for people to stay safe and avoid catching the plague that's been going around. (In addition to all the other reasons evictions are worrisome!) The one silver lining here is that, even in states without bans, evictions aren't actually higher than in a normal year, another piece of evidence that Washington's response to this pandemic has done a pretty decent job keeping households financially secure, at least temporarily. Unfortunately, the $600 per week unemployment benefits Congress created are currently on pace to expire by the end of the month, and even if lawmakers decide to renew them at slightly lower levels, as seems likely, people are going to suffer a financial blow. Plus, it could take weeks to actually reprogram state unemployment insurance systems to start delivering the new payments, which means families may have further difficulty paying rent in the interim.
To sum: Landlords aren't cutting their tenants any special slack at this point, and a lot of Americans are probably about to find themselves poorer in August than they were in July. Cities and states would probably be wise to keep protections for renters in place, lest they compound a public health crisis with a housing crisis.